When you keep your iPhone inactive for a few minutes, it will start to dim the screen and then will lock automatically. This becomes annoying especially when you are waiting for something to happen on the screen say, waiting for someone's reply. If you do not want your iPhone screen to lock automatically, here is how to stop your iPhone from locking automatically from any app or any screen.
Let's get started.
Prevent iPhone from Locking Automatically
By default, your iPhone goes to sleep if you keep it still for 30 seconds. If you do not want your iPhone to lock in this time, simply tap the screen or do some action. If you do this too often, there is an option to change this 30-second limit and even set your iPhone to never lock the screen automatically.
Related: Use This Shortcut to Change Auto-Lock Timer on Your iPhone Anytime
Let's see how.
On your iPhone, launch the Settings app.
Now, go to the Display & Brightness settings from the screen.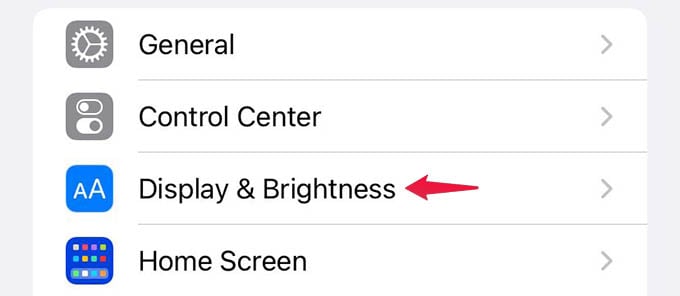 Scroll down and tap the "Auto-Lock" option.

By default, this is set to 30 seconds. If you want to extend the time limit of your iPhone auto screen lock, choose any from the same screen. In case you want to disable the auto-locking of the iPhone screen, select "Never" from the screen.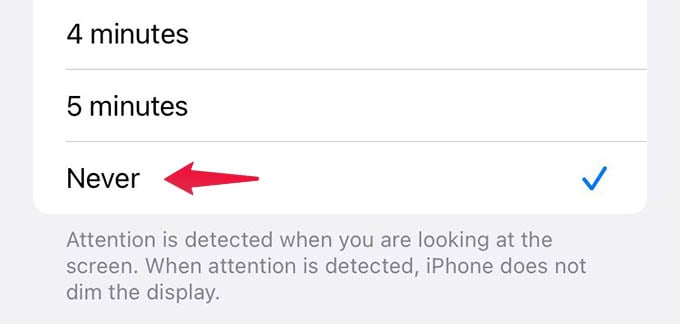 Your iPhone will only lock at the time you set in the last step. But the changed auto lock screen limit is not applied when your iPhone is in power-saving mode. When your iPhone is in low power mode, the screen will auto-lock in 30 seconds.
Related: Why Is My iPhone Silencing Calls? Best Ways to Unsilence Calls on iPhone
Look at the iPhone Screen to Prevent Locking
There are a handful of tricks hidden under the sleeves of your iPhone, just like the "Apple logo" button on the rear. Another one is "Attention Aware" which can know whenever you are looking at your iPhone. The same reason why your incoming ringer lowers when you look at your iPhone. Let's see how to prevent your iPhone from locking by just looking at the screen by enabling Attention Aware.
Open the iPhone Settings app and head to the Accessibility settings.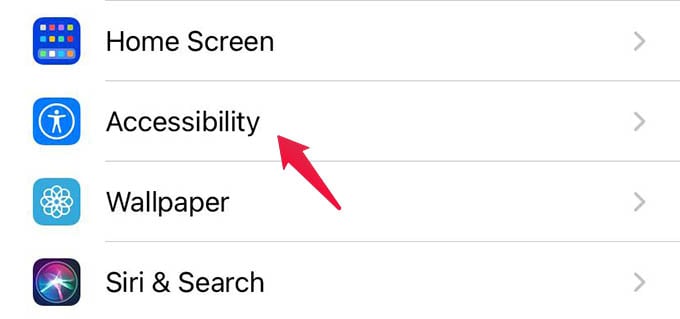 Tap "Face ID & Attention" menu.

From the next screen, toggle on "Attention Aware Features."

If it is enabled already, you can keep your iPhone unlocked by just looking at the screen. When your iPhone screen dims after a few seconds of inactivity, take your iPhone in your hands or simply look at the screen to prevent it from locking.
Related: How to Turn Off Control Center on iPhone Lock Screen
When your iPhone is set to never lock automatically, you no longer have to swipe the screen or look at the phone to avoid auto-locking. Although, it can be unsafe if you leave your iPhone on your table and forget to lock it. Unless you want your iPhone screen to stay on for a longer time on purpose, it is always a better idea to set a time limit for the auto-lock for better battery life, screen life, and privacy.