Protecting our privacy online has become more important than ever before. With so much of our personal and sensitive information being shared online, it's crucial to take steps to ensure that our conversations and data remain secure. Telegram, a popular messaging app, offers several features that can help safeguard your chats and keep your information private.
In this article, we'll share 12 Telegram tips and tricks that you can use in 2023 to enhance your privacy and security on the app. From using passcodes and two-factor authentication to encrypting your chats and hiding your phone number, these tips will help you make the most out of Telegram's privacy features and protect your conversations from prying eyes.
Keep Those Chats Secretive
While platforms such as Apple's iMessage and Meta's WhatsApp offer end-to-end encryption, Telegram doesn't seem to be offering this. So, how do you ensure you have secure chats? In this case, you can make use of an exciting feature called Secret Chats. Secret Chats has end-to-end protection.
With Secret Chat, you leave no trace of any chat on the Telegram servers, can set a self-destruct timer for messages, and also prevent the person from forwarding conversations in the Secret Chat. Here are the steps to enable Secret Chat on Telegram.
Open the chat screen of the person you want to have a secret chat with.
Tap on the person's name on the chat screen.
Now, tap on the three dots at the right and choose Secret Chat.
Once the Secret Chat has been enabled, Telegram will send an invitation to the person to join the Secret Chat.
Without the other person approving the request, a Secret Chat cannot take place.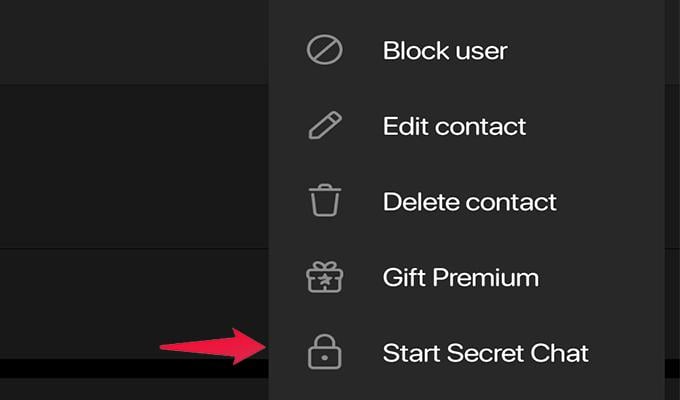 Enable Two-Step Verification
You've heard how important and necessary it is to have Two-Step verification for a large number of online services. Having Two Step Verification helps to secure your account and prevents anyone that could be trying to get into your account. Follow these steps to enable Two-Step Verification to protect your Telegram account.
Open up the Telegram app and tap on the three horizontal lines at the top left corner.
Now, choose Settings from the sidebar menu.
Next, tap on Privacy and Security.
Tap on Two-Step Verification and then choose Set Password.
Once you have this enabled, you will have to enter a password along with the one-time SMS code you receive when you log into the Telegram app.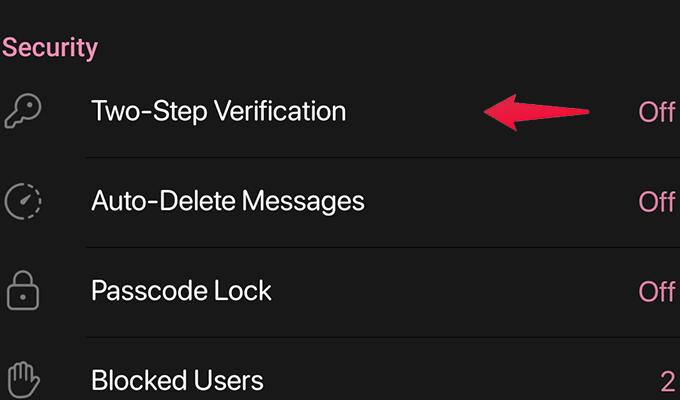 Hide Your Phone Number
When anyone has your phone number, it can get annoying, especially when they use your phone number to send you spam, contact you on other messaging platforms, or for that matter, issues your number by signing you up for random things. Here are the steps to hide your number on Telegram.
Open the Telegram Settings page from the main home screen of the Telegram app.
From Settings, choose Privacy and Security.
Under the Privacy header, you should see the Phone Number option. Tap on it.
You can choose the Nobody option and if you want add exceptions to who can see your phone number.
Once you have made the necessary settings, tap on the tick mark at the top right corner to save the settings.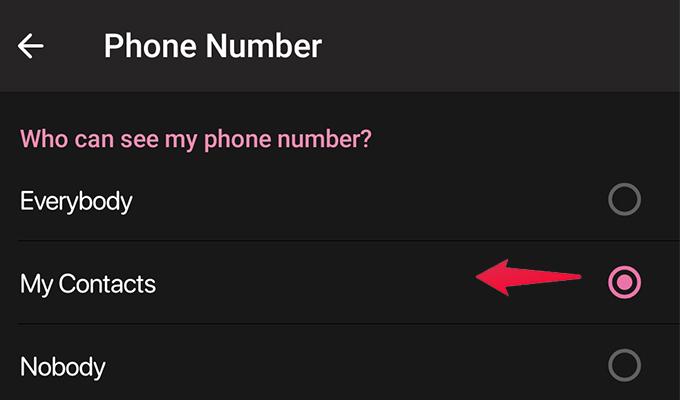 Prevent Calls From Unknown Telegram Users
One way to combat scams and spammers on Telegram is by adjusting your call settings in Telegram. You can easily set who can call you via Telegram and who cannot. Here are the steps.
Open telegram Settings and choose Privacy and Security
Under Privacy, scroll and tap on the Calls option.
Here you will be able to choose who can call you. Choose Everybody, My Contacts, or simply Nobody.
Once you have selected the option, tap on the tick mark at the top right corner to save your settings.
Choose Who Can See Your Profile Pictures
Profile pictures are a great way to show who you are on a platform. Now, you can put any picture that you want as your profile picture. However, a lot of people prefer to use their own picture as their profile picture. This can be a problem if people who are not saved to your contacts can see your profile picture. Here is how you can change your profile picture settings.
Launch the Settings page for Telegram and choose Privacy and Security.
Now, tap on Profile Pictures under the Privacy header.
Again, just like the other settings, you can choose whom you want to show your profile picture.
If you use any random image as a profile picture, you can set it to Everybody. Or else, My Contacts or Nobody is a better option.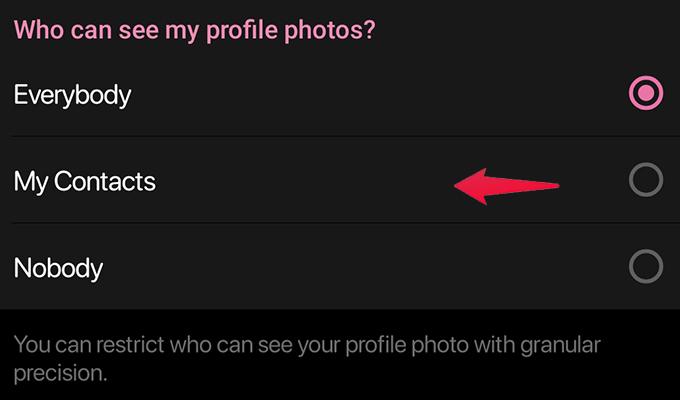 Disable Profile Link Sharing For Forwarded Messages
Forwarding messages has become quite common. That is how you can share anything and everything can get shared quicker than ever. With telegram when someone forwards your text to another chat or a group chat, users who see your forwarded message will be able to click on your name and be able to see your profile. You can easily stop this by adjusting these settings.
Open up the Settings page for Telegram and tap on Privacy and Security.
Tap on the Forwarded Messages option under Privacy.
Here you can choose who can add a link to your account for the message that has been forwarded.
Simply choose between Everybody, My Contacts, or Nobody.
For best privacy, set it as Nobody so that nobody can check out your Telegram profile.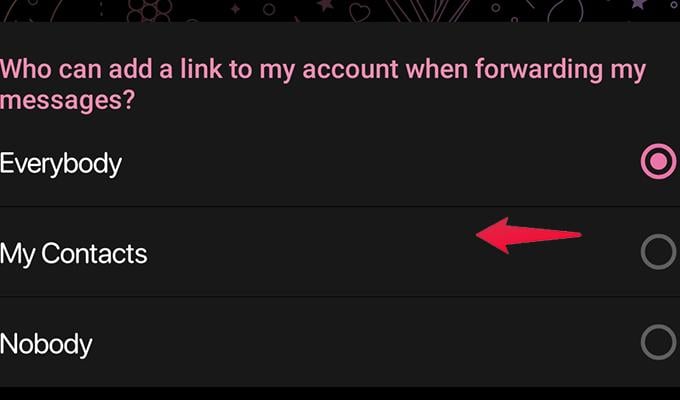 Stop Being Added By Randoms To Random Groups and Channels
Telegram is known not just for person-to-person chats, but more for group chats and channels. A lot of these group chats and channels are quite famous and some telegram channels have more than a million followers/subscribers. By default, anyone and everyone can simply add you to a group chat or channel without you even knowing. Here is how you can stop that.
Open Settings in Telegram and select Privacy and Security
Now, under Privacy tap on the Groups and Channels option.
Here you can choose between Everybody or My Contacts.
When you adjust these settings, you will no longer be added to spam channels or group chats without your knowledge or consent. This also cuts down on any scams that could be in the making.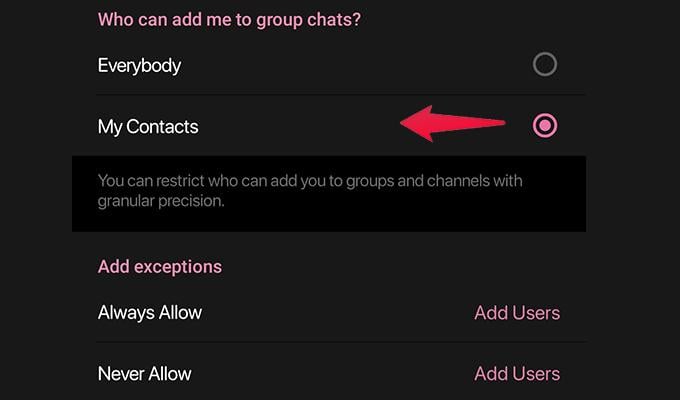 Clear Any Shipping or Payment Info
Telegram has its own web browser that is built into the app itself. You can use this browser when you might be clicking on links sent by your friends or someone in a group chat. Now it could be possible that your addresses and payment credentials could be stored in the browser for easy checkouts when you want to buy something online. While it's good for you, it can also be bad, especially if someone else manages to get hold of your Telegram account. Here are the steps to clear such vital information.
Launch the Settings page for your Telegram app.
Tap on Privacy and Security.
Scroll a bit down till you see the bots and Websites header.
Tap on Clear Payment and Shipping Info.
Now, select both options to clear them out of Telegram's web browser.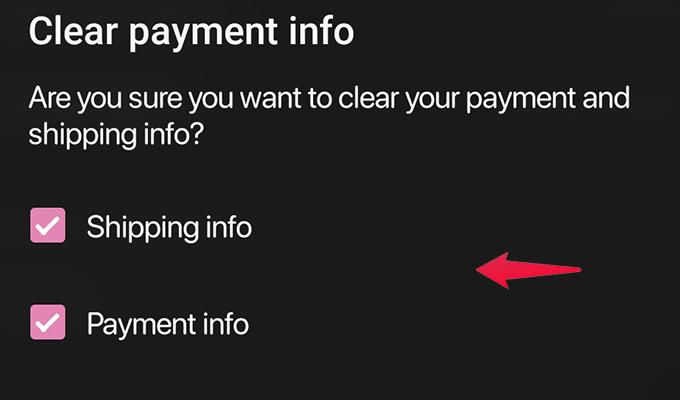 Auto Delete Telegram Account
One cool feature that other messaging platforms do not have is the ability to delete the account automatically if it's not being used for a certain period of time. Telegram has this feature, and you can easily set this up if you no longer use Telegram after a certain time period. Here is how you can enable the self-destruct account feature.
Open Settings and tap on Privacy and Security.
Scroll down till you see the Delete My Account header.
Tap on the If Away For option.
You can now choose between 1 month, 3 months, 6 months, or even a year.
After you have chosen the time period, your account will be deleted if you don't use Telegram for the selected time period.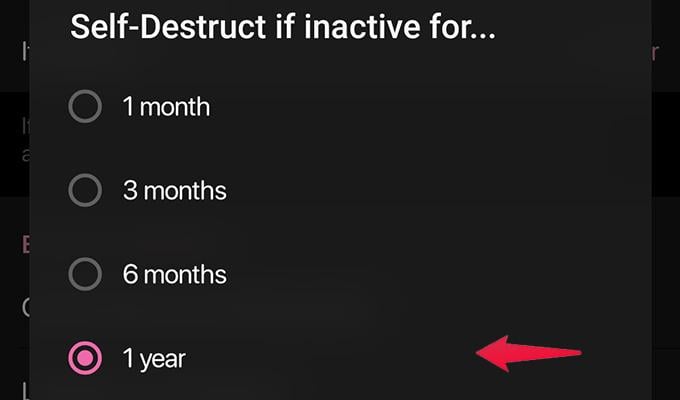 Terminate Telegram Sessions On Other Devices
Telegram is a great platform that lets you sign into a number of devices without having to worry at all. You could have two active accounts on two different mobile devices as well as a third sign-in on the PC version of the Telegram app. While it's great for you, it can turn into a problem if the device is either compromised or for that matter has been stolen. Here is how you can manage multiple Telegram sessions with ease.
Open up Telegram and launch the Settings page.
Now, choose Privacy and Security.
Under Security, tap on the Devices option.
Here you will be able to link a new device.
Also, at the bottom, you should be able to see the devices where Telegram is currently active as well as other devices that have been logged into with your Telegram account.
You Can sign out of the other devices and terminate the session by tapping on terminate All other Sessions.
That will only keep the device that you are using Telegram active. The rest of the devices will be signed out.
Lock Your Telegram App
By telling you to lock your telegram app, we don't mean to ask you to use a third-party app locker to lock telegram. You don't have to do that. Telegram has its own app lock options that you can use to lock all of your chats. Here Is how you can set it up.
Launch Settings in telegram and tap on Privacy and Security.
Under Security, tap on the Password Lock option.
At the bottom, tap on the big button that says Enable PAsscode.
At the next screen, you will have to enter a 4-digit PIN. Once you have set it up, every time you open the telegram app, you will be required to enter the PIN.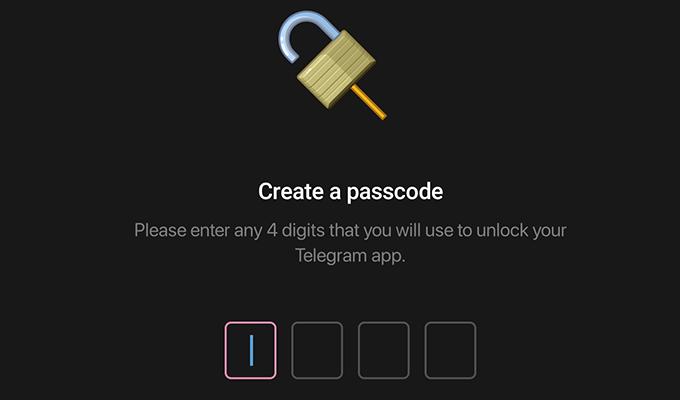 Keep Your Telegram App Updated
While it's good that you keep tabs on your Privacy and Security settings, it is also important to note that you keep the telegram app updated at all times. Why? Well apart from all the new features that you can get with the update, there will also be fixes for any type of security loopholes or bugs that could cause problems for the Telegram user. So, always check for updates by visiting the Google Play Store on your Android device or the Apple App Store on your iPhone to keep the telegram app updated at all times.
These are the best privacy and security tips and tricks that you need to follow if you are a Telegram user. With all of these privacy and security tips, you should now be able to use Telegram with ease without having to worry about anyone trying to get any sort of information from your account and even spam you with unwanted group chats, channels, and even calls. Stay safe and enjoy using Telegram with your family and friends.