A web browser is your essential tool on your Windows 11 PC to access the internet. While so many options are available, it can be challenging to decide which web browser is the best for you and which browser is better than the other in terms of features, speed, and security.
Here is a list of the best web browsers that are free to use on Windows 11.
Microsoft Edge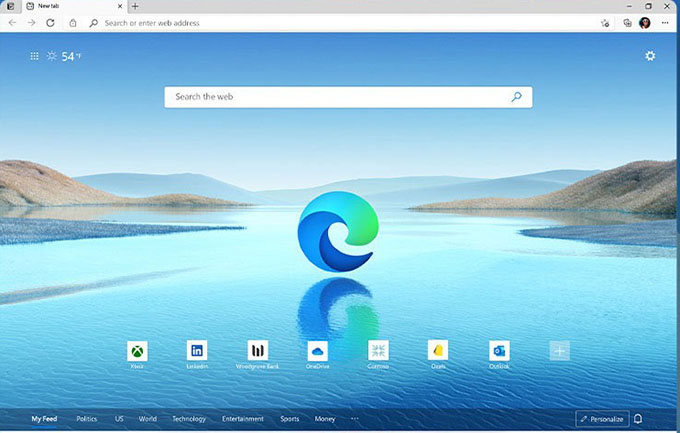 Microsoft Edge comes pre-installed with Windows 11 and is the default web browser. Now, the browser did have its fair share of issues during its early days and was known as the modern-day Internet Explorer. Things have changed for the web browser and now that it runs on Chromium, it's quite good.
The web browser loads web pages faster have privacy features such as no tracking, ad blocking, and scanning of downloaded files. Microsoft Edge is gaining a significant market share because it now uses fewer system resources and puts unused tabs to sleep. The web browser's performance on Windows 11 is now faster thanks to the cache compression feature.
Pros:
Easy customization
Supports extensions from the Chrome web store
Password manager to save your login info
Cons:
Cannot be uninstalled from Windows 11
News and interests are enabled by default on homepage
Key Features: Efficiency mode | Startup Boost | Vertical tabs | Web Capture | Tab collections | Shopping tools | Dark Mode
Download: Microsoft Edge (Free)
Related: It Is Now Possible to Get Safari for Windows and Linux; See How
Google Chrome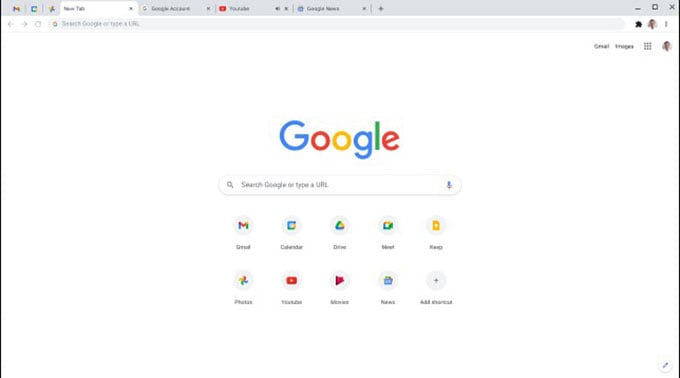 One of the most popular and widely used web browsers in the world. This web browser is preferred because it perfectly displays web pages and integrates well with other popular Google services. You can easily sync your tabs, history, and passwords between the PC and mobile versions of Google Chrome. Also, when filling up forms on government and bank websites, Google Chrome is the recommended one.
Security-wise, it's pretty good as it has built-in phishing and malware protection tools. The Webkit rendering engine is the reason why Google Chrome loads everything quickly. The Chrome Web Store has a ton of themes, apps, and extensions that can be installed on the web browser. Also, Google Chrome is available on a variety of platforms out there. Web versions of popular apps work perfectly on Google Chrome.
Pros:
Built-in password manager
Create multiple profiles for a single user or multiple users
Cons:
Collects too much user data like search and browser history
Extremely high resource usage
Key Features: Dark Mode | Tab organizer | Sync between PC and mobile Chrome | Picture in Picture media control buttons
Download: Google Chrome (Free)
Related: How to Disable Chrome Software Reporter Tool to Fix High CPU Usage in Windows
Mozilla Firefox

Firefox is built keeping privacy in mind. The browser has an extensive range of privacy-focused tools that puts popular browsers down. For starters, the browser blocks all third-party tracking cookies by default- something you would have to enable while using other web browsers. Firefox runs on its own in-house rendering engine called Gecko, making it stand out from the sea of Chromium-based browsers.
While focused on security, users can customize their web browser by choosing various color options available by default or by installing themes from the Mozilla add-ons store. The add-ons store also has the most extensive collection of add-ons, whether it s for getting things done quickly or for privacy. To top it off, Mozilla Firefox is also an open-source web browser.
Pros:
Built-in screenshot tool
Suggests stronger passwords and password manager
Send tabs to Firefox for mobile
Cons:
Some websites have issues working correctly
Doesn't resume downloads automatically
Key Features: Sync passwords with the Lockwise mobile app | Facebook Container | Picture in picture mode | HTTPS everywhere enforced
Download: Mozilla Firefox (Free)
Related: 12 Best Firefox Security Add-ons To Protect Your Online Privacy
Brave Browser

Want speed as well as privacy? Brave browser is the right one for you. Brave was designed to protect the user from being tracked. It's an excellent replacement for Google Chrome as it does things faster and way better than Chrome. The ad blocking and no tracking settings are enabled by default. Since it's based on Chromium, you'll get all the good extensions from the Chrome web store.
One good reason why a lot of people are using Brave is simply because of the rear system. You see, you can opt-in to watch a few ads, and in return, you get rewarded with BAT tokens. With these tokens, you can support your favorite websites or creators enrolled in this rewards program.
Pros:
Can install extension from Chrome web store
Dedicated Night mode
Set custom images to the browser background
Cons:
Blocks all ads which prevent websites to earn revenue from said ads.
Some web pages will not load correctly
Key Features: Quick access sidebar | HTTPS everywhere enforced | Pinned tabs | custom speed-reader mode
Download: Brave (Free)
Related: Brave Browser Tips and Tricks to Help You Make the Most of It
Vivaldi Browser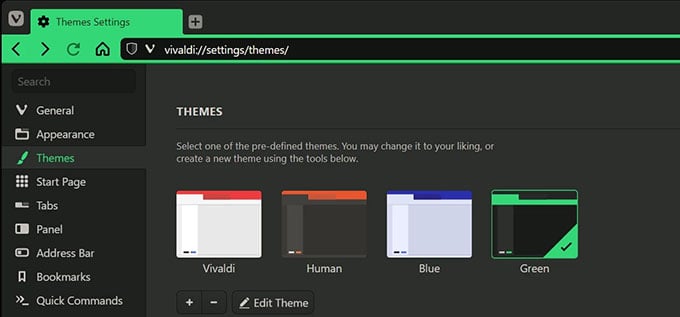 Like Brave, Vivaldi is a new player in the web browser's playground. However, it stands on solid ground when you look at the features. Though it runs on Chromium, it's faster than Google Chrome as it blocks all sorts of website tracking, thus reducing the need to load such trackers. If you look at the features, there is a bucketful of them that will give you a better browsing experience.
Vivaldi lets you view different websites as a panel meaning that you can view multiple websites on the same screen without switching tabs. Plus, an arcade game is built right into the browser. Are you checking emails often? The browser has its email client made right into the browser.
Pros:
Built-in screenshot tool
Translate webpages with a single click
Multiple color themes
Cons:
Few performance drops
No built-in VPN
Key Features: Custom keyboard shortcuts | Mouse gestures | Notes manager | calendar with scheduler
Download: Vivaldi Browser (Free)
Related: How to Get Gmail Notifications on Desktop Without Any Email Clients
Opera GX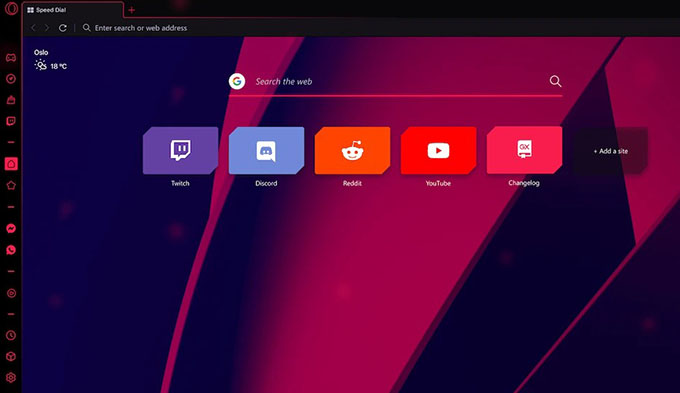 Opera released a gaming web browser; as you would expect, it's meant for gamers. Now, it does perform all the functions you would expect a web browser to do with some different features; for example, one of the features in Opera GX is you can limit the RAM, CPU, and Network usage. Suitable for those who have a game and the Opera GX browser open.
Opera GX also has a built-in cache cleaner tool that provides the user with a smoother browsing experience. As it's based on Chromium, you will also see the multiple profile option in Google Chrome. That said, you can install extensions from the Chrome Web Store.
Pros:
Dedicated screen for Game News
Sidebar instant access to Twitch, Facebook, or any social media
Built-in VPN
Cons:
VPN service is slow and untrusted
User data being sold to third parties
Key Features: Built-in Crypto wallet | Integrated media player | Multiple theme options | Use desktop background as browser background
Download: Opera GX Browser (Free)
Tor Browser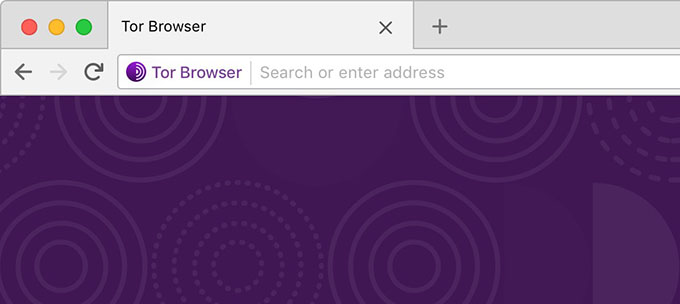 Based on Mozilla's Firefox browser, Tor Browser aims to provide the highest level of privacy and security. The browser encrypts your data multiple times before sending it to its destination. The same information then is encrypted numerous times before reaching the web browser. Tor browser is used by many who wish to explore the Dark Web. Tor, just like Firefox, is an open-source web browser.
Tor Browser can also be used when you want to visit websites that are either banned in your region or when you want to publish information without having to reveal any identity whatsoever. You can install Tor Browser on multiple platforms
Pros:
Tracking protection

IP address

protection
Cons:
Not useful for regular browsing

Sacrifice browsing speed for privacy
Key Features: Automatic data encryption | Auto data and history clear | Flash player disabled by default | Can install Firefox extensions
Related: Use These Android Browsers for Privacy; Incognito Tabs Are Not Safe Anymore
This is the list of best web browsers that are free to use on Windows 11. From this list, Mozilla Firefox, Vivaldi, and Microsoft Edge have pretty good features based on your browsing habits. For utmost safety, you can use Tor but expect things to be slow whether you are opening a web page or even downloading a file.