When Apple pushed new iOS updates to the iPhone users, you must be eager to get your hands on it. You need a reliable iFi connection to download and install the latest iOS version on iPhone. But, if you do not have a Wi-Fi connection at the moment, you will want to update the iPhone without WiFi using the cellular data.
In this article, we will show you how to update iPhone without WiFi using your mobile cellular data plan.
Update iPhone Using Cellular/Mobile Data from iTunes
For checking updates for your iPhone, there is an option within Settings. You just have to go to Settings > General > Software Updates to check for the latest update and install it. But, it asks you to connect to a WiFi network. When you don't have one, you can update iPhone using iTunes on your PC over cellular data.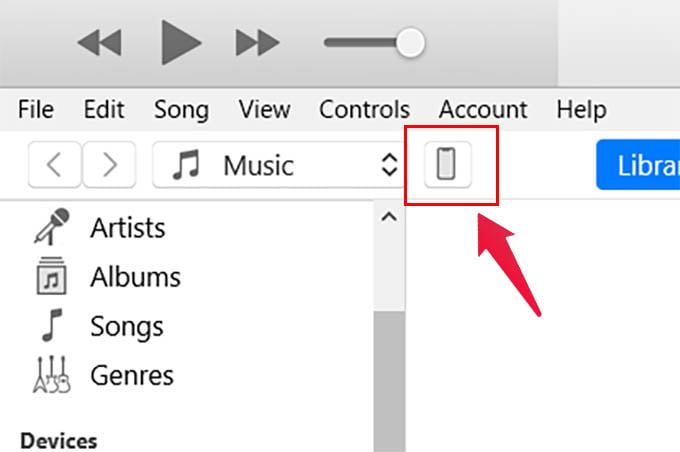 Install and open iTunes on your Windows PC.
Connect your iPhone to computer using the USB lightning cable.

Enable Mobile Data and Personal Hotspot from Control Center on your iPhone.
Connect PC to the iPhone hotspot.
Tap Trust on the popup menu on your iPhone.
Now, click the iPhone icon button at the top.

From the Summary window, click on the "Check for update" button.

Click Next from the popup window.
You can see the download progress of the iOS update on a popup window.

You can pause the update in case you change your mind, or wait until it finishes.
When the download completes, click on the Update button in iTunes.
Click Backup if you want to take a full iPhone backup to Windows before updating.

Enter the passcode on your iPhone.
Click Continue in iTunes on your PC.
Wait until your iPhone finishes iOS updates and restarts.
Make sure your PC or laptop has connected to the Mobile Hotspot from iPhone before checking for updates. Also, it is always best to take a full iPhone backup to Windows PC right from iTunes to avoid data loss.
50 Best Things You Can Do on Your iPhone After iOS 14 Update
Use Mobile Hotspot from Another Phone
This is one of those old-school methods we can assure that works almost perfectly. You can follow this method to update the iPhone without WiFi if you do not have a PC to get iTunes at the moment. If you have a SIM card on your iPhone that has enough cellular data, follow the steps.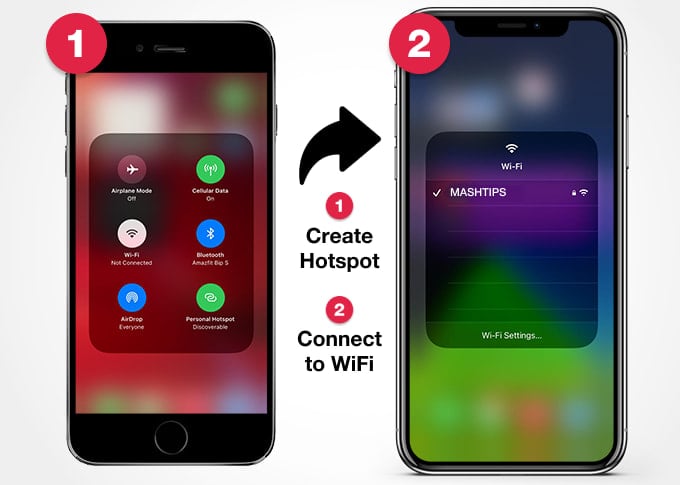 Swap the SIM card that has a cellular plan to a secondary phone, or from a friend's.
Enable mobile data and Personal Hotspot/Mobile Hotspot on the secondary device.
Connect your iPhone to the WiFi network.
Go to Settings > General > Software Updates on iPhone to download and install iOS updates.
This can work fine since you are using a WiFi connection, even though it from another phone over Cellular Data. You can thus download and install the latest iOS versions and update iPhone without WiFi, using your cellular data plan.