YouTube has introduced a new feature of "download and view"  or "Offline view" of your favorite videos in a recent update to their YouTube Official App. This enables us to select our favorite videos and download to our device so that we can watch that videos later even without an internet connection. This feature is now available in both the Web versions and App versions of YouTube and can be accessed with the same procedure.
This is one of the most sought features of YouTube for many users so that they are not required to wait for the video to buffer each time they watch the movies, especially in low bandwidth connection. YouTube developed this procedure as so simple with one or two steps to download your favorite videos to your device. We can see how to do this with appropriate screenshots here.
Editor's Note: We have an updated article to download YouTube videos with new features and options. Please see How to Download YouTube Videos and Save to SD Card (Legally).
Download YouTube Videos for Offline
Open the YouTube App on your favorite device and search for the required video. You will be finding a lot of videos for the same subject nowadays.
Select the video you want to watch from the list. Now in the right-hand side of the video, we can see a download button which is the only one required to enable this option. Tap on that button and mostly it will start downloading the video immediately.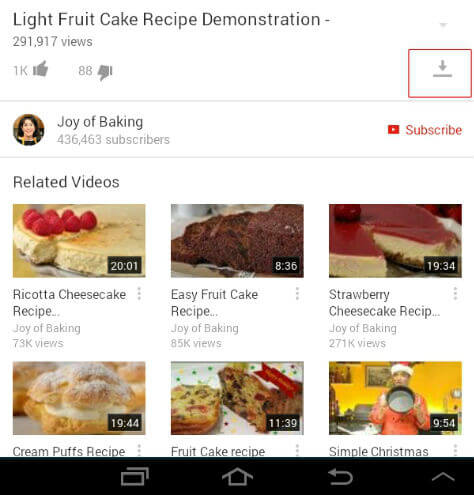 In some occasions, it will ask to select the resolution and file size from the available list. Select your required resolution and Tap OK, if prompts.  During the download process, we can interrupt the download if we change the mind or suspend it from the same screen.
Related: 6 Best Apps to Download Movies on Your Android for Free
Relaunch YouTube Downloading
If you closed YouTube already, you can re-launch it from the download progress notification from the notification panel. In that screen, Tap on the "Settings" button carefully as shown in the picture and choose from "Pause" or "Remove from List".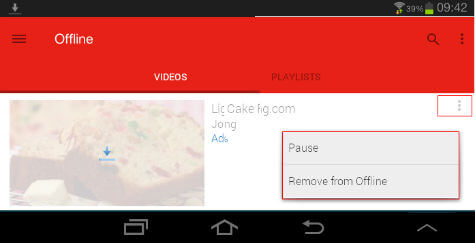 Once your video is downloaded completely, you can launch it from the download complete notification from the notification panel. If you want to open it afresh, open YouTube App and take the menu from left.
Related: How to Enable YouTube Dark Mode on iPhone, Android, and PC?
Find Offline YouTube Videos
There you can find the "Offline" option and tap on it. You will be finding all your offline downloaded videos in the resultant screen. From the list, you can easily open the required video for continuous, break free viewing.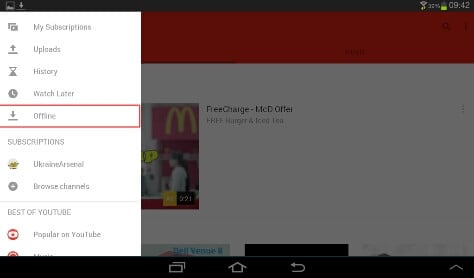 This feature is good for the regular YouTube watchers to view the videos without compromising for the quality and their time. Your regular TV shows can now be downloaded once they are uploaded in YouTube and can be watched at your convenient time without interruptions and internet.