There is a lot of talk about making your workspace pronouns clear these days. Whether or not you believe that should be the case, it is fast becoming the norm. Apart from "he" and "she" that we grew up with, there are some other pronouns that people identify with like them, em, cos, and more, by the people of gender and sexual diversity. But how do you add and enable pronouns in Slack, one of the most popular business messaging apps?
Let's find out.
Why Enable and Add Pronouns in Slack
Slack went ahead and recently made the announcement that they would allow users to list their pronouns under the job title heading.
This is being done in order to create a more inclusive, equal, and friendly workspace where people belonging to queer, bisexual, transgender, and other gender and sexual diversities feel accepted and loved. This is a step in the right direction. Let's see how you can enable pronouns in Slack organization or if are already part of such an inclusive company, how to add your pronouns.
How to Enable Pronouns in Slack
Slack always allowed administrators to create and add custom fields in the profile section but it was seldom used for adding pronouns. Slack has now added the option which would appear by default with little effort required from the admin's side.
Why? This will create more awareness in the workspace making everyone more attentive and careful while talking with each other. Note that the new pronouns field is not enabled by default so the admin will have to enable it first. Here's how:
Make sure you have admin rights or are the owner of the Slack channel. Now, click on the name of the channel and select Workspace settings under the Settings & administration option. This will open in a new browser tab.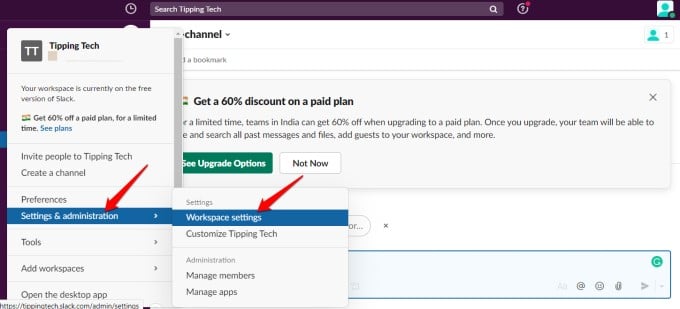 Select the Settings tab.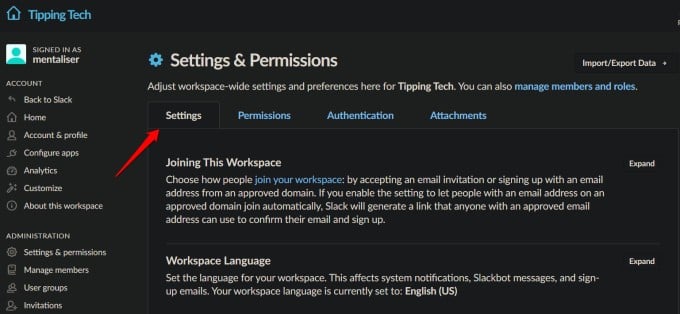 Scroll a little to find the Pronouns heading. Click once to expand and enable the 'Show pronouns on profiles' option and hit Save.

Related: 10 Best Team Management Apps for Managing Projects
How to Add Your Pronouns in Slack Web App
Now that the pronouns feature has been added to Slack, all that is left is for the members of the channel to enter their pronouns. The admin or owner can take a moment to announce the new feature to make everyone aware.
Click on your profile picture in the upper right corner and select the Edit profile option.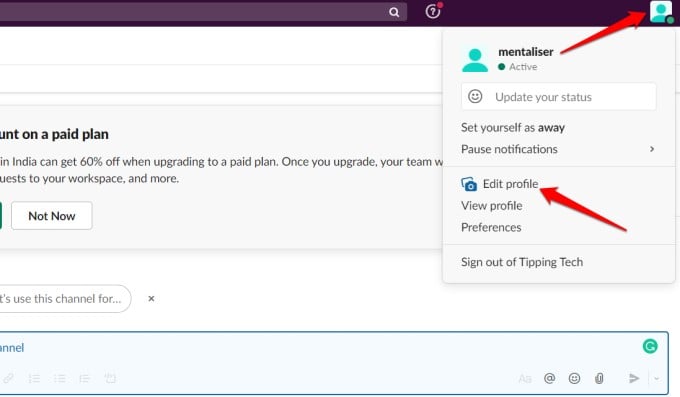 In the pop-up that follows, scroll a little to find the Pronouns field. You can enter your preferred pronouns here and don't forget to save changes afterward.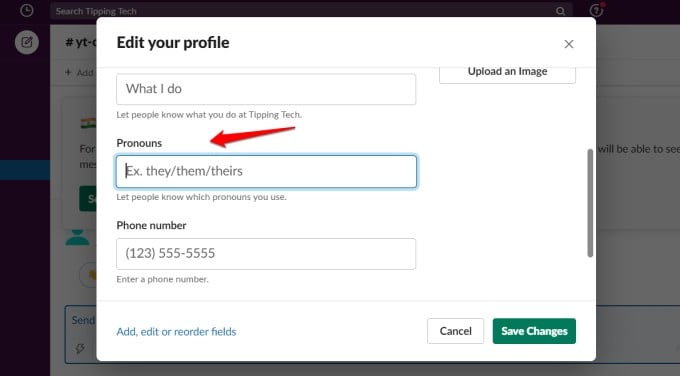 And that's it. The pronouns will be now visible under your job title.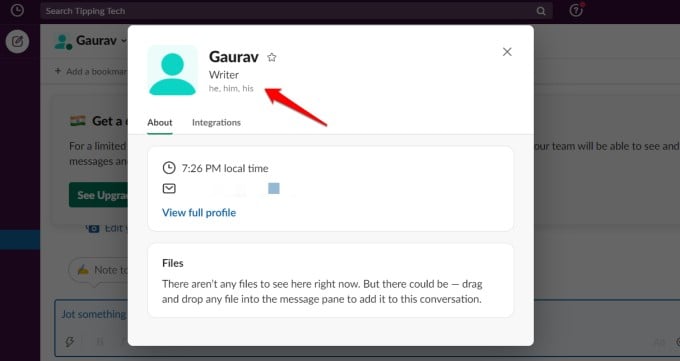 How to Add Your Pronouns in Slack Mobile App
You will need to access the web app in order to activate the pronouns field in Slack. Once done, members can edit their profiles and add their pronouns in the Slack web and mobile app. The steps for Android and iOS are similar but for the purpose of this guide, I will be using the Android version.
Open the Slack app and tap on the You button in the bottom bar. Tap once on your profile name to edit the profile.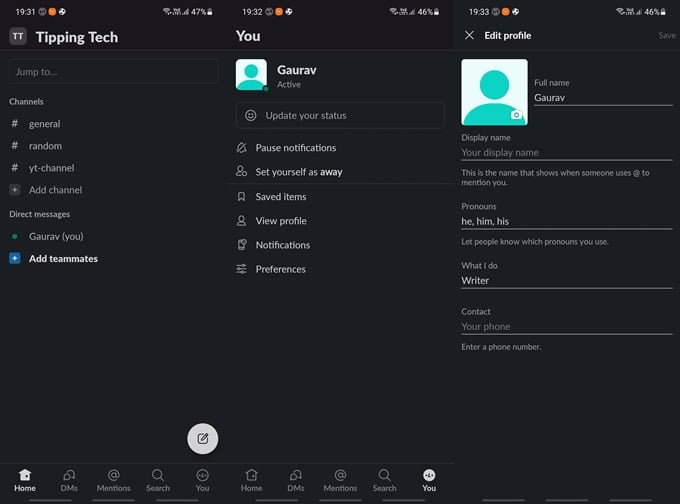 In the next screen, you should see the pronoun field if the same has been enabled by the owner or administrator. Don't forget to tap on the Save button on the top-right corner to save changes made.
Related: 12 Best Team Management Software Apps
FAQ: Slack Pronouns
Are Slack pronouns free to use?
Slack pronouns can be used by any organization or individuals in both free and paid plans.
Are the Slack pronouns enabled by default?
Your organization administrator needs to enable the pronouns options for the team members first. Then only you will be able to add your pronouns in Slack.
Wrap Up: Enable and Add Pronouns in Slack App
The general rule of thumb seems to be that if a person has not specified the pronouns, people call them based on their perspective of gender by look. If you don't identify yourself with what people usually address you, we recommend you add your pronouns to make sure others in the workspace address you appropriately. Even if you identify as him or her, you can still add your pronouns to encourage a positive workspace environment and make others feel part of the team. Besides, it takes less than a minute to do it anyway.