HomeKit routers are a great way to expand your Wi-Fi network and keep track of your smart home gadgets. With a HomeKit supported routers, you can easily connect your smart home gadgets, and even control the entire WiFi router network using Siri voice commands.
Are you searching for the best HomeKit routers for your HomeKit smart home setup? Here we have found some of the best-performing wireless WiFi routers for HomeKit.
Best HomeKit Mesh WiFi Router
Amazon eero Pro Mesh WiFi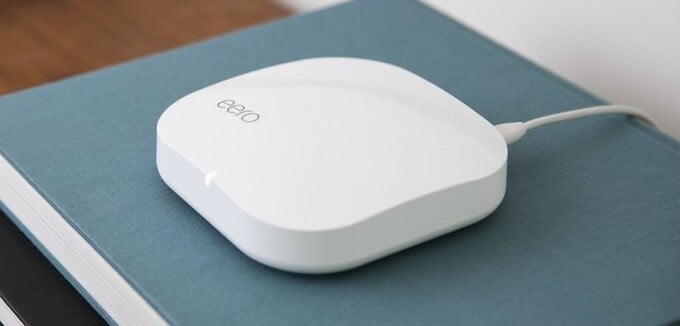 In place of the typical router, extension, and booster, Amazon eero Pro mesh WiFi system provides a 5+ bedroom home with fast and dependable connectivity powered by a mesh network.
The eero mesh WiFi network, powered by patented TrueMesh technology, combines many wireless access points to deliver an extraordinarily reliable internet connection, all on a single mesh WiFi system.
It makes it simpler than ever before to upgrade from your existing WiFi router to a more modern one. The accompanying smartphone app makes controlling your home WiFi simple and straightforward.
Pros:
Wired capability
Bridged and remote management
Cons:
Advanced security options need subscription
Key Features: Coverage up to 5,000 sq. ft. | Up to 350 Mbps | 2.4GHz & 5GHz Tri-Band | 2 Ethernet Ports each
Related: 8 Best Home Automations that I Did with Apple HomeKit Devices
Linksys MX12600 Velop Mesh WiFi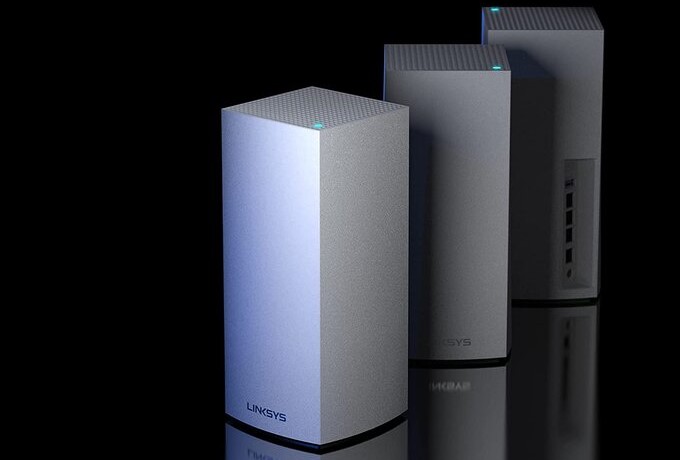 The Linksys MX12600 can cover an area of up to 8,100 square feet and can connect up to 120 devices. As much as 3.5 times greater WiFi capacity may be provided by WiFi6 by sending and receiving several streams of data concurrently.
With the Linksys app, you'll be able to control your network from away in just a few minutes. It also allows you to see and prioritize which connected devices are consuming the most WiFi on your network, so you can access it from anywhere.
In addition to parental controls, the Linksys MX12600 Velop delivers a secure and up-to-date home network with automatic firmware upgrades and separate guest access.
Pros:
Great coverage and device support
WiFi 6
Cons:
Disconnection issues
Bulky design
Key Features: Coverage up to 8,100 sq. ft. | Up to 4,200 Mbps | 2.4GHz & 5GHz Tri-Band | Ethernet Port | WiFi 6 | 120+ Device Support
Related: HomePod mini Tips and Tricks: 15 Cool Things to Do with HomePod mini
Amazon eero WiFi Mesh Router Pack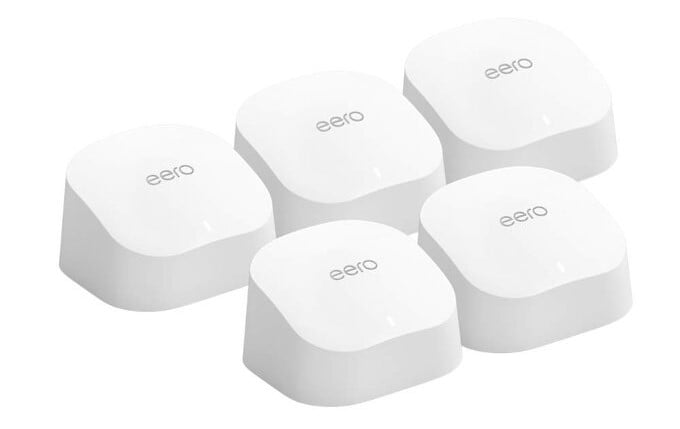 Eero 6 systems provide up to 500 Mbps wifi speeds throughout a home's 5,000 square feet of coverage. The TrueMesh technology dynamically organizes traffic to decrease drop-offs so you can stream 4K movies, games, and video conferences without worrying about dead spots or buffering.
Wi-Fi 6 provides increased bandwidth for more devices, allowing up to 75 devices to connect at once. A Zigbee smart home hub built into the Eero 6 allows for Alexa-enabled management of connected devices on your network.
Your wireless network will always be protected and up to date with the newest innovations thanks to the automatic upgrades that are provided.
Pros:
Wide smart home support
Extra routers
Cons:
Limited device support
No Tri-band support
Key Features: Coverage up to 5,000 sq. ft. | Up to 500 Mbps | 2.4GHz & 5GHz Dual-Band | Ethernet Port | WiFi 6 | 75+ Device Support | Built-in Zigbee Hub
Today's Deal: $78.02 Off
Linksys MX4200 Velop Mesh WiFi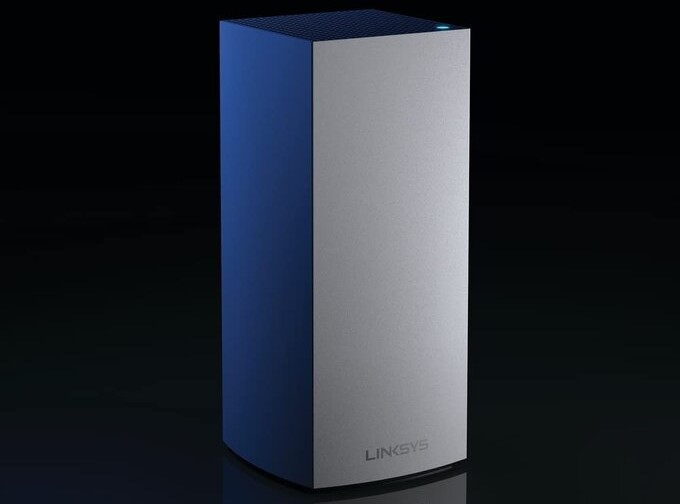 The Linksys MX4200 can cover up to 2,700 square feet and can support up to 40 devices. Up to 3.5x greater WiFi capacity can be provided by WiFi 6, which delivers and receives several streams of data concurrently.
It is configured to provide gigabit WiFi rates of up to 4.2 Gbps (AX4200) to cover every area of your house, including your backyard and any smart home devices that are located outside.
The Intelligent Mesh Technology gets rid of dead zones, minimizes interference, and dynamically boosts performance. Enhanced WiFi performance, allowing for lag-free multiplayer gaming and streaming of high-definition content to any device.
Pros:
Better security options
WiFi 6 with Tri-band
Cons:
Limited coverage and device support
Disconnection issues
Key Features: Coverage up to 2,700 sq. ft. | Up to 4,200 Mbps | 2.4GHz & 5GHz Tri-Band | Ethernet Port | WiFi 6 | 40+ Device Support
Today's Deal: $22.00 Off
Related: 8 Best WiFi 6 Mesh Routers to Speed Up Your Home WiFi
Linksys MX8400 WiFi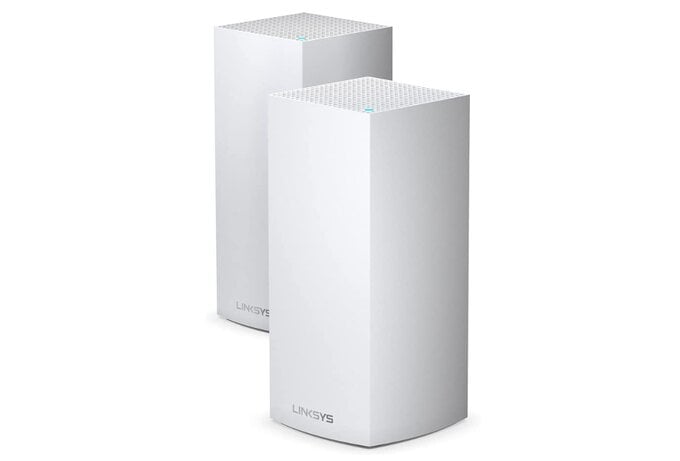 It is possible to connect up to 80 devices to the network with the Linksys Velop WiFi 6 Whole Home Mesh System (MX8400).
The MX8400 is a must-have for any household because of its simplicity of use, high level of security, and parental controls. The introduction of WiFi 6 brings with it faster transfer rates and four times the capability to support more devices.
Every room in your house will be covered by gigabit WiFi speeds thanks to the use of Intelligent Mesh technology.
Linksys' free mobile app makes it simple to get started. A quad-core CPU operating at 1.4 gigahertz ensures a fluid experience during video conferences, streaming, and gaming.
Pros:
Great signal coverage
3-Gigabit LAN ports
Cons:
App connectivity issues
Bulky design
Key Features: Coverage up to 5,400 sq. ft. | Up to 4,200 Mbps | 2.4GHz & 5GHz Tri-Band | 4 Ethernet Ports | WiFi 6 | 80+ Device Support
Today's Deal: $190.99 Off
Related: 10 Best HomeKit Secure Video Camera for Indoor and Outdoor Security
When picking a HomeKit-enabled router, it is important to take into consideration the many alternatives that are available. There are a variety of router configuration choices, which might be confusing. There are a number of ways you may customize your HomeKit setup.
If your home network is extensive enough, you will want to select a router that is compatible with all the other electronic gadgets you have. You may select from a variety of models based on your budget.