Have you ever felt that Safari on your iPhone is too messy? Generally, I don't like to see many opened tabs on Safari. And, whenever I come across that, I rush to close all the tabs as opening too many tabs might slow down the performance of the app. If Safari is your default browser, you can follow certain practices to declutter Safari and keep it clean. In this article, let's walk through some tips that will help improve your browsing experience by keeping Safari clean.
Schedule Automatic Closing of Tabs on Safari
Do you know? iPhone has an excellent option buried in the Safari settings that allows you to schedule the automatic closing of all tabs on Safari. It is not a new feature, and it has been there since iOS 13. Using that setting, you can make iOS close the tabs automatically after one day, one week, or even one month.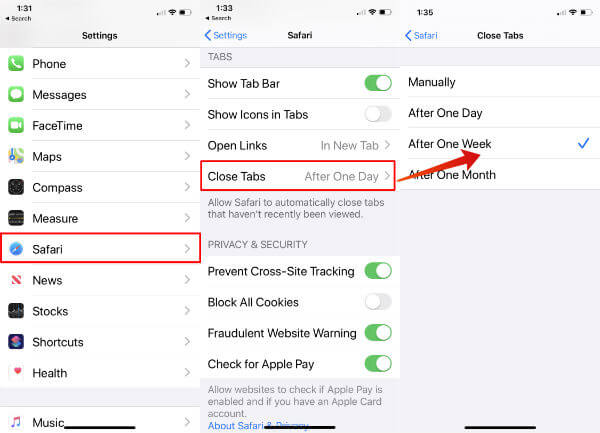 If you haven't used that yet, you can check out our article on How to Set iPhone to Automatically Close Safari Tabs
Close All Safari Tabs at Once
You don't want to schedule the auto-closing of tabs but still looking for a quick way to close all tabs whenever it is needed? Of course, you can do that.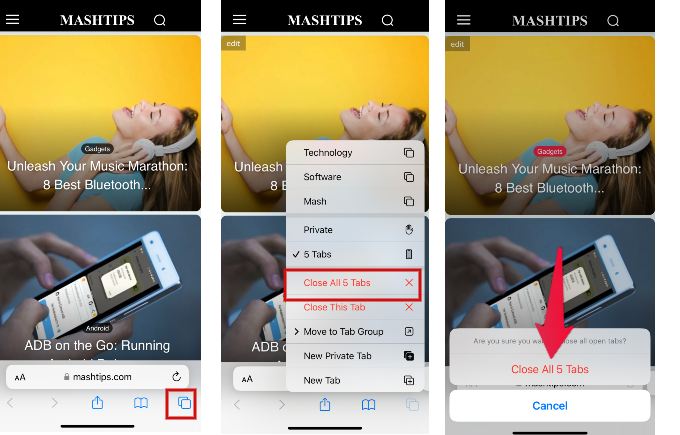 Launch Safari on your iPhone.
Long tap on the Tab switcher icon (two overlapped squares) at the bottom right.
In the pop-up menu, tap Close All X Tabs (X is the number of opened tabs).
Tap Close All X Tabs in the confirmation screen.
That's it. All the opened tabs in Safari will be closed within a second.
Clear Out Safari Cache Regularly
To get a smooth browsing experience, you must clear the Safari cache once a week or regularly based on your usage. To do that, just go to Settings->Safari and tap Clear History and Website Data and follow the on-screen instructions.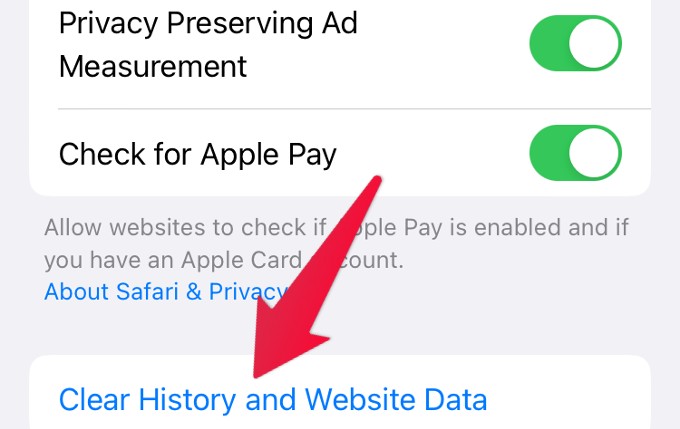 Clearing out the cache will help you eliminate errors while opening webpages on Safari.
Customize Safari Start Page
When you open the Safari start page, it will display many things like Favorites, Reading List, Frequently Visited, and more. If you don't wish to see all of those, you can easily turn off them.
Keep scrolling to the bottom of the Safari start page until you see the Edit button. When you tap Edit, a new screen will pop up. Toggle off the items you don't want to see on the Start page. Once you are done, tap the X icon on the top right.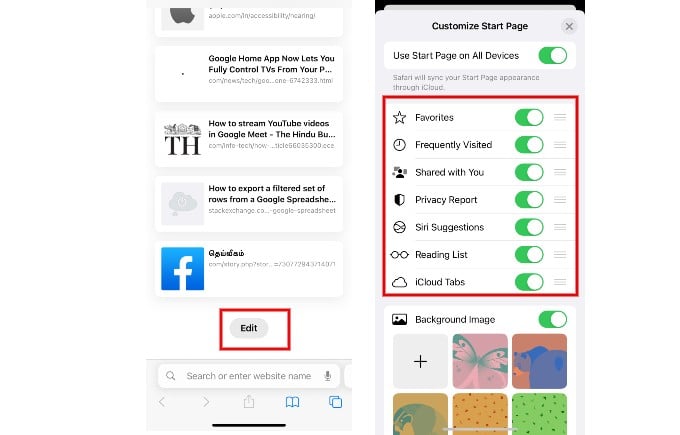 Next time you open Safari, the start page will look how you like.
We hope the above tips will help you to declutter the Safari app on your iPhone/iPad and help you to get a clean look.
A clutter-free and efficient browsing experience on your iPhone's Safari is rewarding. Following the steps outlined in this guide, you've learned how to streamline your tabs, precise out unnecessary data, and optimize your browsing environment. Embracing these practices enhances your device's performance and revitalizes your online interactions, making each browsing session a smooth and organized journey. So go ahead, declutter your Safari, and rediscover the joy of seamless browsing on your iPhone.