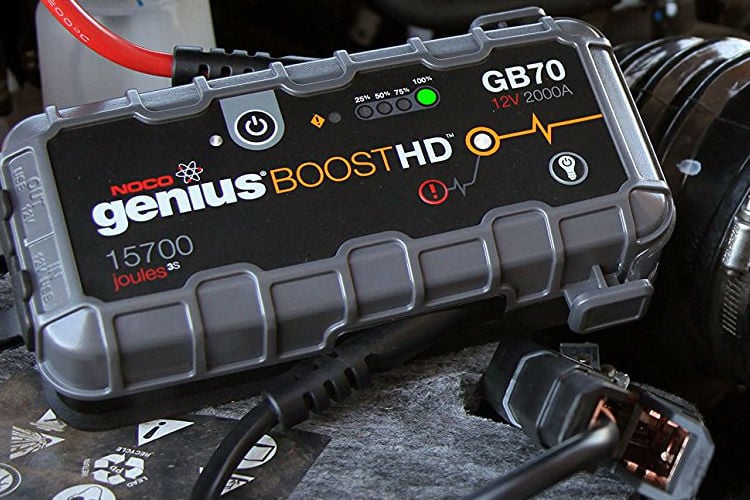 The portable car battery charger is a must-have equipment to tackle emergency situations. Imagine a situation where your car stops due to a dead battery and you're stranded completely. That's when you realize things went extremely wrong. The portable battery charger comes into play when your car stuck with a dead battery. The car battery charger can make your car breath again. When the car battery is dead and you're far from home, this portable gadget will be your lifesaver. To keep your battery juiced up and ready, it's important to equip a battery charger always with you.
We have made a list of best portable car battery chargers that are quite affordable and convenient.
How to Select Best Car Battery Charger/Jump Starter
Before you go through the list, you have to check the features of the Car Battery Charger to get the right one for you. These features include:
Maximum Jump Starter Current Support: This depends on your vehicle. The Peak Current Support varies from 200Amps to 20,000Amps. The jump starter maximum peak current required is determined by engine capacity. A 1000Amps Jump Starter can start gas engines up to 6 liters and diesel engines up to 3 liters. For gas engines up to 4 Liters, a 400Amps jump starter would be fine.
Car Battery Charging Current: The Charging current is designed to charge the battery in a slow phase. This is not good to Jump Start a car with a dead battery. The battery charger units are designed to bring up the battery charge level within 2-6 hours of continues charge.
Car Battery Charger Portability: The small jump starters always limit the battery capacity and a number of jump starts per charge. But these are portable and easy to fit in your car.
Control Buttons & LCD Display: The LCD display with the chargers can display the battery condition, perform a dead battery check. This is a convenient way to interact with the device.
Additional Features: The car battery chargers come with additional bells and whistles like a dead battery test, USB ports to charge the phone, tire inflators, LED flashlights, etc.