Apple Watch lets you create and use custom watch faces. You can add complications, shortcuts, and apps to your Apple Watch. Customizing your Watch does not end there. You can even use your photos as Apple Watch faces, just like wallpapers on your iPhone. If you are using a favorite wallpaper of yours on your iPhone and want to use the same on your Apple Watch, you are in the right place.
Here, we will show you how you can create Apple Watch watch faces using your photos from your iPhone.
Create Apple Watch Faces Using Photos
As you know, it is easy to sync things between Apple Watch and iPhone once they are paired. In the same way, you can share custom watch faces. And, those watch faces can be even made using your favorite photos. Let us see how.
Before starting, make sure your Apple Watch and iPhone are paired. If yes, we are good to go. On your iPhone, launch the "Photos" app and open any of the photos you want to make a watch face with.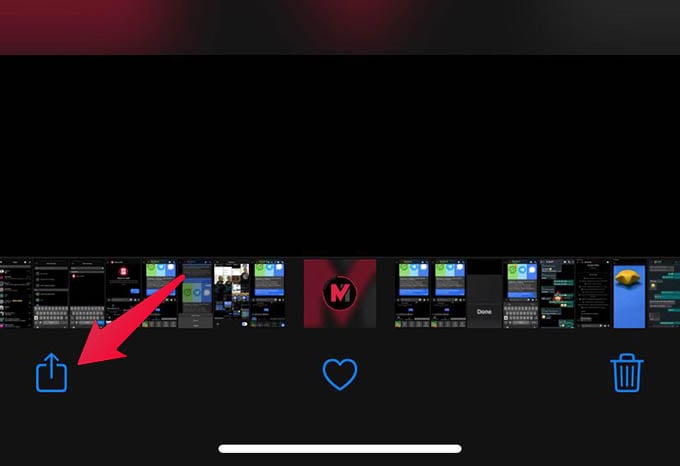 From the same screen, tap the "share" button at the bottom left corner. This will open a share sheet.
From the share sheet window, scroll down and tap "Create Watch Face."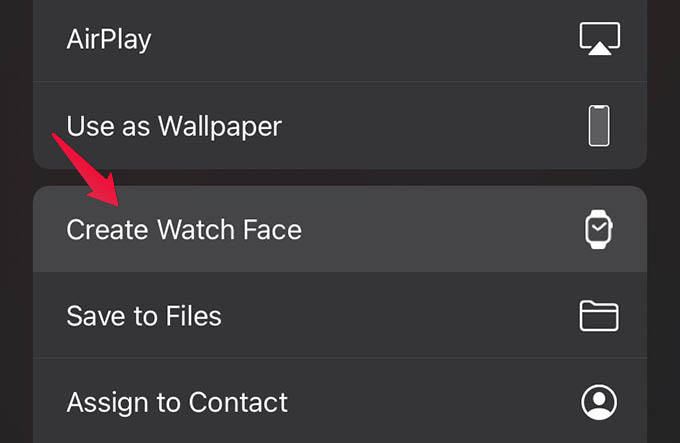 You will see a window that says "Choose Watch Face." Select any type from the screen (Photos & Kalidoscope).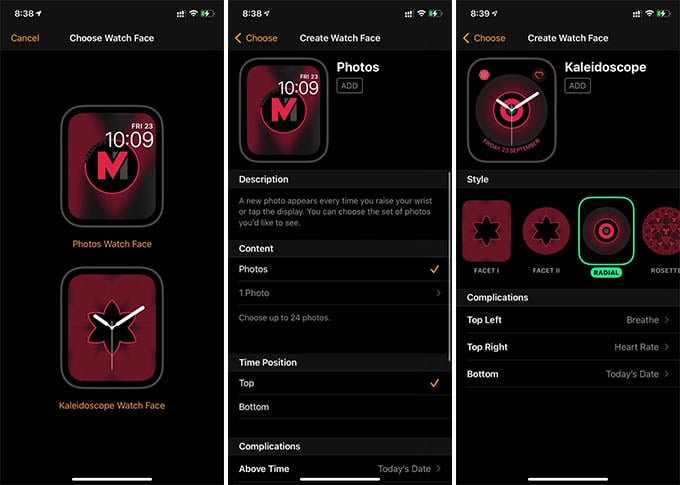 When you choose either of the screens, you will be able to change the watch face elements, complications, and other styles. To add the new Watch Face using photos to your Apple Watch, tap the "ADD" button.
Similarly, you will be able to create as many watch faces for your Apple Watch using the photos on your iPhone. You can even add multiple images and create a single Watch Face on your iPhone. We also have another detailed guide for your to use Apple Watch as a viewfinder for the iPhone camera.