Android TV has slowly become one of the most popular smart TV platforms. A large part of that comes down to the availability of apps. Every streaming service has an Android TV app. Still, sometimes, some apps are not available from the Play Store. In such cases, you can sideload apps on Android TV.
Let's see how to install APK on Android TV to install your favorite apps.
Install Apps on Android TV
It wouldn't be Android without the versatility of the platform, after all. There are several ways to install APK on Android TV. None are very convenient, but that's understandable. Because it is a TV, meant to be used with a remote, and not a PC to be used with a mouse.
Step 1: Install File Explorer App
The first thing you'll need is a file explorer app to browse APK files that you download or send to your Android TV. There are many good options on the Play Store. Here are some that you can try.
Solid Explorer File Manager (Download)
Total Commander – file manager (Download)
File Commander Manager & Cloud (Download)
For this tutorial, we'll be using File commander. Make sure the file explorer app you choose supports signing in to your preferred cloud storage service.
Once the app is installed, open it and sign in to your cloud storage service.
Step 2: Enable APK Install on Android TV
Just as on your Android phone, sideloading apps on Android TV is disabled by default. But Android gives you an easy toggle to enable the installation of APK files.
Navigate to Settings on your TV.
Select Device preferences.
Scroll down and select Security & restrictions.
Select Unknown sources.

On older versions of Android TV, this will simply turn on a toggle and that'll be enough.

Go to your file explorer app on the list and turn on the toggle for it.
Related: Turn Your Android Home Screen Into Android TV Remote
Step 3: Install APK on Android TV Using Cloud Storage
Since your Android TV is connected to Wi-Fi, you can use cloud storage to access files. This is useful because downloading an APK file from the web is not the best experience on a TV. This way, you can download an APK file from any device you prefer.
Once downloaded, upload it to a cloud storage service that your file explorer app supports.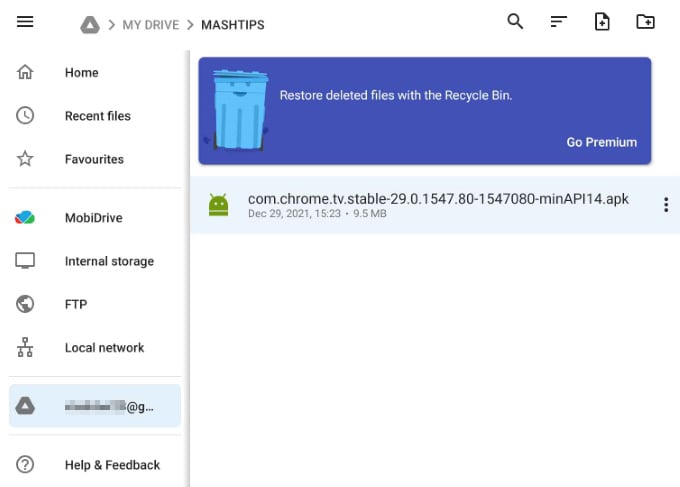 Launch the file explorer app on your Android TV.
Navigate to the downloaded APK on your cloud storage service.
Tap on the APK file.
Select Install.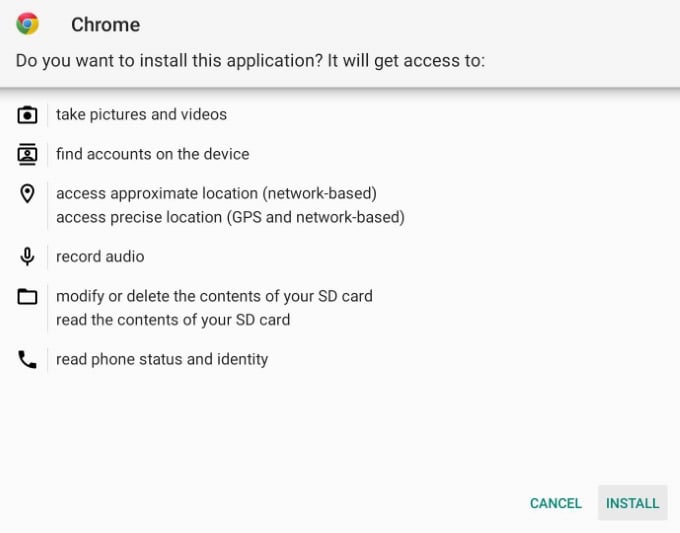 Related: How to Take Screenshot on Android TV
The APK will then be installed on your Android TV just like it does on your Android phone. Keep in mind that not all Android apps are optimized for a wide-screen TV. Even less are meant to be used with a TV remote. So, while you can install APK on Android TV, there's no guarantee that the app will work.