ChromeCast is a device that brings your daily media experience using simple ChromeCast apps from your iPhone, laptop, tablet or any other smart device to your home big screen. Everyone loves to enjoy media on a big screen, whether it is a movie, a presentation or even a game, the bigger the better, and to serve this very purpose, ChromeCast is here.
There are a few gaming applications that provide you with the big screen gaming experience with your ChromeCast Device and iOS. When you want to share your experience with everyone around you on your big TV screen, ChromeCast Games and Video Streaming can be your best bet.
Related: 5 Free iOS Apps to Stream Videos and Photos to Chromecast TV from iOS
Using ChromeCast games with iOS device, playing on the big screen has become easier than ever. Install any one of these ChromeCast game on your iPhone or iPad from iTunes store, connect your ChromeCast device to TV, and the games will stream into big screen TV from your iDevice. You can always switch back to iPhone or iPad if you don't like to play on the TV screen.
Here we present to you best free iOS ChromeCast Game Apps that you can enjoy on your Big Screen TV with handy iPhone or iPad.
Angry Birds Friends
Who hasn't heard of the epic game, Angry Birds! This is a game that took the whole world by a storm soon after its launch. The fun and simple interface of this game, that often grabs the attention of players for hours, is now available to be played on the big screen!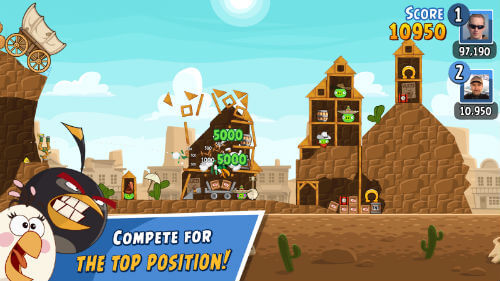 Now no need to rely on your small 4-inch display smartphone to play Angry Birds, time to switch to your big screen TV with ChromeCast device. This game provides new features and animations along with a brand new level each week to always keep you entertained.
Download from iTunes
Wheel of Fortune (Official) – Endless Word Puzzles from America's #1 TV Game Show
America's No. 1 TV show dating back to over three decades is now available as an interactive game on the iTunes platform with its ChromeCast compatibility. This game not only indulges the players in several interactive levels but also helps them engage their memories and spin the gears of their brains.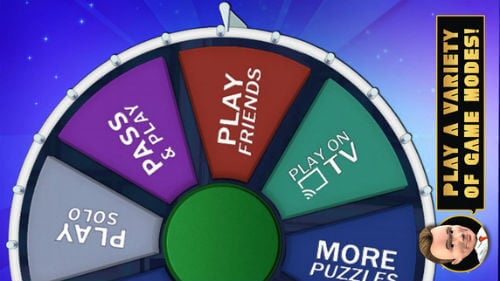 With the ability to choose your own in-game avatar and dress him/her up as you want, this application is a must-have for you and your family whenever you have a get-together.
Download from iTunes
Big Web Quiz for Chromecast
This is a fun application that can be enjoyed by 5 members at a time. Gather your friends or family in the living room, plug in your ChromeCast and start playing this wonderful game! This is a trivia based game that the users can play on the big screen with their own in-game avatars, the creation of these avatars is totally up to the players.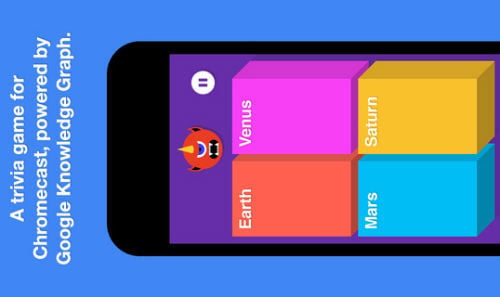 This is a simple game which can be played using your iPad or iPhone connected to the ChromeCast at your home. It is available for free on the iTunes store!
Download from iTunes
Pirate Dice – A Chromecast Game for Pirates
This is a simple multiplayer dice game for all the people who ever dreamt of being pirates! Well we know that at least once in your lifetimes, you have put a black patch on one eye and walked with a limp to resemble the pirates, haven't you?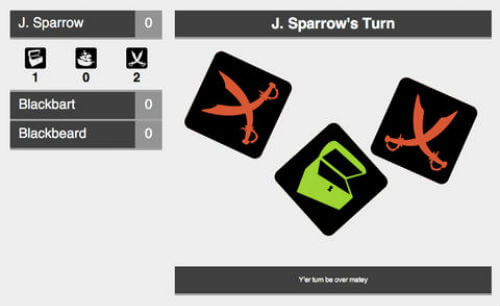 This is a simple dice game which can be played by 2-8 players at a time to give you the feel of a pirate with its animations and sounds. This is a simple dice game that can get you indulged and interested for hours and is available for free download from iTunes.
Download from iTunes
SCRABBLE Blitz 2: Big Screen Edition
The most epic of games ever built is now digitalized and can be played on the big screen using the ChromeCast! The scrabble! Just connect your device to the ChromeCast while playing the scrabble on your device and experience it on the big screen! You can either play the game in a single player mode or with your family and friends on the big screen!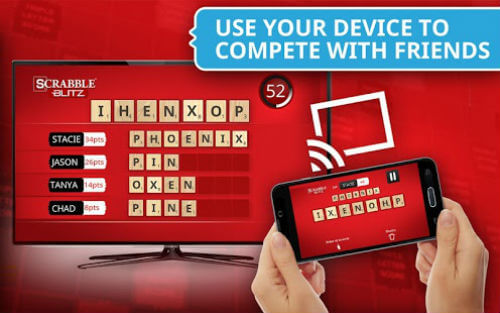 With the Blitz gameplay mode, you can also play with a time limit and not an opponent hence surpassing the conventional method of scoring and playing the game. The best part about this game is it enhances your vocabulary.
Download from iTunes
Memory Cast for Chromecast
The classic game which we used to play as kids on our computers and on board using a stack of cards is now available for you on the iTunes store as a ChromeCast App. This game has the most basic of rules and scoring system, similar to what we used to play when we were kids.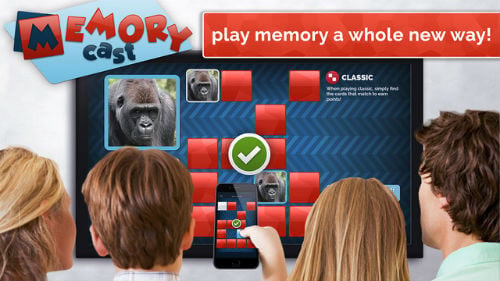 Just flip the cards and remember the location when you flip them back. Reveal matching pairs and score! This simple and one of the most fun games is available to play on the big screen using ChromeCast device.
Download from iTunes
Alien Invaders game for Chromecast
Don't just play the conventional puzzle and brain games, try something new! Save the earth from an alien invasion and be the earth's mightiest hero!
Not only does the game support a single player version but also supports a multiplayer one! Play with up to 4 of your friends and family and enjoy the game on the big screen.
With your ChromeCast Device and free Chromecast Games from iTunes, you can enjoy the experience of these games on your living room big screen. Whether it is a family get-together or a casual friends' meet up, these games will always entertain you and keep you indulged for hours.
Download from iTunes
Related: Top 7 Virtual Reality Games for iPhone that is Completely Free
We recommend installing these ChromeCast apps to have fun where you get to learn new stuff too, and we recommend them for your kids to play together and enhance their memory and actual skills.