Are you still spending money to pay your office applications? You can go with this article if your answer is 'Yes". We are going to present a couple of alternative free office suite applications to replace with widely used software, MS Office. All of them in this list are open source apps like Open Office, available free and a good alternative for expensive MS Office suite. Most of these office suites coming with a bunch of tools that can replace almost all of the functionality of the entire MS Office package for free.
We present the list of best open source office suites that provide a free and alternative solution to MS Office:
Apache OpenOffice
This is one of the best free software available as an alternative to the MS Office. It is available for both the Mac as well as the Windows operating system totally free of cost. The components include almost all the analogs to the Microsoft Office like Writer (Word processor), Calc (Spreadsheet), Impress (Presentation Program), Draw (Vector Graphics Editor), Math (Microsoft Equation Editor), Base (Database management Program) etc.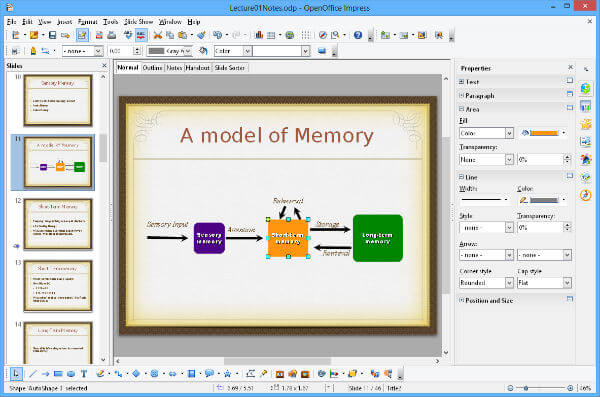 However, it does not contain anything analogous to the Microsoft Outlook which is a personal information manager, email client and a calendar application in the MS Office Suite.
It is supported on any and all the versions of Windows made after the Windows 2000 Service pack 2. The word processor consists of several fonts, colours, shaping and letter height for you to beautify your typing and printing experience, by the use of an inbuilt feature known as the Fontwork.
Download from Website: Apache OpenOffice | Available for Linux, Windows, and Mac
Related: Windows10 Mail App Let you Edit Picture & Set as Custom Background
LibreOffice
The clean and hassle free interface of the LibreOffice is the catch for this office suite. It is a powerful software that also has almost all the analogues to the MS Office software, totally free of cost. LibreOffice too gives the freedom to choose fonts, edit reports, add a brochure, design, make and add a financial report that makes the document look neat and Professional.

With its compatibility extended to almost all the formats and file types of the MS Office suite this software enables you to edit and format the documents created on the world's most widely used Office Suite.
Download from Website: LibreOffice | Available for Windows and Mac
Google Docs
Google Docs is also one of the most widely used cloud based Office suites throughout the world. The catch for this software is that, several people can edit one document at a time, sitting thousands of miles apart using the internet!

No special software needs to be installed onto your computer to use the google documents. All you need is an active internet connection and a Google account. Google documents does not always require an active internet connection.
The offline mode allows you to edit and format documents even without one an active internet connection.
Download from Website: Google Docs | Available for Web, iPhone, and Android
NeoOffice
NeoOffice is a specially designed software for the OS X. Even OpenOffice as well as LibreOffice are compatible with the OS X but the NeoOffice adds some extra features into your OS X processor which the OpenOffice and LibreOffice don't.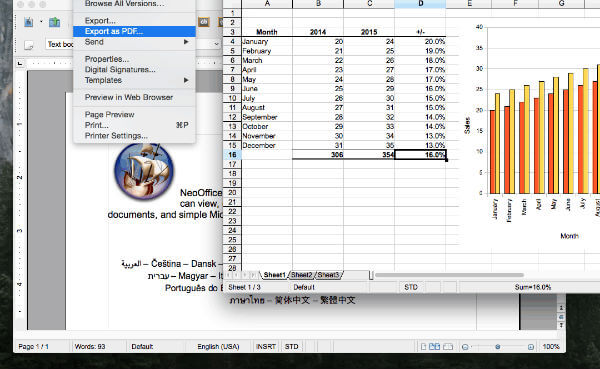 Several extensions provided by the NeoOffice for the OS X are not provided even by MS Office, such as the Integration of Mozilla Thunderbird address book, KDE address book, Evolution LDAP and storage for the OS X for Mac.
Also as mentioned earlier, especially for MAC the NeoOffice proves to be better than the LibreOffice or the OpenOffice as continuous updates and improvements are provided for it.
Download from Website: NeoOffice | Available for Mac
Related: Easy to Sync iCloud with Windows10 Calendar in Real Time
KOffice
KOffice is another one of the open sources and free platforms very much similar to the MS Office. The several components of the KOffice include KWord (Word processor), KSpread (Spreadsheet), KPresenter (Presentation Program), Kexi (Data Management Application), Kivio (Programmable flowchart diagram), Karbon14 (Vector Drawing Application), Krita (Paint Program), Kugar and KChart (Integrated Report and Chart generators), KFormula (Mathematical Formula Editor) and KPlato (Project Management Application).
KOffice is coming with its own data management platforms named Kexi which is analogous to the Microsoft Access.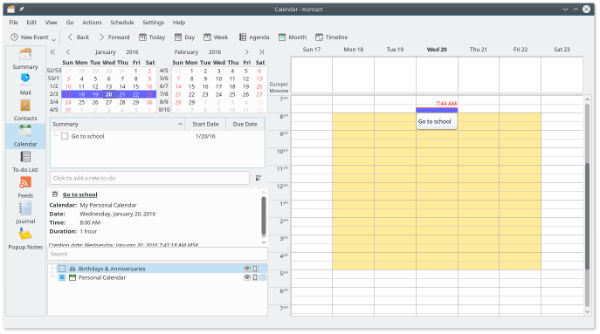 The analogy is not found in any other leading open-source platform such as the OpenOffice or the LibreOffice.
Download from Website: KOffice | Available for Linux, Windows, and Mac
Free Alternatives to Microsoft Office for Windows & Mac
With several software and applications coming in and going out every day in the market, there have been few legendary software like Microsoft Office Suite, that has not found a replacement over the years. But this was until very recently when many companies started coming up with their own free versions of open source office suites that worked just fine enough.
Some of these software packs provide features that are not even available in the MS Office suite! And being free this proves to be a pretty sweet deal for a student or a small scale business. Only the one downside of this software are they don't have built-in email and calendar clients.
These free but powerful office alternatives offer you the exceptional performance, very close to MS Office itself. If you do not want to dig deep into your pockets to get a good licensed and original software, you can choose either of these Office suites to do the task for you.
These free open source platforms are compatible with most of the file formats of the MS Office. You do not need to worry about the compatibility of a document that someone sends to you, or you download online.