Are you having trouble connecting your Pixel to a Wi-Fi network? While it's not the most likely cause, this could be due to your network settings. It's hard to say which setting exactly is preventing your phone from connecting. This is why one of the more popularly suggested methods to fix things is to perform a network reset. So today we'll show you how to perform a network reset on Pixel phones.
This guide will focus only on Google Pixel phones but this will apply to most Android smartphones. Let's see how to reset network settings on Pixel phones and other Android devices.
Perform Network Reset on Pixel Phones
Before we begin to perform a network rest, there are some things you might want to know. For instance, if you're worried about your apps and their data, nothing happens to them. Network settings only include Wi-Fi, Bluetooth, VPN, and Cellular data settings.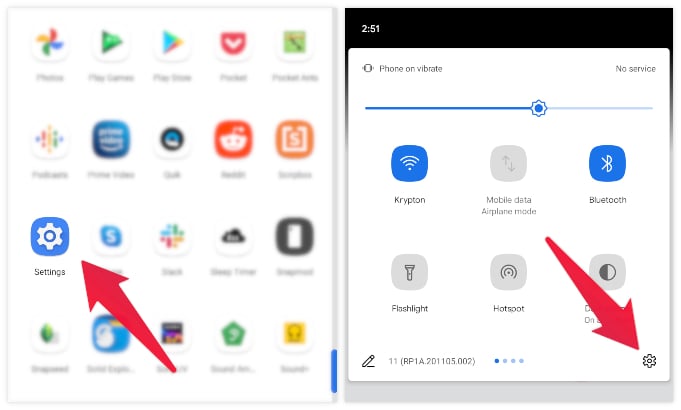 Open Settings on your phone.
Scroll down all the way to the bottom where you will find the System category. Tap on it.
Select Advanced on the next screen to expand advanced options.
Tap on the Reset options label.
Next, tap Reset Wi-Fi, mobile & Bluetooth, and then tap Reset Settings.
If prompted, enter your PIN, pattern, or password.
Tap Reset Settings again to confirm.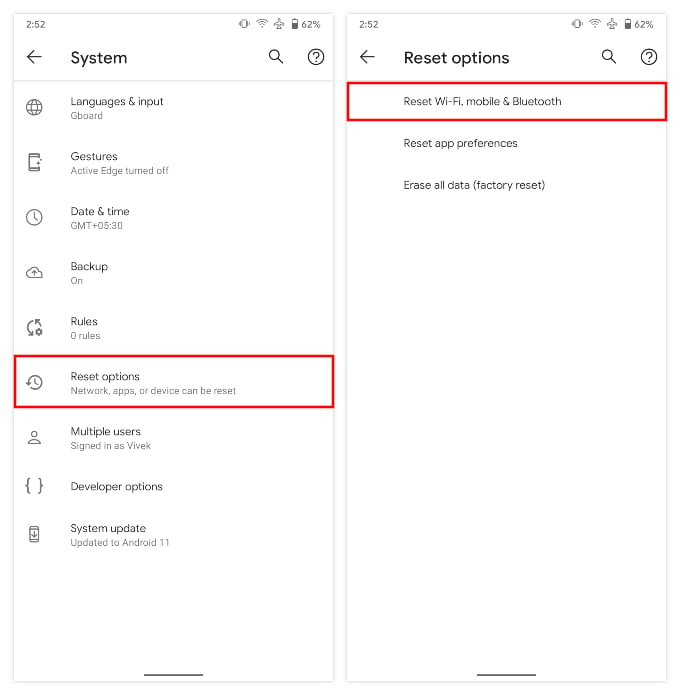 This will reset the network settings for your Android phone. If you are using an iPhone, see how to reset network settings on iPhone.
Related: 12 Best Android WiFi Tools and Android Network& Hotspot Finders
Why Should You Perform Network Reset
Your Android phone's network settings are responsible for controlling what your device connects to and how. Sometimes, due to some third-party app or maybe some other manual reasons, these settings can get corrupted. In the end, your device ends up not being able to connect to anything around it. To reset network settings on Android is a good place to start when you're not having any luck troubleshooting via other methods.
It's certainly better than formatting your entire device. Resetting network settings on your Pixel phone will clear all network-related data. However, this won't affect anything else. So it's a quick and easy way to restore your phone's network settings to what they were out of the box. That means you'll have to set up your Wi-Fi connections again.
The same will be true for Bluetooth devices as well as preferred cellular network types (2G, 3G, 4G), preferred SIM, network selection, etc.
This will also reset any custom mobile data settings you may have had such as a different access point. Phone calls, SMS, and other telephone-related services and settings are not affected.