Using the regular YouTube app, we cannot play audio in the background as we do in Spotify or SoundCloud. A user has to subscribe to the premium version of YouTube to play YouTube in background on Android with audio-only. Well, for those who don't want to spend a penny and enjoy the audio-only version on YouTube, then there is a trick for that as well.
In today's guide, we will tell you how to stream Youtube audio in the background of your smartphone.
Play YouTube Audio in Background
We can watch videos and also listen to the audio stream over YouTube. However, you must have noticed that while watching a Youtube video or listening to the audio, you cannot lock your device. If you lock your device, then, the steaming pauses.
What if we tell you that you can listen to the audio-only from a music video. No, you do not have to root your device or pay for anything, no fancy app, and no rocket science. Sounds interesting, right..? Well, in this tutorial, we will tell you how to stream YouTube Audio in the background of a smartphone.
By streaming, we mean the way we use Spotify to listen to audio in the background. We can simply lock our device. Then we may listen to the audio while reading a book or doing something else—no need to keep the corresponding YouTube video open. It can also play your preferred playlists in the background.
Just follow the steps we have mentioned below. Here is how you can play YouTube in background on Android.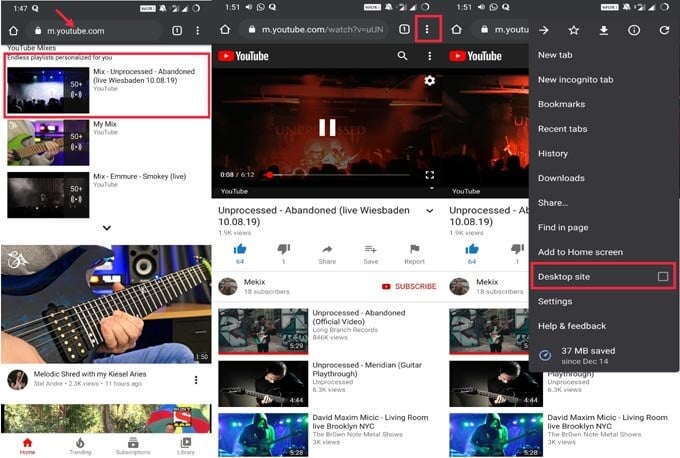 Go to the Chrome browser on your Android device.
Open Youtube.com
Tap on a video to start playing.
You can see the video opened and began to stream.
Tap on the three-dot menu button in the top right corner. A drop-down menu will show up.
You have to enable Desktop Site by tapping on the checkbox.
Now, simply lock your device and go to the lock screen.
On the lock screen, you should see the tab playing the audio from the YouTube video I played earlier.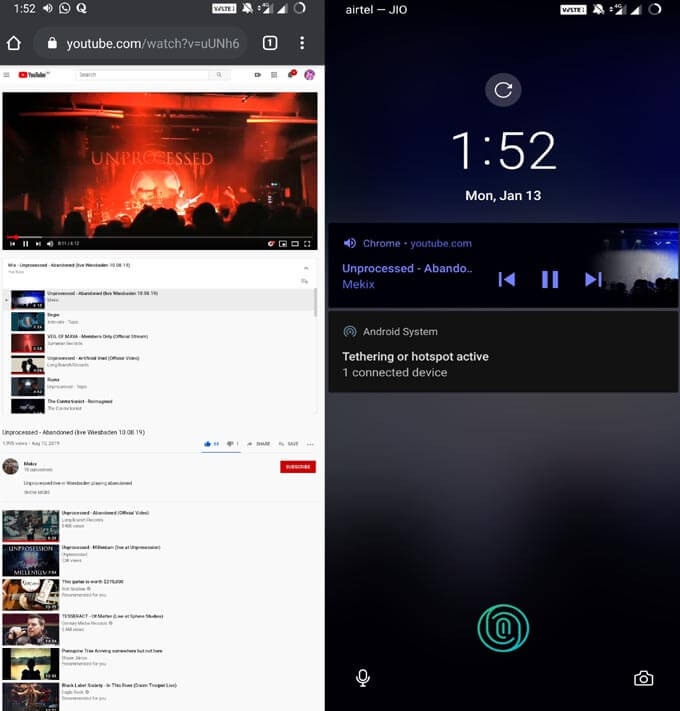 This doesn't mean that this trick will work only on videos. If it's a lyric video or plain audio on YouTube, you can also stream that using the above guide.
Sometimes it may happen that when you enable the Desktop site and lock your device in quick succession, you may not hear the audio immediately. You can wait for a moment while the audio resumes playing. Otherwise, manually press the Play button when you are back on the lock screen.
Go try out this trick and stream your favorite song's YouTube audio in the background of the smartphone. We hope that this trick was useful to you.