You get to hear a lot of interesting stuff around the Clubhouse rooms. Some of them may be worthy of publishing on social media like Facebook or Instagram, so you might want to record Clubhouse audio during such times. However, Clubhouse recording is not allowed generally, but there's some catch to it. Let's see how you can get to record Clubhouse conversation within a room.
This guide will take you through both Android and iPhone steps to record Clubhouse audio easily.
WARNING: THE CLUBHOUSE COMMUNITY GUIDELINES STATE THAT RECORDING IS PROHIBITED UNLESS YOU HAVE THE CONSENT OF BOTH CLUBHOUSE AND EVERY SPEAKER IN THE ROOM. IT IS REPORTED THAT MANY USERS LOSE THEIR ACCOUNTS DUE TO RECORDING. PROCEED WITH CAUTION.
Record Clubhouse Audio on iPhone
Since Clubhouse does not promote any kind of recording conversations and audio, there is no inbuilt option for Clubhouse recording. Still, it's not as difficult as recording WhatsApp calls or so. If you are an iPhone, let us take the way of using the iPhone screen record option.
To record Clubhouse audio, first, join a room that you want to record. Now, open the Control Center on your iPhone by swiping down from the upper-right corner of the screen. If you are on an iPhone with the home button, pull up the screen from the bottom to open Control Center.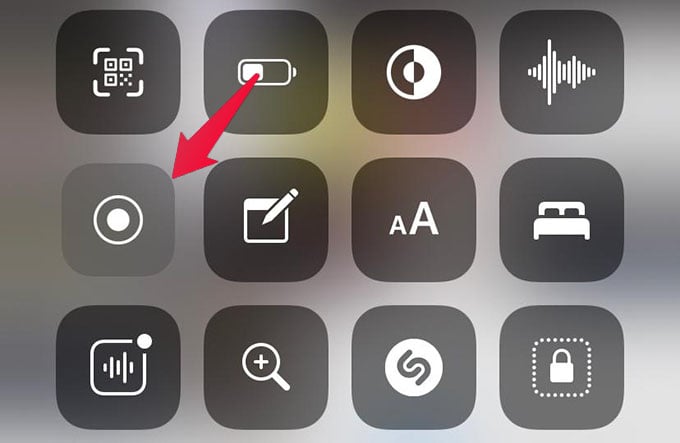 Now, find the Screen Recording icon and tap on it to start Clubhouse recording. The screen recording will begin in 3 seconds, giving you time to go back to Clubhouse.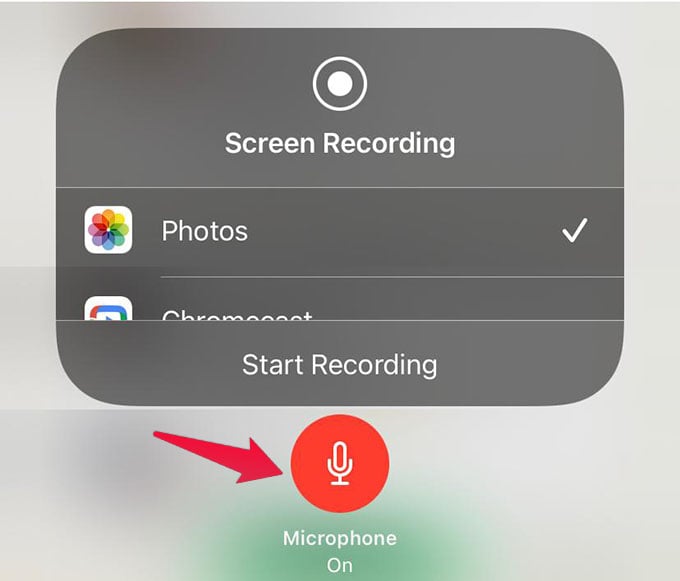 Simply screen recording will let you record Clubhouse audio of other people only. If you are also a speaker, long-press the Screen Recording icon from Control Center and enable the "Microphone" option. When the microphone is on for the screen recording, your iPhone will record Clubhouse conversation, including your voice.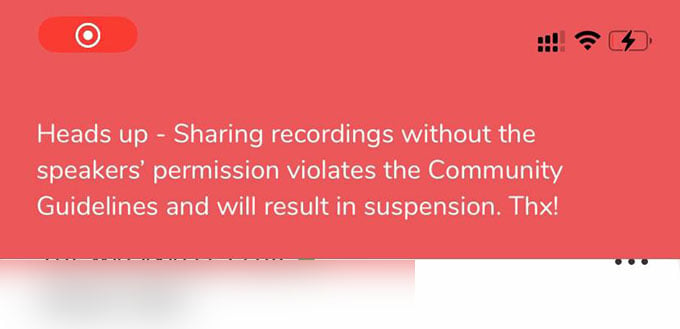 When you start a Clubhouse recording with an iPhone screen recording, a warning will appear on your screen for a few seconds. Just make sure that you have permission from all speakers in the room before recording. Otherwise, others can report you and you may lose your Clubhouse account.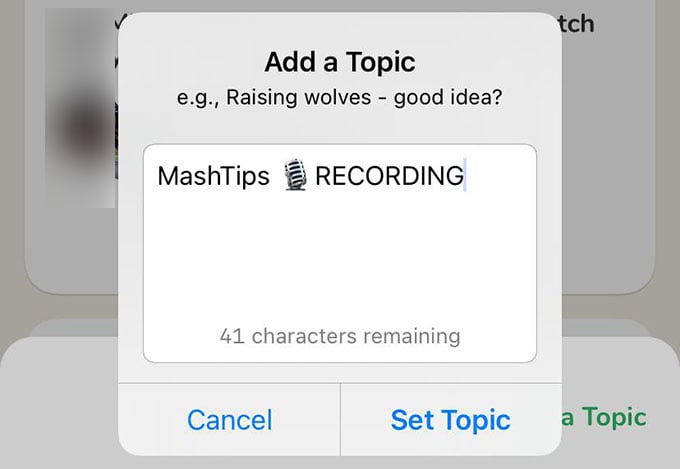 If you are the moderator of a room, there is a clever way to let everyone know that you are recording the Clubhouse audio. While giving a name to the room, add "🔴RECORDING" or "🎤RECORDING" along with the name so that the members and speakers will know that you are recording the whole Clubhouse conversations. See the screenshot below.
Related: How to Send and Receive Money in Clubhouse
Record Clubhouse Conversations on Android
Most Android phones do not have an inbuilt screen recording option like on iPhone. So in most cases, you will have to use third-party apps to record Clubhouse audio. Speaking of screen recording apps, there are tons of apps to record Clubhouse conversations.
Apart from the screen recording apps for Android, there are many third-party Clubhouse client apps with Clubhouse recording features. You need to sign in using your Clubhouse account on those apps. Here are a few of such Clubhouse recording apps: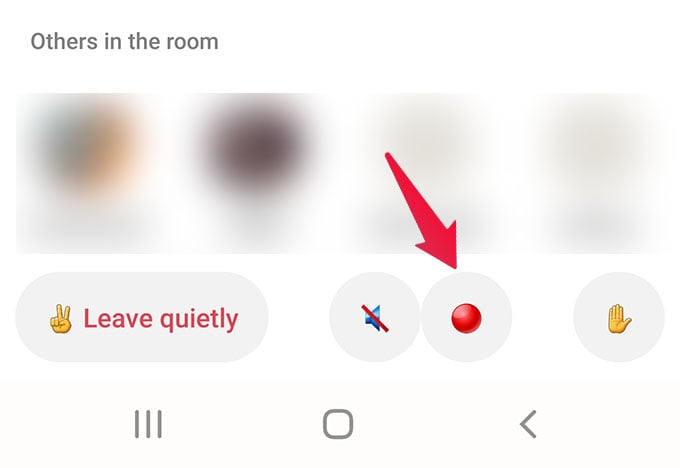 None of these apps are ever affiliated or related to the Clubhouse in any way. These are just some third-party clients for Clubhouse with the option to record Clubhouse audio. We warn you about such apps to use with caution. Using these Clubhouse recording apps may land you in a ban from using Clubhouse again.
Related: How to Change Interests in Clubhouse to Get Better Room Suggestions
Clubhouse Recording Apps for Android
For iPhone users, it is quite easy and simple to record clubhouse conversations with the inbuilt options. Android users, on the other hand, can have multiple options to record Clubhouse audio. Apart from what we mentioned above, let us see some of the best Clubhouse recording apps for Android phones.
There are tons of Android apps available to record Clubhouse audio and save them for the future. You can also check out our list of the best Clubhouse alternative apps with many supporting recordings.
Related: How to Start a Club on Clubhouse App Using Android and iPhone
We understand that you want to record clubhouse audio to save some memorable, valuable conversations to listen to them later. Since Clubhouse is a drop-in live audio chat app, it does not let you retain any conversations that happened. However, with everyone's consent in the room, you can record clubhouse conversations with the methods we discussed here.