LinkedIn is the "Facebook" for professionals, except you will find jobs and connections instead of funny videos. If you are trying to set up your LinkedIn profile for your next job, you must make sure that your profile URL is precise and easy to read. If you put your LinkedIn ID in your resume, here is how you can set a custom URL for your LinkedIn profile.
Let's begin.
Set Customize URL for Your LinkedIn Profile on PC
Let's say your name is a commonly used one and not so unique. In that case, there will be a lot of profiles on LinkedIn with the same name as yours. If you can create a custom URL, it will be helpful to differentiate your profile from others. Let's see how to do that.
On any browser in your computer, navigate to LinkedIn.com and log in to your account.
Click the Me icon located on the top right and then click View Profile from the drop-down menu that appears.

In the profile screen, click the link Edit public profile & URL displayed on the right.

Then, you will be redirected to a new window. Under the section Edit your custom URL shown on the right, click the Edit (Pencil) icon.

Now, you can create your custom URL by including your skills, certifications, or any information that might attract employers. The length of the custom URL can be between 3-100 characters. You can use letters and numbers, but you cannot include spaces, special characters, or any symbols.

Once you finish entering the URL, click Save to save the changes to your LinkedIn profile.
Finally, a success message will be displayed on your screen as a confirmation of the changes you had done.

Related: How to Block Sponsored Messages in LinkedIn
Customize LinkedIn Profile URL on Your Phone
If you are someone who uses the LinkedIn app on your smartphone, then you can edit the custom URL from the app itself. Let's see how to do that.
Launch the LinkedIn app on your iPhone or Android device.
Tap the profile icon located on the top left.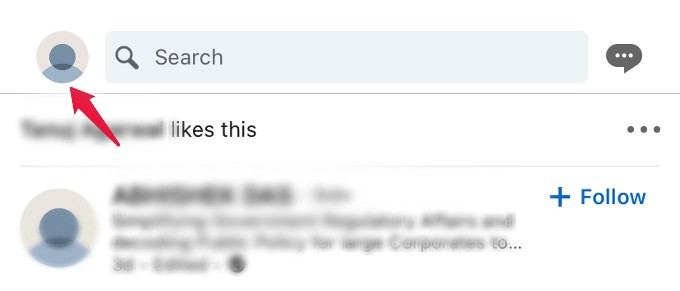 In the new screen, tap the View Profile link located below your name.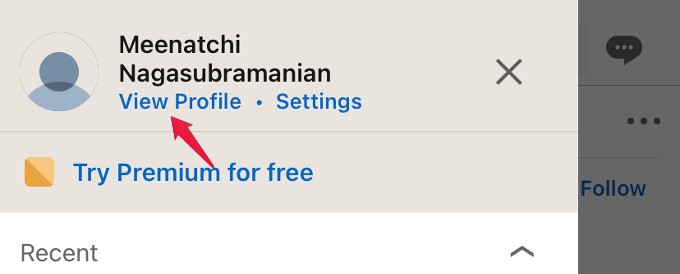 In the profile screen, scroll down till you see the section Contact. Then, tap the Edit icon located there.
Here, in the new screen, you will see another Edit icon. Tap on that.
Then, you will see a new screen titled Edit contact info. In that, click your profile URL link.
In the public profile settings screen, tap the Edit icon displayed below Edit your custom URL.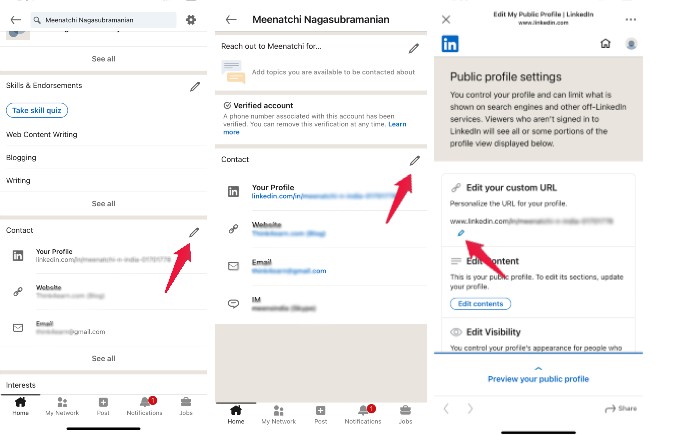 Now, you can edit your profile URL as you like and tap the Save button after you complete editing.
12 Best URL Shortening Services to Replace Google URL Shortener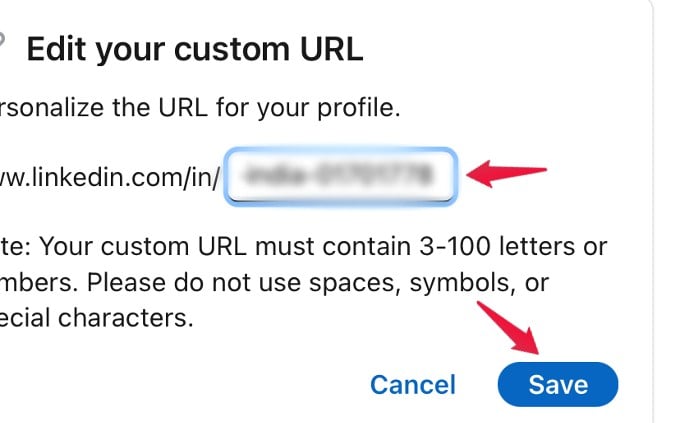 Related: Google News vs Feedly: Which Feed Reader to Stay on Top
LinkedIn allows you to customize your URL up to 5 times in a period of six months. However, if you change your URL often, it will be hard for people to find you. Therefore, spend some time thinking and then create a custom URL for your LinkedIn profile to stand out from the crowd.