You take your iPhone everywhere. Which means you might leave it anywhere. Whether it's at the office in a conference room or under a pillow on your couch, chances are it won't be lost for long. If you misplace your iPhone, iPad, iPod touch, or Mac, it can easily find out by using the Find My iPhone app. on an iDevice or using your iCloud account. It's easy to activate this feature on your iPhone. All it takes is a few easy steps and it is a good precaution if there has any chance to lose your phone.
To enable the feature in your device, Go to Settings > tap iCloud > enable Find My iPhone (Assuming that you already enabled iCloud account in your device (See iCloud account activation here if you don't have one).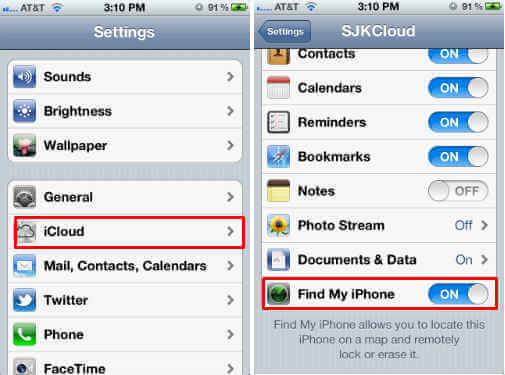 Once you enabled this, it is easy to find out your iPhone if you misplace it. The only thing you have to do is log in to icloud.com from any computer web browser or use the Find My iPhone app on another iPhone, iPad, or iPod touch. Log in with the same Apple ID (forgot your Apple ID) that you used to set up the iCloud account on your missing device. Once you log in, and if your missing device connected to online, it will display device's approximate location on a map. You can produce an alert sound from your missing iDevice with full volume by online commands from your iCloud account or Find Me Apps.
Here you can find the detailed article to find your device in online. Also please visit this article for the guidelines for getting your own Apple Id.
Also, you may be interested in this article that mentions about the precautions you have to take while you own an iDevice. This article will help you to find out your iPhone if you already lost your iDevice. Go through the step by step instructions to progress in each level and you can try your best to get back your device.