Spotify radios are something we all enjoy listening to. If you love a song, you can play its radio on Spotify to listen to tons of other songs like it. We do not usually care which song is playing but may have some tendency to know which songs were we listening to, especially on a Spotify radio. If you look for Spotify listening history or the Spotify recently played tracks, here we have it.
In this guide, we will show you how to see your Spotify listening history using your smartphone.
Content
See Spotify Listening History
Spotify keeps track of the songs you listened to. Whether it is you searched and played, or came by accident through the radio, it has them all. You can find your Spotify listening history right from the mobile app.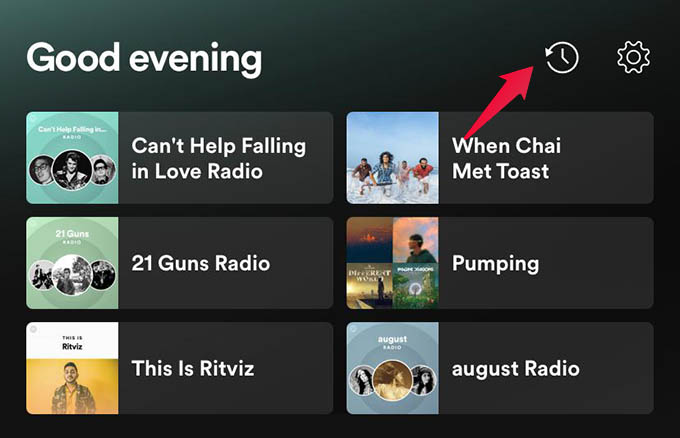 Firstly, make sure you have the latest update of the Spotify app on your Android or iPhone. Then open the Spotify app. There you will see a clock icon (history/log icon), which is the Spotify listening history. Tap on it to see all of your Spotify recently played songs.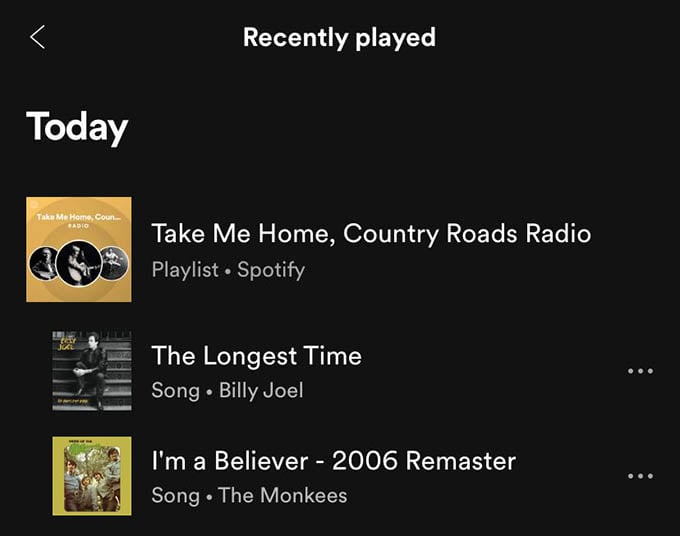 From the listening history window, you can scroll down to get songs you played in the past days.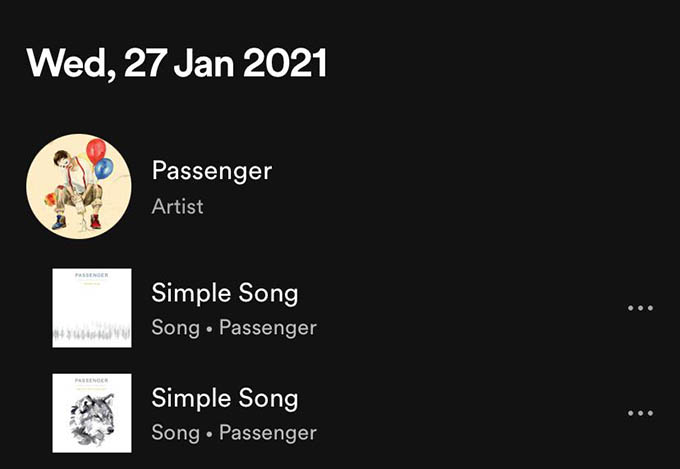 It even lets you scroll down up to three months back from the day you are looking. Arguing with a friend about a song played a couple of months ago? You could probably win with this. Spotify history shows all of your previously played songs, podcasts, radios, and playlists.
Apart from the Spotify song history, it does not have any Spotify listening stats. In case you are trying to find the amount of time you spend listening to songs, you will have to rely on apps like Chosic.
Clear Spotify History with Recently Played Songs
Anyone who can open the Spotify app on your phone can see your listening history. If you have something you never want others to know, you should be looking for a way to clear Spotify listening history. Let's see.
As of now, Spotify does not have a direct solution to clear your Spotify history, especially the list of songs you played. The Spotify song history cannot be modified at all. So, no, you cannot clear Spotify play history.
Related: How to Stop an App from Using Cellular Data on Android
However, if you are talking about Spotify search history, you can do it as follows. Go to Spotify app and tap the search icon. Followingly, select the search box and you will see all of your recent searches.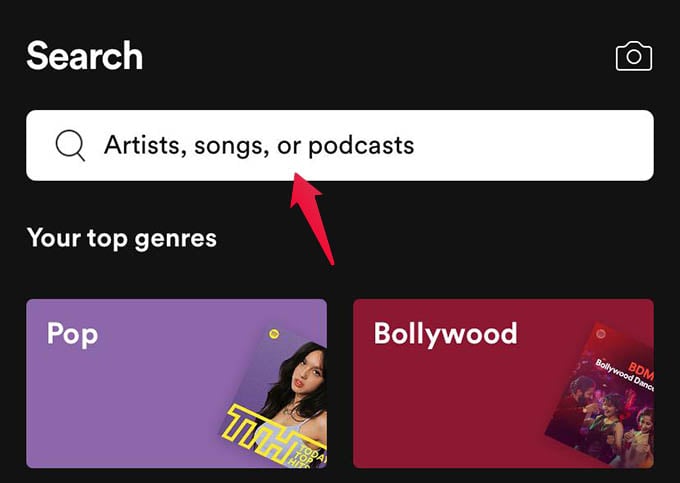 From the search screen on Spotify, scroll down to the bottom and tap the option "Clear Recent Searches." There you have it, all Spotify search history cleaned up.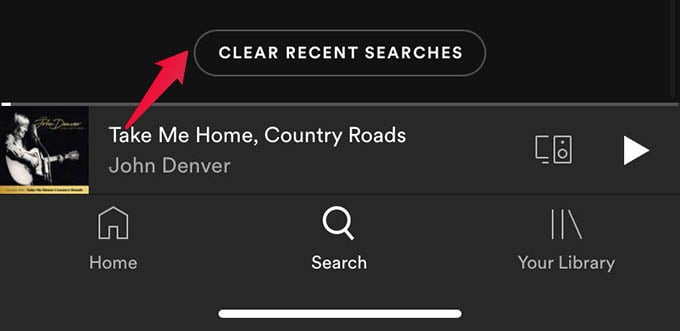 From what we discussed, it does not take much for you to see the Spotify listening history. However, Spotify does not allow you to clear listening history yet. Even your friends can see which song you played last. If you don't want that, check out our guide to enable Spotify private sessions.