Photos app on your iPhone shows you memories from a road trip or a night out as a mix-video. This can sometimes become annoying on your iPhone as you might get unwanted memories and even get notified of them. You can now turn off memories on iPhone photos if you no longer want such videos.
You will learn how to turn off memories and remove memory highlights from your iPhone in this guide.
Turn Off Photo Memories on iPhone
Disabling Memories was not available for iPhone users until iOS 15. If you do not like to see the Photo memories on your iPhone, you can disable it entirely starting from iOS 16. Check out how to turn off memories on the iPhone Photos app;
To disable Photo memories, open the iPhone Settings app and go to the Photos.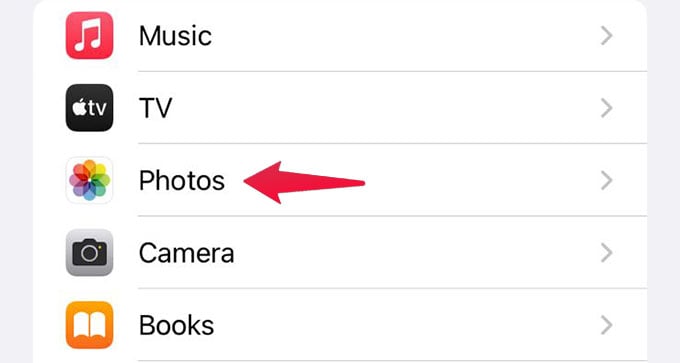 Scroll down until you see the title "Memories." You will find some options below that. Among them, disable "Show Holiday Events."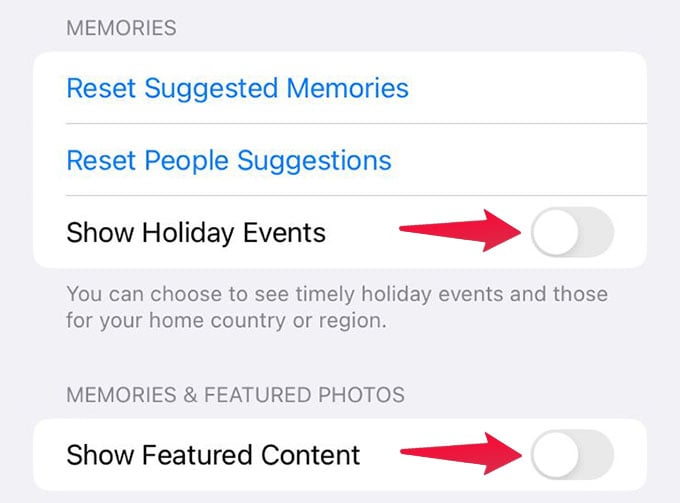 Then, turn off "Show Featured Content" to completely disable the Memories on your iPhone. To reset the existing memories on the Photos app, tap "Reset Suggested Memories" and "Reset People Suggestions."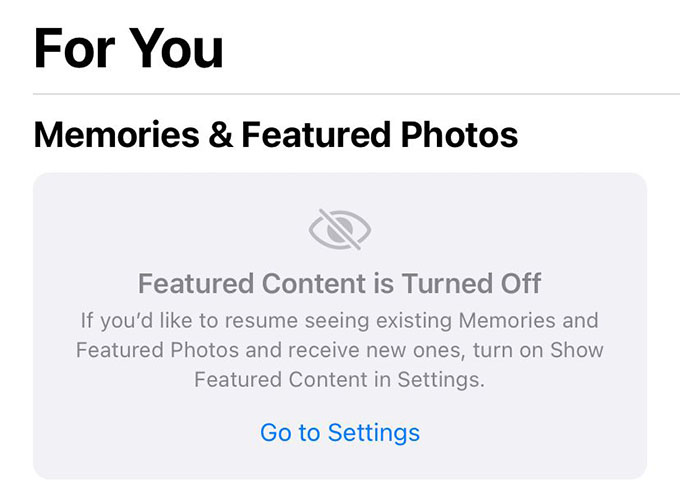 You will no longer see the memories from the photos app until you turn it back on. The "For You" tab on the iPhone Photos app will remain empty once you turn off Memories.
Related: How to Quickly Find and Delete Duplicate Photos on iPhone
Disable Notifications for Memories on iPhone Photos
You might want to keep the photo memories, but the notifications for them could be annoying. You can disable such notifications for your memories without turning off Memories on your iPhone. Check out the steps below to see how to disable Photos Memories notifications on iPhone;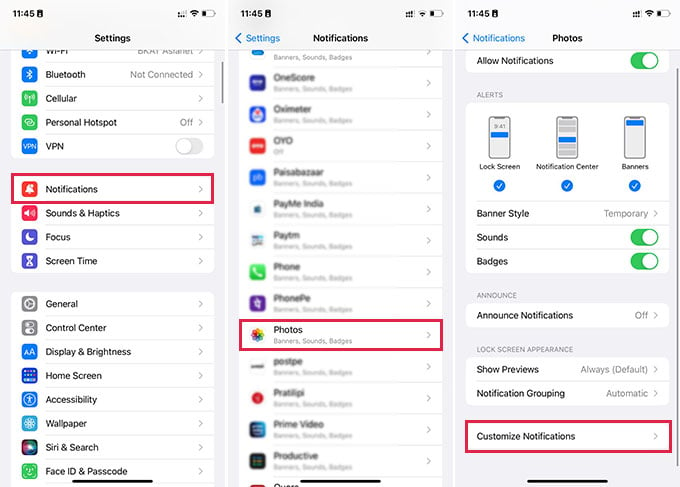 Open Settings on your iPhone and head over to the Notifications.
Scroll down and select Photos to see the notifications settings for the iPhone Photos app.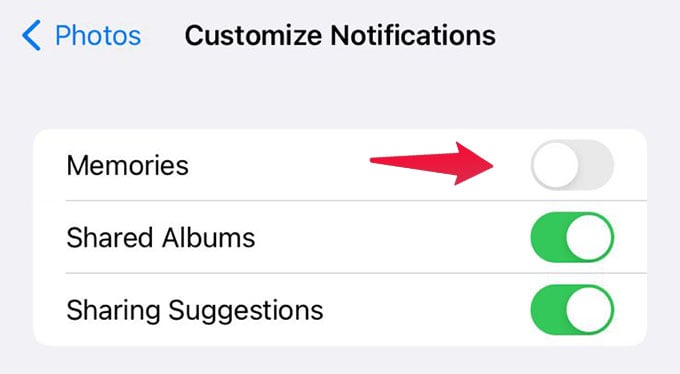 Tap "Customize Notifications" from the next screen. Then, toggle off "Memories" and go back to save the changes.
Related: How to Clear All Notifications on iPhone at Once
Delete a Memory from iPhone Photos
If you do not like a specific memory video, turning off the entire memories might not be the solution you want. Instead, you can delete a memory from the Photos app and avoid getting such suggestions again. To delete memory from your iPhone;
Launch the Photos app on your iPhone and select the "For You" tab at the bottom.
You will find all your memories and featured photos here. At the top, you can find the memories listed. Tap "See All" to find all the memories created for you.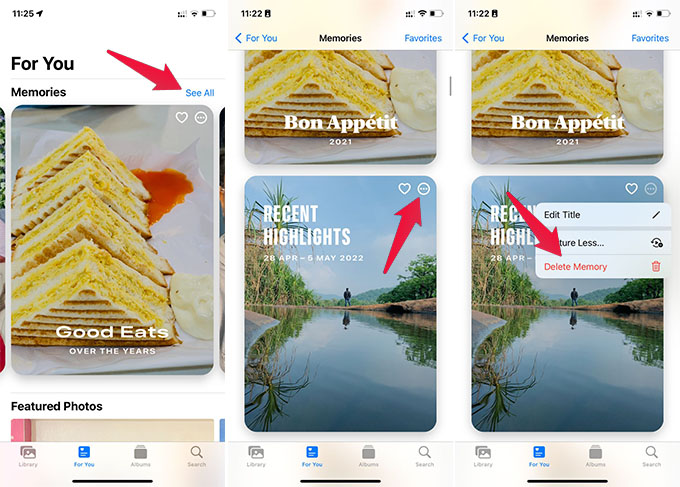 To remove a memory video from the iPhone Photos app, tap the three dots button on memory and select "Delete Memory."
There you go! The memory video is now removed from your iPhone. However, all the photos will still be on your camera roll. We recommend taking a look at the memory and removing unwanted images instead of removing the entire memory.
Related: How to Make a Memories Video on iPhone
Remove a Featured Photo on iPhone App
Featured photos are, unlike memories, handpicked pictures from your camera roll from the past years. These are the photos displayed in the smart stack or photos widget on your iPhone home screen. In case you do not like a picture from the featured section, you can either remove it or reset the Featured Suggestions entirely. The steps below will show you how you can remove a featured photo from your iPhone;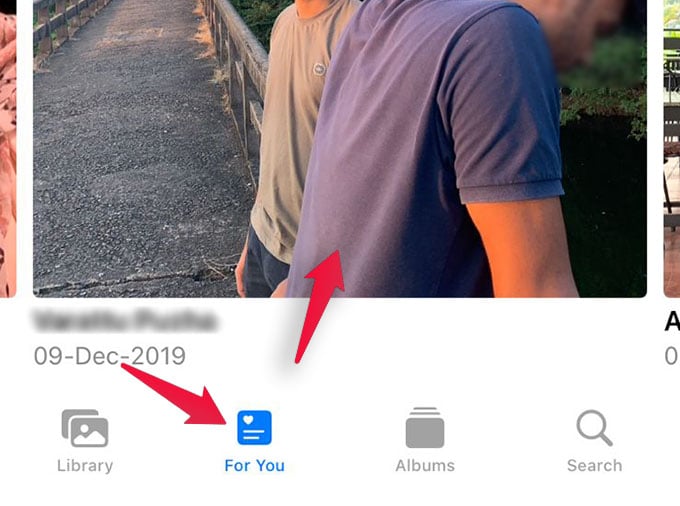 Open the Photos app on your iPhone and go to the For You tab.
Scroll down on the same screen to see all the featured pictures. You can see all of them by scrolling left or right.
Now, to remove a picture from the Featured, long-press the picture until a menu pops up.
Tap "Remove from Featured Photos" to instantly remove the picture from the "For You" tab. You can also select "Delete" to completely remove the picture from your camera roll.
Also, if you select the "Feature a Person Less," you can choose to avoid a person's pictures from popping up in the memories and being featured. Quite a helpful feature when you no longer want the iPhone to remind you of your ex's photos.
The For You tab on the iPhone Photos app will show the features pictures and videos from your past memories. If you do not like any of them, you can either remove it or turn off the entire memories on your iPhone as shown above.