Are you on a long flight and forgot to take the Apple watch charger with you? Well, there are a couple of solutions to extend the Apple Watch battery life. This includes the latest update from Apple, to your rescue, with a new feature, Low Power Mode. This allows you to use your Apple Watch for more than a day without charging.
How to Turn On Low Power Mode
This new update lets you Low Power Mode future to extend the battery juice for a while. This is on top of all tricks to extend the battery on Appel Watch. If you use a compatible Apple Watch with watchOS9, you can quickly turn on the low power mode from the Control center.
Swipe up on the watch face to launch Control Center. Then, tap on the icon that indicates the battery percentage.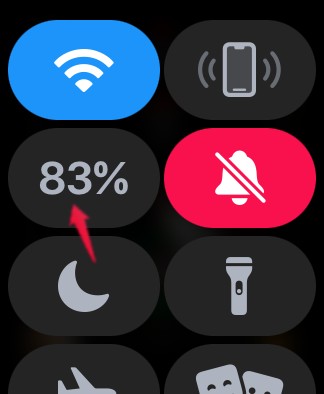 Below the battery percentage, you will see the field Low Power Mode. Toggle that to the right or green to enable Low Power Mode.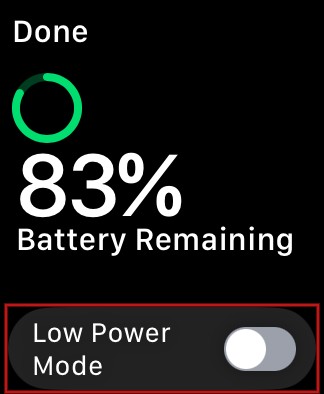 Now, you will see the detailed description about Low Power Mode on your watch screen like below: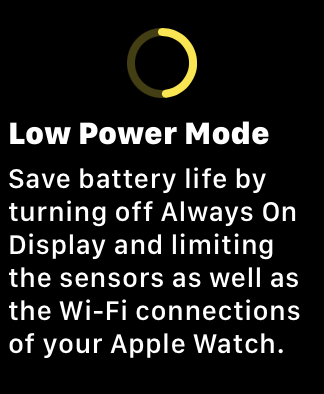 Now scroll down to turn on the Low Power Mode. You have three options including the option to Tun on for particular time period.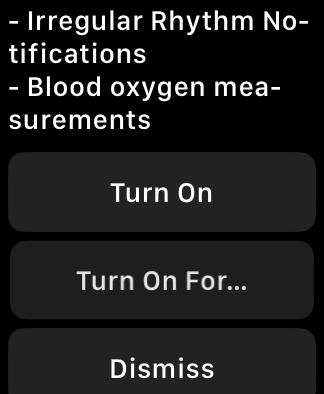 Select the period to turn this feature on. You can select 1-3 days maximum fo this feature.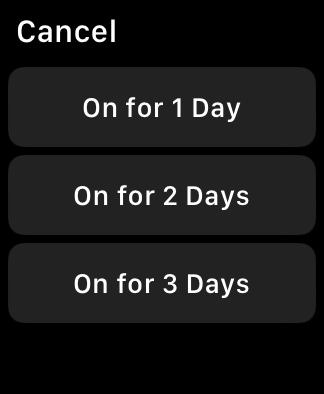 After the Low Power Mode is turned on, some features will be disabled as mentioned in the earlier section. To re-enable them back, you need to turn off the Low Power Mode manually.
How to Turn Off Low Power Mode
Once you are ready to connect the Apple Watch to a charger, you can turn off Low Power Mode to bring it back to normal.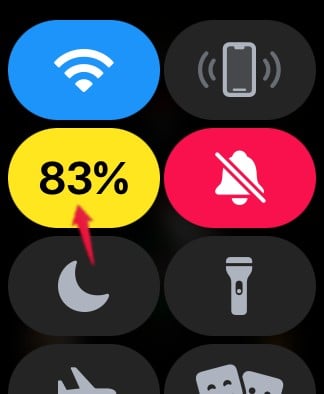 Go to Control Center by swiping up on the watch face. Next, tap battery percentage and toggle the Low Power Mode to left or off. That's it. Now, you can use your Apple Watch the way you are using it.
Which Devices Support Low Power Mode
According to Apple, Low Power Mode will be available on Apple Watch Series 4 and later running watchOS9. Therefore, it will work on the following models: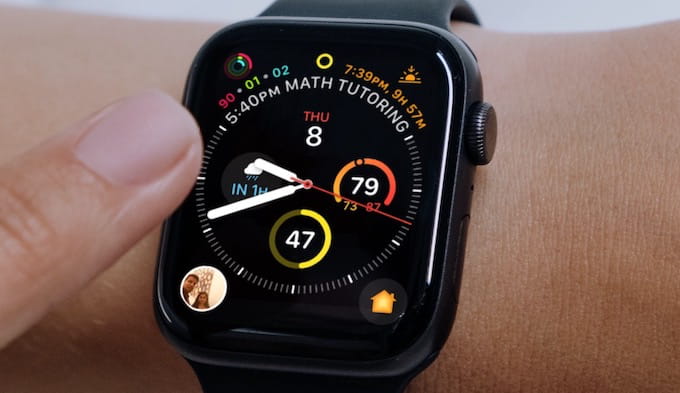 Apple Watch Ultra
Apple Watch Series 8
Apple Watch SE
Apple Watch Series 7
Apple Watch Series 6
Apple Watch Series 5
Apple Watch Series 4
How Does Low Power Mode Works
In general, the battery in an Apple Watch will last for up to 18 hours in a single charge. In case you don't have access to the charger for a day or two, you can save battery by using the Low Power mode.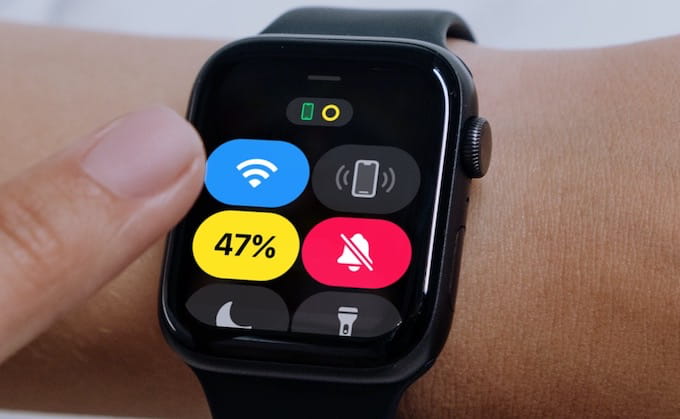 According to Apple, this feature will give you 36 hours of battery life on a full charge, once you enable Low Power Mode on your Apple Watch. Though Low Power Mode doesn't affect the core funcions of Apple Watch like activity tracking and fall detection, it has some limitations. Like, it will temporarily disable features like auto workout detection, Always-On display to provide maximum battery life. Plus, the incoming notifications will be delayed as well.
Features Disabled on Low Power Mode
The watch will function and get most of the features even in low power mode. However, the Apple Watch will turn off some of the functions to preserve the battery for long life.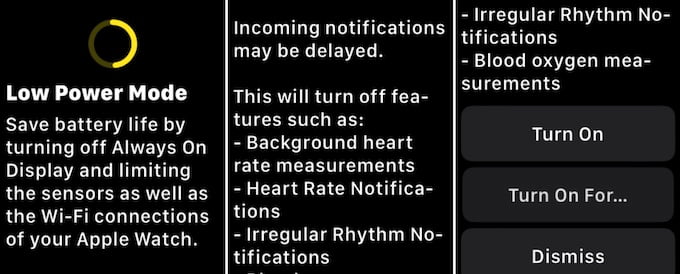 You will lose the Always-On display, and Apple Watch will turn off the Wifi. Here are the features Apple Watch Turn -off in Low Power Mode:
Always on Display
Wifi Connections
Background heart rate measurements
Heart Rate Notifications
Irregular Rhythm Notifications
Irregular Rhythm Notifications
Blood oxygen measurements
Power Reserve Vs Low Power Mode
Power Reserve Mode in Apple watch is entirely different from Low Power Mod, though both modes help to save battery. You cannot access the majority of the watch features in Power Reserve mode as your iPhone and watch won't communicate in that mode.
However, Low Power Mode allows you to use the basic functions of Apple Watch in addition to saving power. It will work very similar to the Low Power Mode available on iPhone,iPad or Mac.