Now you can use your smartphone efficiently to avoid your mobile phone "bill shock". With the introduction of the smartphone world, VoIP has progressed a lot and the smartphone users now have many ways to make free calls. You can utilize the some free call apps with your Android phone.
Here, we have handpicked 6 Android apps and tested all those and used them for a while.We are sharing them here now to make your life easy.
None of them are going to eat your minutes or your monthly limit. Most of these are independent applications using your WiFi/3G/4G network to make calls.
Google Hangout Dialer
Google hang out integrates with Google Voice number and now you can turn on this dial service and start calling using the app Google Hangout Dialer from Google play. This is one of the best apps from Google for Android users to make free calls anywhere in the world from their phone.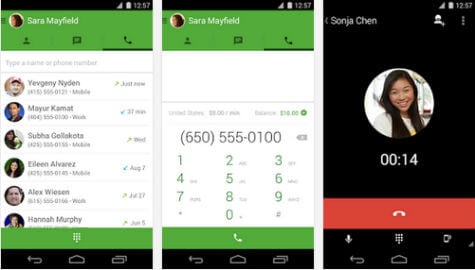 After installation, you can access all phone calling features directly from Hangouts or use Hangouts Dialer for a shortcut to the dialer screen in Hangouts. This app offers you free calls to US, Canada, and other Hangouts users.
Download from Google PlayStore
Also read: Best Phone Dialer Apps for Android and iOS
WhatsApp
WhatsApp is one of the best messaging apps that support text, audio and video texting between mobile platforms. This app supports almost all of the mobile platforms like iPhone, Android, Windows Phone, Blackberry, Nokia, and Symbian.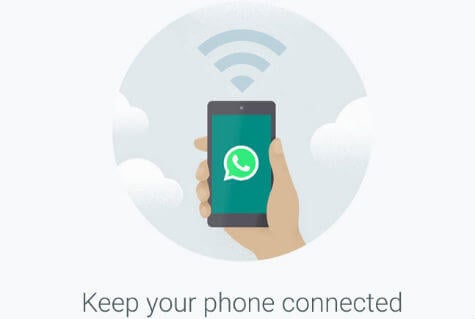 In addition to the easy user interface, this app packed with nice features for mobile users like message delivery status information, option to control data usage for the mobile phone etc.
Download from Google PlayStore
Viber
Viber lets everyone in the world connect, freely. You can use Viber users call, text, send photos and locations with each other worldwide for free. Viber is completely free with no advertising. Viber's cutting edge technology ensures HD sound quality that is much better than GSM or a regular phone call.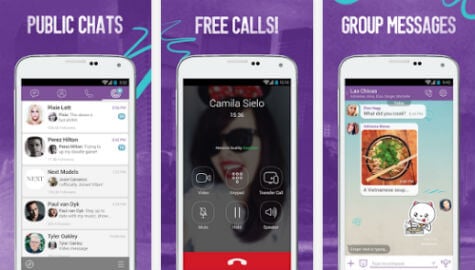 Viber and all features are completely free, with no subscriptions or purchases. You can call and text other users, on any network, as much as you want. All you need is a 3G or Wi-Fi Internet connection, and friends who get Viber too. Viber runs in the background without draining your battery, so you always receive incoming calls and message notification.
Download from Google Play Store
Also read: Best Call Recorder Apps for Android Phone
Talkatone
Unlimited free calls, texts and picture sharing to Facebook and Google friends, or any phone number in US/Canada. You can Login with Facebook or Google account to call and chat with friends anywhere in the world, even when you are on a plane.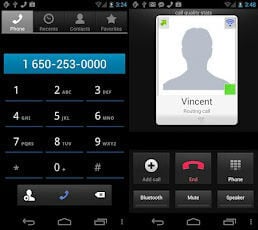 Configure your Google Voice℠ to have free calls and SMS to regular phone numbers in North America. You can share pictures with friends with Talkatone.
Download from Google Play Store
Tango
Tango is the app that lets you make free video calls, phone calls, and send free video messages. This will allow making free group video messaging. You can now record and share personal videos with anyone in your contacts list.

You can send & receive free video messages, group video messaging and can share with multiple people at once.
Download from Google Play Store
Scydo
You can make free Android calls and iPhone calls to other Scydo users. You can use the Scydo App worldwide to make free Android calls and free iPhone calls as long as your friends and family have also installed the scydo application.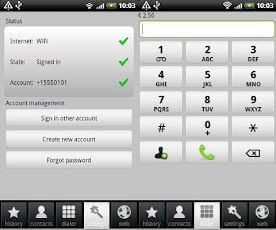 Scydo offers straight peer-to-peer calls, so any calls to Scydo contacts by using their VoIP-out service will be free. No hassle with usernames and emails; your friends' phone number is all you need to use Scydo. You don't want to use your additional buddy lists to make calls. Just use your regular contact list to select your Scydo contacts.
Download from Scydo Website
Install one of these apps into your Android phone or tablet that let you make free calls to your friends and family to their smartphone.