Looking at how technology is advancing as well as how the internet is becoming an integral part of our lives, it's only fair that you should also adapt to such changes that are beneficial. The days when you pay hard cold cash are slowly ending. Thanks to the internet and smartphones, you can easily use various smartphone apps to send and receive money.
Here are the best smartphone apps that you can use to send and receive money to anyone over the internet.
PayPal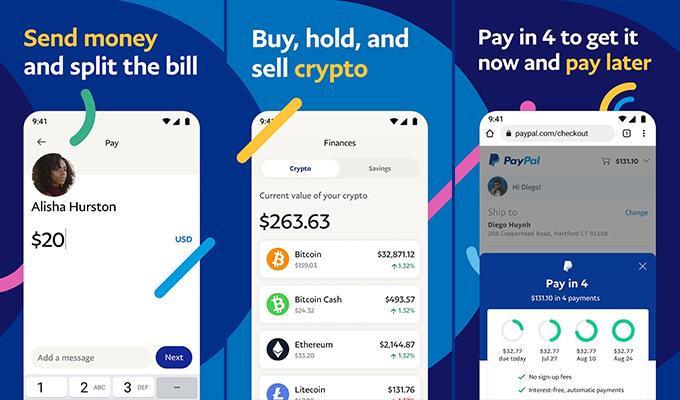 PayPal is one of the oldest online services that you can use to send and receive money easily over the internet. The app can also be used to make cashless payments in a good number of brick-and-mortar stores. The app is simple and easy to use, plus it is internationally accepted, so you can make international payments to anyone by just using the Paypal app.
Pros:
Good Customer Support
Multi-Platform Support
Transactions Are Processed Securely
Cons:
Cannot Split Bill Payments
Buyer Protection
Key Features: Easy To Use | Accepted Internationally | Good Security | Perfect For Cashless Transactions
Download PayPal: Android | iPhone
20 Best Money-Making Apps for Android and iPhone
Apple Pay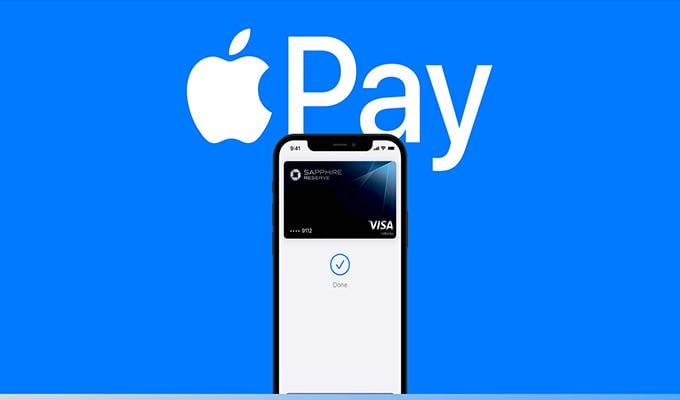 Apple Pay is a mobile payment service that lets you pay with your iPhone, Watch, iPad, or Mac. It's accepted at millions of stores and online retailers. You can easily add any credit and debit card from any bank. Apple Pay has always been the first to support cards from all banks. However, you need to note that this platform works only with Apple Pay users.
Pros:
Very Secure
Single Token System
Easily manage App Subscriptions, Movie Tickets, and Gift Cards
Comes Bakes into iOS
Tap to Pay NFC Options
Cons:
Support Only For Apple Devices
The setup Can Be Complex
Key Features: Secure Payments | Tap To Pay | Supports All Apple Devices | Supports All Bank Cards | Available Universal
Use: Apple Pay
Google Pay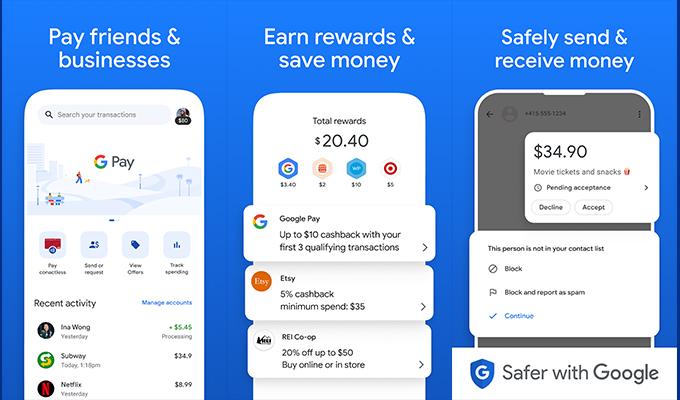 Google Pay is another great app that you can use to send and receive money to any device that has support for Google Pay. You can use the app to pay for things in your stores or even on online websites. The app lets you pay directly to the bank account. Phone number or even a store's QR code. Google Pay also has support for tap and pay.
Pros:
Pay With NPC
Works on Android and iOS
Loyalty Programs
Cons:
Buyer Protection Like PayPal Unavailable
Requires You To Sign In With Google Account
Server Issues Are Common
Key Features: Easy To Use Payments App | Works On All Devices | Uses Virtual Card Numbers For Security Purposes | Has Numerous Gift Card Options
Download Google Pay Android | iPhone
7 Best Shopping Apps that Earn Money for You.
Venmo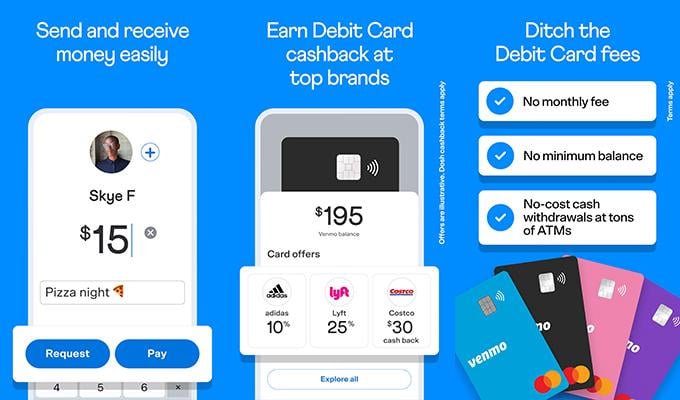 Venmo is a mobile payment service that allows users to send and receive money quickly and easily. It is a peer-to-peer payment app that allows users to send and receive money with friends and family. Venmo is a convenient way to split bills, pay for shared expenses, and send gifts. Venmo has gained a lot of popularity and is quickly overtaking payment services like Google Pay and Apple Pay.
Pros:
Quick Cash Transfers
Works Well With Services That Accept PayPal
Split Payments Easily
Cons:
No International Payment options
Buyer Protections Unavailable
Can be Missused By Scammers
Key Features: Quickly Transfer Cash Between Family and Friends | Pay Using Venmo Username | Use emojis In Payments Chat
Download Venmo: Android | iPhone
Zelle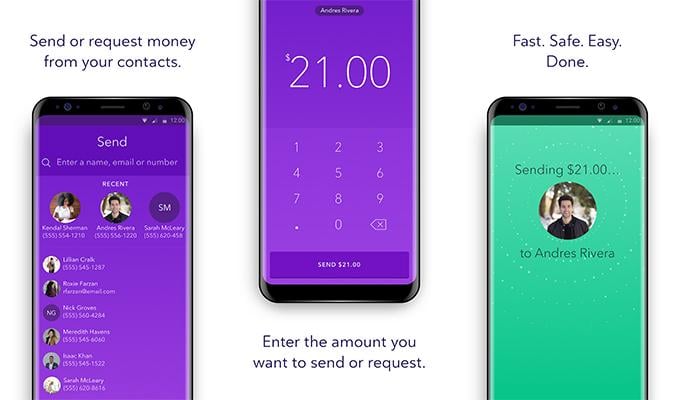 Zelle is a great online payment service similar to Venmo. You can use it to transfer money quickly and safely. Bexy of all, Zelle has functionality in a number of bank apps. Hence, you don't always need to install the Zelle app if your bank app has Zelle support. The transfers occur on the same day and have zero fees for sending or receiving money via Zelle.
Pros:
Transfers Direct To Bank Account
Easy To Setup
Has High Payment Limits
Cons:
No International Payment options
No Instore Payment Options
Misses out oN Gift Cards
Key Features: Quick Money Transfers | No Fees | Supported By many banks | Direct Payments | Works Without Installing Zelle App
Download Zelle: Android | iPhone
Cash App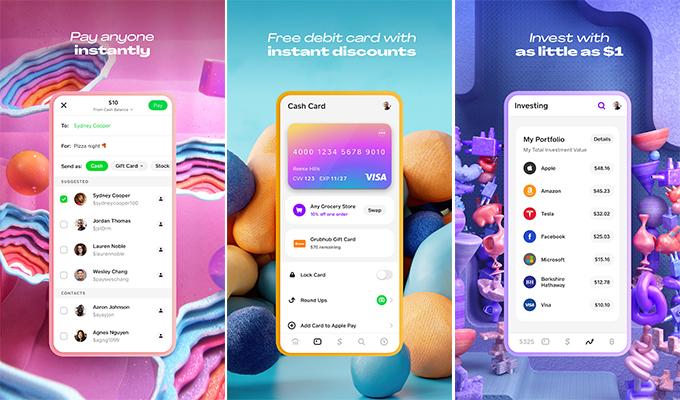 Cash App is a free peer-to-peer payment app that lets you send, receive, and request money. Cas App also has a large user base similar to Venmo. Users can easily pay each other via Cash App by just entering the $Cashtag. The $Cashatg is a unique identifier that can be created by the user when registering their account on Cash App.
Pros:
Quick Bank Transfers
Purchase Bitcoins and Stiocks Easily
Easy To Use Tax Tools
Cons:
No International Payment options
Necessary To Be verified To Remove Tight Transfer Limits
Key Features: Very Secure | Transfer Cash Using Cashtag | Easily File Taxes With Cash App taxes | Supports Android and iPhone
Download Cash App: Android | iPhone
Samsung Pay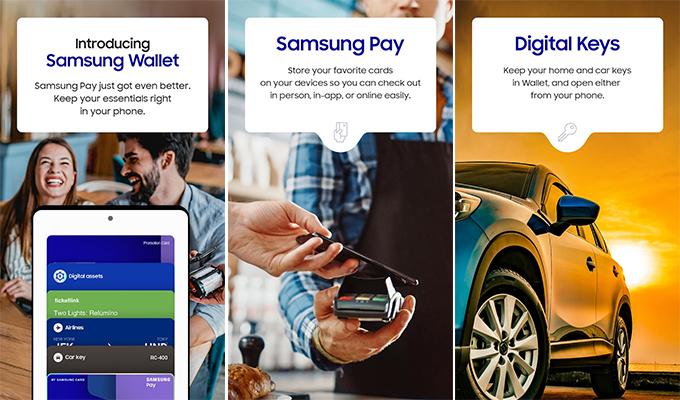 Just like how Apple Pay is limited to Apple devices, the same can be said about Samsung Pay. Samsung Pay is a great and secure platform that lets you easily make virtual payments. Many stores accept Samsung Pay, so you can easily tap your phone, and the transaction has been completed. If you have many Samsung devices and are friends with Samsung smartphones, it's the best way to transfer money safely and quickly.
Pros:
Quick Setup
Works With Samsung Smartwatch
Supported In many Countries
Cons:
Requires Samsung Account To Use Samsung Pay
Limited To Samsung Devices Only
Key Features: Secure Transfers | Tap and Go Payment Feature | Easily Add Credit Cards | Earn Samsung Reward Points
Download: Samsung Pay
These are the best online payment apps that you can easily use to send and receive money easily via the internet. If you are new to contactless payments and wondering which payment apps are good for you, choosing Cash App and Venmo is sensible. If you do plan to make international payments, having a Paypal account is always a good idea.