There's no doubt today that Chrome OS is great for what it does. But for all its worth, Chrome OS is tied to your Google account. So with all the Google-ness, you also have Google's tracking. That's a good reason to want Chrome OS alternatives.
If you are an avid Linux user and want to upgrade your old laptop with something similar, but as light as a Chrome OS, here are the best Chrome OS alternatives for you.
Best Chrome OS Alternatives
There are some well-known alternatives to Chrome OS, such as Chrome OS Flex. However, since privacy is one of the important factors, we also listed some from the Linux Distros as well.
Chromium OS
Chromium, for those unaware, is the open-source browser on which Google Chrome is based. Just like Google builds the software for their Pixel phones on top of AOSP (Android Open Source Project), they build Google Chrome on top of Chromium. The open-source Chromium is still maintained by Google, but it does not have any proprietary Google services or technologies built in.
Chromium OS, similarly, is the open-source foundation on top of which Chrome OS is built. While you have to buy a Chrome OS device to get Chrome OS, Chromium OS is available online for free. Since it's a de-Googled version of Chrome OS, it's even more lightweight than Chrome OS itself. That also means it lacks many of the popular Chrome OS features as well such as Android apps, Linux apps, etc.
Key Features: Lightweight | No tracking | Chrome Web Store | Fork: Gentoo
Download: Chromium OS (Free, Open-Source)
Related: 12 Best Student Laptops for College and School Students in 2022
Nayu OS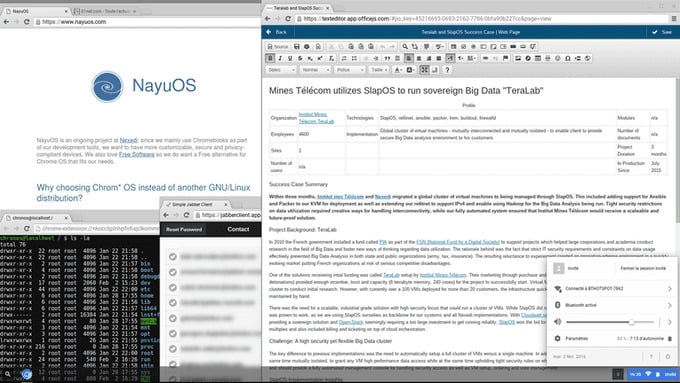 Nayu OS is built on top of the open-source Chromium project. It aims to bring a more customizable, secure, and privacy-compliant Chromium OS to more devices. Chromium OS might be available for free, but it isn't the most convenient to download and install. It also lacks hardware support in many cases.
Nayu OS is also made more developer-friendly by providing various tools for developers. It has all the benefits of Chromium OS in addition to the developer-friendly improvements added by the Nayu OS team. The Chrome OS alternative even has its own package manager.
Key Features: Lightweight | Preinstalled Git and npm | ipv6 support | Google login not required | Fork: Chromium OS
Download: Nayu OS (Free)
Chrome OS Flex (Previously CloudReady)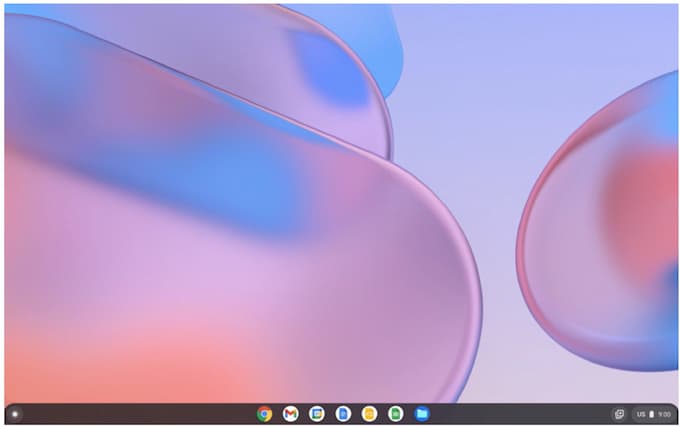 CloudReady is another Chromium OS fork developed by Neverware. Now, the CliudReady is available from Google itself under the name Chrome OS Flex. Unlike NayuOS, Chrome OS Flex targets more mainstream users, especially students, teachers, and enterprise markets. This is a true Chrome OS alternative with most features integrated.
It even has many Chrome OS features, including support for Linux apps. CloudReady, however, does not support Android apps or any other proprietary Google technologies, unlike the original Chrome OS. Still, the Flex is a good option if you want to upgrade your old laptop and speed it up.
Key Features: Lightweight | Home, Education & Enterprise editions | Professional Support | Linux apps | Fork: Chromium OS
Download: Chrome OS Flex (Free)
Related: These Are the Best Linux Distros in 2022 for Everyone
FydeOS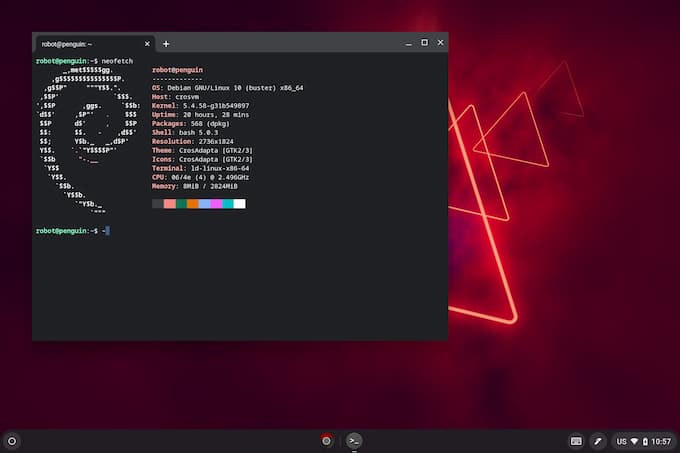 If you're looking for a lightweight OS, there are plenty of options on this list. But if you want the best Chrome OS alternative, there's nothing better than FydeOS. It's the most feature-packed Chrome OS alternative, based on Chromium OS. Not only does it have support for Linux apps, but it also supports Android apps as well as the Google Play Store.
Many users raised privacy concerns about FydeOS, although it is still open source. That means the source code is available online for anyone to review. That should inspire some confidence.
Key Features: Lightweight | Linux apps | Android Apps | Optional Google sync | Fork: Chromium OS
Download: FydeOS (Free, Premium)
Solus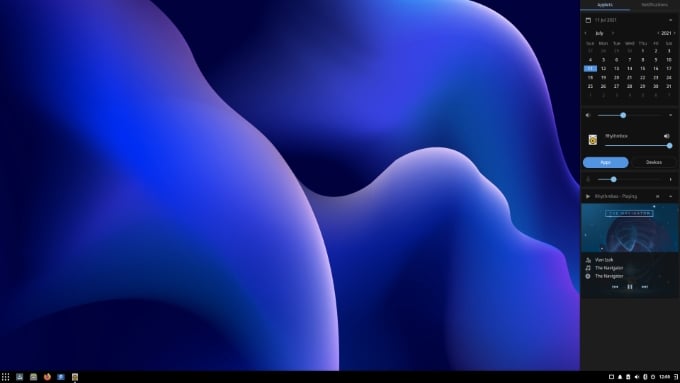 If you're familiar with Linux desktop environments, you may be familiar with Budgie. Budgie is one of the newer DEs for Linux that has become of the favorites of the Linux community. Budgie, in fact, is a product of the Solus project. It was developed for Solus, which was originally called Evolve OS.
Solus is one of the most polished Linux alternatives to Chrome OS. With the Budgie desktop, you get the familiarity of the Chrome OS desktop with the goodness of Linux underneath. Since budgie is based on GNOME, you also get all the goodness that comes with the GNOME desktop. Although, Solus does offer a GNOME version as well.
Key Features: Light Weight | Budgie Desktop | Beginner Friendly
Download: Solus (Free)
Related: How to Install Linux and Run Linux Apps on Chromebook
Gallium OS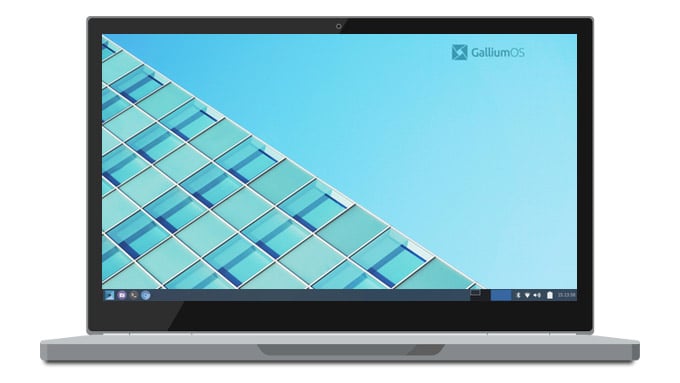 Gallium OS is a popular Chrome OS alternative that is also based on Linux. Unlike most Linux distributions, Gallium OS ships with Chromium as the default browser. This allows you to have all the Chrome features and extensions, but with an open-source browser that doesn't track you.
Gallium OS is built-on top of Xubuntu which is Ubuntu with the light-weight XFCE desktop. Gallium OS has built-in Chrome OS drivers, which lets you use Chrome OS touchpad gestures. It is optimized for better boot times and better battery life. As a result, it is also lightweight. If that sounds like Chrome OS, that's because it is.
Key Features: Lightweight | Great performance | Xfce Desktop | Chromium | Designed as Chrome OS alternative
Download: Gallium OS (Free)
Ubuntu Web
Ubuntu Web is one of the latest entries in the Chrome OS alternatives section of Linux distributions. Ubuntu Web also happens to be one of the truest alternatives to Chrome OS. Ubuntu Web offers privacy-focused alternatives to not only the Chrome OS desktop but also other Google's cloud services.
If you're looking for a true Linux-based Chrome OS alternative, Ubuntu Web should be on your list. Oh, and it can run Android apps.
Key Features: Free and open-source online services | Android apps | GNOME desktop
Download: Ubuntu Web (Free)
Related: How to Make Linux Look Like Windows 11
Void Linux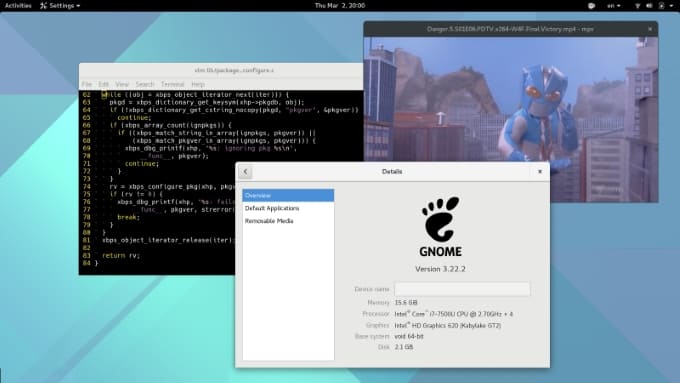 There are many Linux distributions out there that are based on other distributions. Ubuntu itself is based on Debian. Void Linux, a lightweight Chrome OS alternative, is an original Linux distro written from scratch. Void Linux is available with many versions with different desktop environments.
Void Linux is lightweight, and that's an understatement. In fact, the OS only requires 96 MB of RAM for installation. The distro ships with its own package manager as well.
Key Features: Lightweight | Variety of Desktop Environments
Download: Void Linux (Free)
Peppermint OS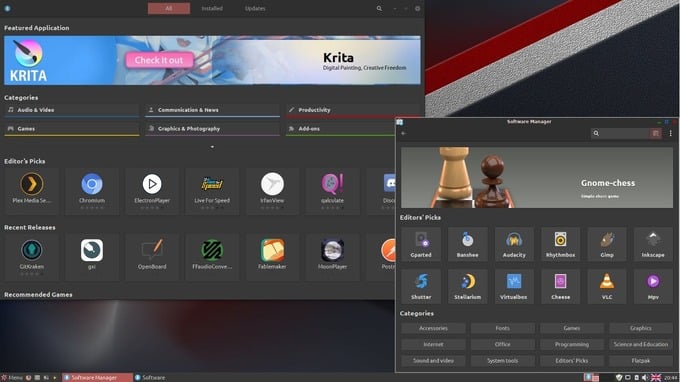 Peppermint OS is one of the nearest Chrome OS alternatives based on Linux. It is usually not touted as a Chrome OS alternative due to the fact that it's not designed as such. However, just one app on Peppermint makes it a Chrome OS alternative. That app is called ICE, and it allows you to turn any website into a web app.
That's easy to do with Chrome, you might think. But Ice, also allows web apps to integrate with the desktop like a native app. Such web apps can then use system tools such as showing you a download notification, changing the app icon, or opening files with the app directly from the desktop. Apart from being excellent for running web apps, Peppermint OS is one of the most lightweight Linux distributions around.
Key Features: Lightweight | Web app integration | Lubuntu desktop
Download: Peppermint OS (Free)
Related: 10 Best Lightweight Linux Distros to Revive Old Computer
If you're looking for a Chrome OS-like experience but don't want to give up your privacy to Google, Linux is a good alternative. As it stands, Linux actually has more support when it comes to third-party apps compared to Chrome OS. Of course, you can do everything you can do on Chrome OS and more.
Unlike Windows or macOS, the above-mentioned Chrome OS alternatives are lightweight, like Chrome OS. If your computer can't even run something like Ubuntu, there are even more lightweight options available based on both Chromium OS and Linux.