If you've just stumbled upon the world of Linux, you're probably a bit confused about some things. Yes, Linux is not one OS, but there are many Linux-based operating systems. And that makes it difficult to decide which one to install? People often wonder, which is the best Linux distro?
Since Linux is free and open-source, there are tons of PC Operating Systems based on it. Let's see some of the best Linux distros you must try out in 2022.
Best Linux Distros for You in 2022
Now you know why there are so many Linux distros, but which is the best Linux distro? The answer that is, it depends. If you've ever bought a car, or an Android phone with some research, you know how there's not a single answer to "what's the best one?"
Different people have different requirements, and there are different Linux distributions that cater to those requirements. Here are the best Linux distros in 2022 for you. Before going through our list, you might want to see how you can run a Linux distro on any desktop or laptop. You can also get Windows Subsystem for Linux on your PC if you do not want to leave Windows but find the need to try out the Linux command line a bit.
Ubuntu – Most Popular Linux Distribution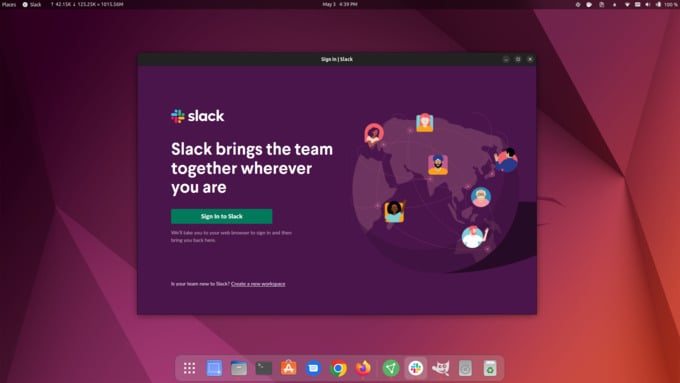 It's likely that when you first heard of Linux, Ubuntu was one of the very first names thrown your way, if not the first name. Developed by Canonical, Ubuntu is definitely the most popular Linux distro. It's also the most popular Linux distro for PC manufacturers, who ship computers with Ubuntu pre-installed.
Ubuntu itself is based on Debian, which is another Linux distro. But, there are so many other Linux distros that are in turn based on Ubuntu. As a result, the ecosystem is fairly big and so is the community. Apart from all the software features, it also offers this advantage. If you ever run into any problems, finding answers online is much easier.
Many even claim Ubuntu to be the best distro for beginners for this reason. Also, you can get and install most of the desktop apps including Google Drive, Slack, and more.
Download: Ubuntu (Free)
Related: 4 Best Ways You Can Install Any Apps and Software on Ubuntu
Linux Mint – Best Linux Distro for Beginners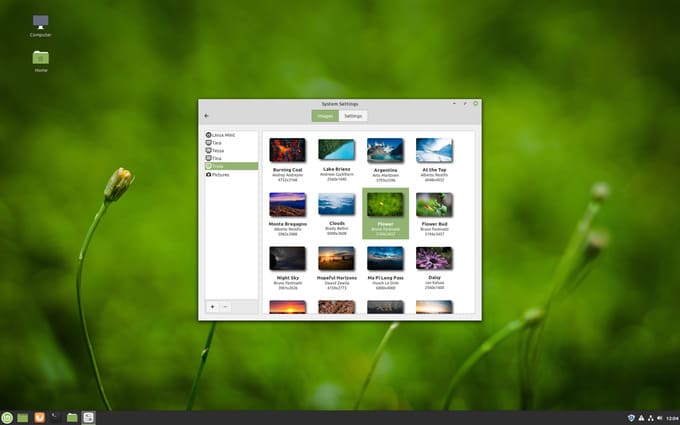 When it comes to Linux distros for beginners, Linux Mint is perhaps the biggest competitor for Ubuntu. It enjoys a similar large community for support, which is no surprise. Linux Mint is based on Ubuntu, after all. The distinguishing feature is the use of the Cinnamon desktop environment. The interface is more familiar to PC users coming from Windows.
The Cinnamon desktop environment is also a better performer than Ubuntu's GNOME, especially on lower-end hardware. Tools to customize your experience are also built-in, unlike Ubuntu and the GNOME desktop, in this Linux distro. Some built-in apps are also better on Linux Mint in comparison, in terms of performance and features.
Linux Mint is definitely the best Linux distro for someone who has been using Windows and is new to Linux.
Download: Linux Mint (Free)
Zorin OS – Most Balanced Distro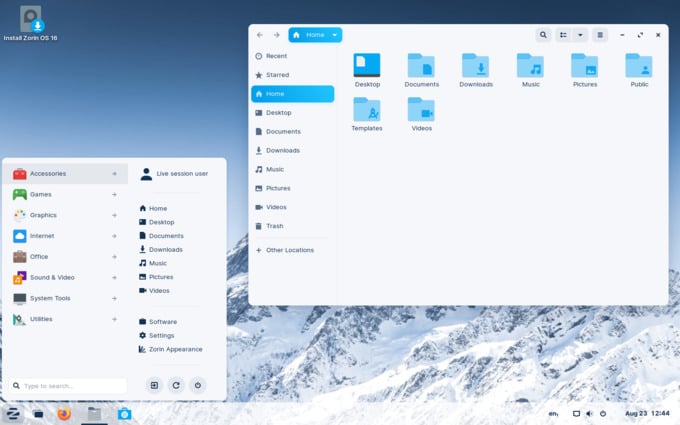 Zorin OS is another distro based on Ubuntu but make no mistake. This isn't yet another Ubuntu-based Linux distro. If you thought it would be fun to have the aesthetics of the GNOME desktop with the performance, familiarity, and customizability of Cinnamon, Zorin OS has got you.
Zorin uses a custom desktop environment that's exclusive to it. It's one of the most beautiful and elegant-looking Linux distros you can get. There are built-in layout features that can turn your desktop into whatever you like. By default, the desktop interface is similar to Windows. You do get the option to turn it into a macOS or even Ubuntu-inspired setup.
One of the most polished and aesthetic Linux distros, Zorin OS is great for beginners who value aesthetics and customizability along with the reliability of Ubuntu.
Download: Zorin OS (Free)
Related: How to Install WhatsApp for Linux on Ubuntu and Linux Computers
Elementary OS – Most Stable Linux Distro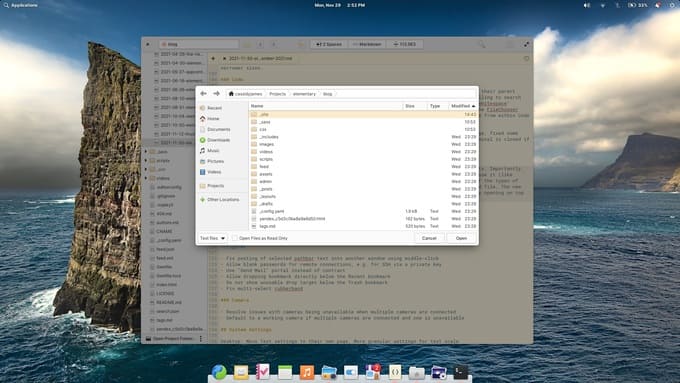 Continuing the streak of Ubuntu-based distros, we have Elementary OS. The Elementary OS, specifically, is based on Ubuntu LTS (long-term support) releases. The LTS builds are generally more stable and are supported for longer. As such, they don't see any radical new features unless they've been tested out thoroughly.
Elementary OS itself is one of the most polished experiences on Linux. The desktop interface resembles macOS but is more minimal in its approach. The devs are very picky about the features they will include. This distro has a clear vision and design philosophy, which may not be for everyone.
That said, it is still one of the few distros that are recommended for beginners. Especially if you're coming from macOS and enjoy the Mac-like dock experience, the elementary OS may be a great choice for you. You might find the lacking of minimize button on Elementary OS, but it is easy to get with a workaround.
Download: elementary OS (Free)
Pop!_OS – Best Linux Distro for Gaming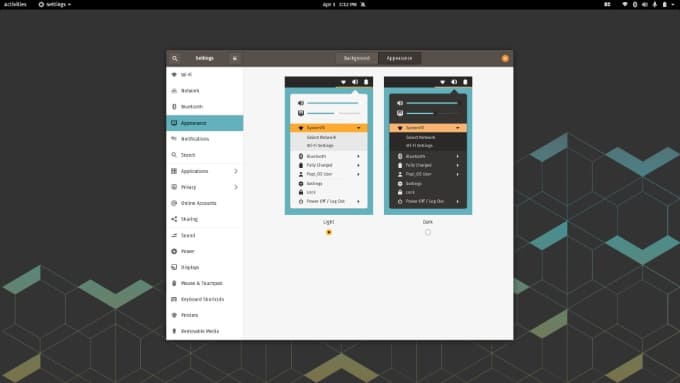 System 76, which is a hardware vendor, develops and maintains Pop!_OS for the laptops they sell. But the OS is also available to download and use for free on any PC or laptop. Pop!_OS is also based on Ubuntu LTS releases, but is geared more towards gamers.
This name regularly pops up in many lists of the best Linux distros for gamers. While there are several distros geared towards gaming, none are as ready as Pop!_OS. It ships with all necessary tools for gaming built-in. The developers even ensure that hybrid graphics work flawlessly. That isn't something that can be said about most Linux distros.
It uses the GNOME desktop environment but has its own interface built on top of it, called the Pop shell. The developers are also looking forward to releasing their own desktop environment for Pop!_OS very soon.
Download: Pop!_OS (Free)
Related: It Is Now Possible to Get Safari for Windows and Linux; See How
Puppy Linux – Best Lightweight Linux Distro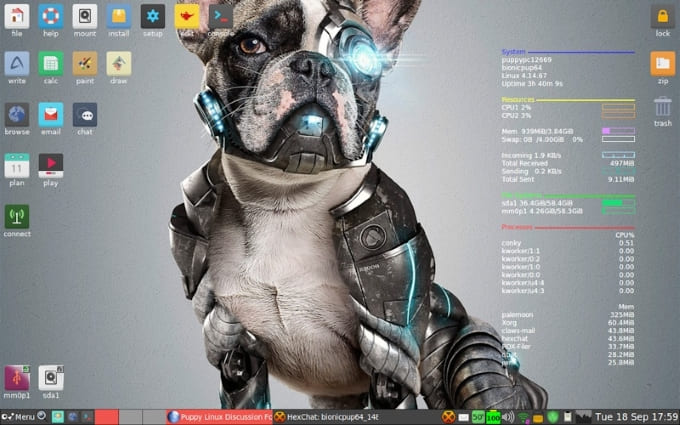 Linux-based operating systems are generally very lightweight, especially compared to the competition out there. But, there are some Linux distros that take things even further by specifically targeting a lower footprint. Puppy Linux is one of the most lightweight Linux distros that also happens to be one of the best.
Puppy Linux is, in fact, a family of distros, with each using a different distro as the base. For example, there's a version based on Ubuntu as well as another based on Slackware. Despite the minuscule size, Puppy Linux comes in packing with a ton of pre-installed apps. These apps cover pretty much everything you do on your desktop. Whether you'll stick with them, in the long run, is a different issue.
If you have an old laptop or PC, and it can't run anything else, it will probably work just fine with Puppy Linux.
Download: Puppy Linux (Free)
Manjaro – Best Arch Based Distro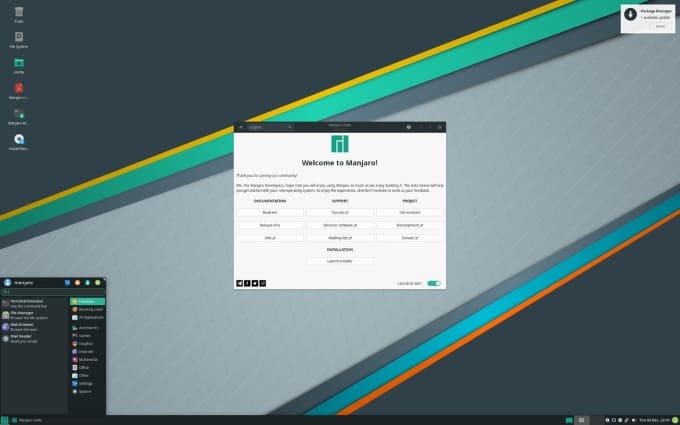 Manjaro, for a change, is based on the fan-favorite Arch Linux instead of Ubuntu. Arch Linux is a favorite of those that like to build their own OS almost from scratch. But not everyone can do that or wants to do that. If you want to enjoy the Arch Linux experience without having to build everything up from scratch, you can't go wrong with Manjaro.
With Manjaro, you get all the versatility of Arch Linux but in an easier-to-use package. Manjaro lets you choose your preferred desktop environment while downloading. Most prefer it with the KDE Plasma desktop. If you haven't heard, there's nothing like the KDE Plasma desktop anywhere on any platform. It's the most customizable desktop environment.
But this isn't an article on the best Linux desktop environments, so we'll try not to talk too much about it.
Download: Manjaro (Free)
Related: How to Fix Linux Clock Showing Different Time than Windows In Dual Boot
Fedora – Best for Intermediate Users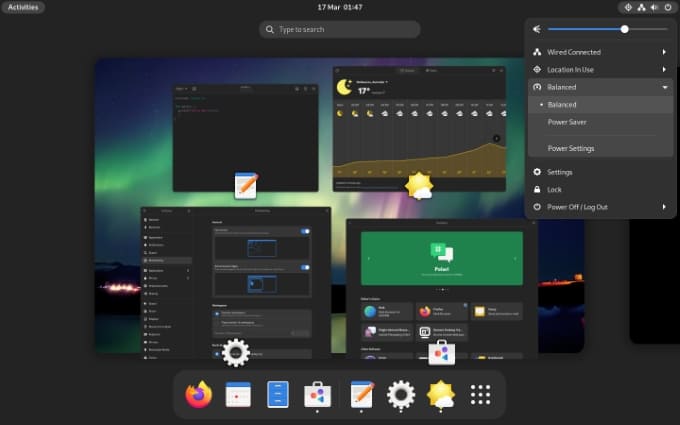 If you're someone who is only not afraid but also a regular user of the command-line interface, but you also don't feel like an expert, this might just be the distro you prefer. Fedora has a decent learning curve, but it's not too steep. It's also available for servers.
Out of the box, it ships with the GNOME desktop. But, as always on Linux, you do have the option to use an alternative DE. While there is a learning curve involved, Fedora is user-friendly throughout all of that, unlike Arch Linux.
Whether you're looking for a fairly advanced distro that's snappy or just a distro for your server, Fedora is a top choice.
Download: Fedora (Fedora)
Arch Linux – Best Linux Distro for Advanced Users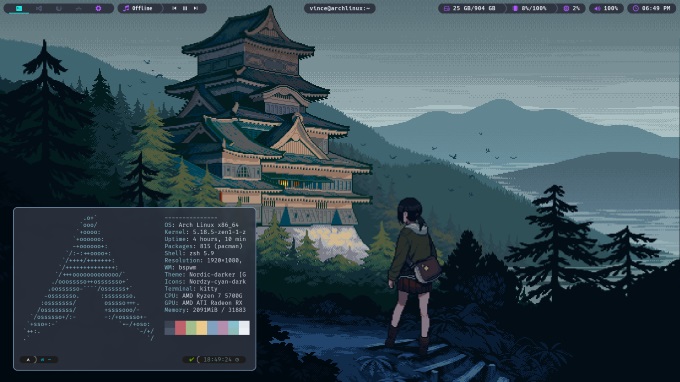 If you've been to any Linux-related Subreddits, you probably know the meme. So many people seemingly "use Arch btw." While the real number is probably not as high as the number of Ubuntu users, Arch is still a fairly popular distro in the community. And there's a good reason that people like bragging about it.
If you're using Arch Linux, you're not average Joe. Arch Linux is as bare-bones as it gets because the whole idea is that you get to build your own OS. You get to choose every little thing that goes into your OS. And for that, you need to have knowledge about those things. Naturally, Arch ships with a very steep learning curve.
The installation process is enough to scare most people away. It's all command and no GUI. But if you think you're up for the challenge and the privilege of being an Arch user, there's a huge and very active community online to help you out.
Download: Arch Linux (Free)
Related: 10 Best Linux Text Editors (Code Editors)
Honorable Mentions
If you thought these were all the Linux distros that are available, you couldn't be more wrong. This is not even close to being close. There are many more Linux distros that are decent competitors to each and every single name on this list.
For example,
If you like aesthetics and simplicity over everything else, Deepin is a very good choice.
Similarly, Solus Budgie or Bodhi Linux are great choices for a lightweight distro that is also more familiar and user-friendly.
If you love the KDE Plasma desktop, KDE Neon is where the action is at.
You can also try Kubuntu which is just Ubuntu but with all the KDE Plasma goodness.
Linux distros are always the most preferred choice by students, enthusiasts, and even some developers as they are more customizable and not resource-hungry. Hope you found the type of Linux distro that suits your usage from our list.