Memojis on iPhone is quite a thing, you can make it look like you and share it with your friends. You can send Memojis as stickers on WhatsApp and iMessage. Ever thought of getting the same on your other Apple devices? Your Apple Watch can now have its own Memoji, just like on iPhone. You can make it right from your Apple Watch.
We will see how you can create your own memoji using Apple Watch.
Content
Create Memoji Using Apple Watch
Apple adds its favorite memoji feature to the Apple Watch from the Series 6 onwards. If you are an Apple Watch Series 6 owner, you just got lucky. You can create and customize your own memoji face on Apple Watch itself.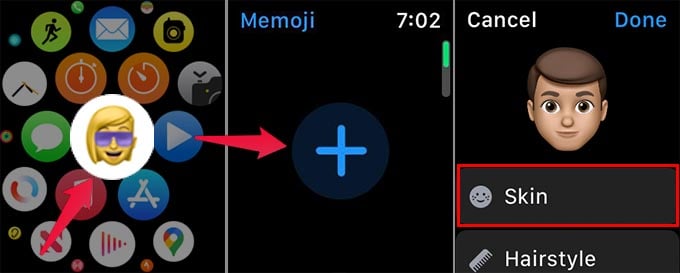 On your Apple Watch, open the Memoji app.
Tap Get Started, or, tap "+" button.
Select the facial characteristic.
Scroll digital crown to choose from the options.
Swipe and see each feature from the bottom.
Go back to make changes to other facial features.
Tap Done to save your memoji.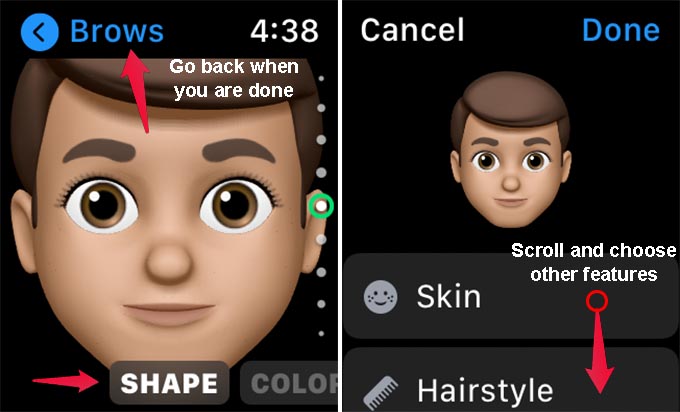 Once you create and save the memoji, you can use it on your Apple Watch. Interestingly, you can even make memoji as the watch face for your Apple Watch. To get different poses and expressions, tap on the memoji.
Edit Memoji on Apple Watch
Did you just change your hairstyle or getting a new pair of glasses? Well, it is fun to make the memoji look exactly like ourselves, right? In such cases, you can quickly edit a memoji from Apple Watch and change features.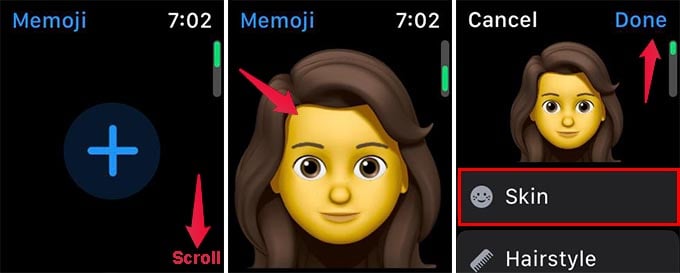 Open the Memoji app on your Apple Watch.
Scroll and tap a memoji you want to edit.
Choose the facial feature from the next screen.
Make changes to other features if you need.
Tap Done to save the edits to your memoji.
You can make multiple memojis on your Apple Watch, and edit each of them at once. Also, you can duplicate memojis to make a slightly different version of your memoji.
Related: How to Get Animoji or Memoji Stickers on WhatsApp for Android
Delete Memoji from Your Apple Watch
Just as creating new memojis, it is not a hefty task to delete memojis from Apple Watch. If you do want to remove an existing memoji from Apple Watch, follow the steps.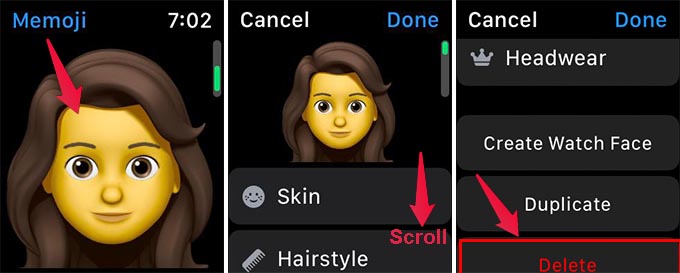 Open the Memoji app on Apple Watch.
Select the Memoji you want to edit.
Scroll down to the bottom.
Tap the Delete button.
Confirm to delete the memoji.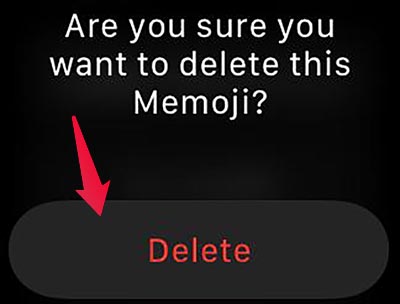 Deleting memoji from Apple Watch removes it from the watch face, iMessage stickers, etc. You can also create as much memojis as you want, whenever you want.
Memoji on Apple Watch is just as same as on your iPhone. You can make appropriate changes, add accessories, and save your customized memoji on your new Apple Watch easily.