No matter which device or app you are using, dark mode helps to reduce eye strain and save battery to an extent. Many apps, including Snapchat and WhatsApp, already have a dark mode on iPhone and Android. You can set Facebook dark mode on your phone or computer now.
You will learn how to enable dark mode on Facebook from all your devices, including iPhone, Android, and PC.
Enable Facebook Dark Mode on Android and iPhone
Facebook app on Android and iPhone gets the dark mode for all users. Make sure you have the latest update for the Facebook app. You can then go to the Facebook app and enable dark mode for Facebook.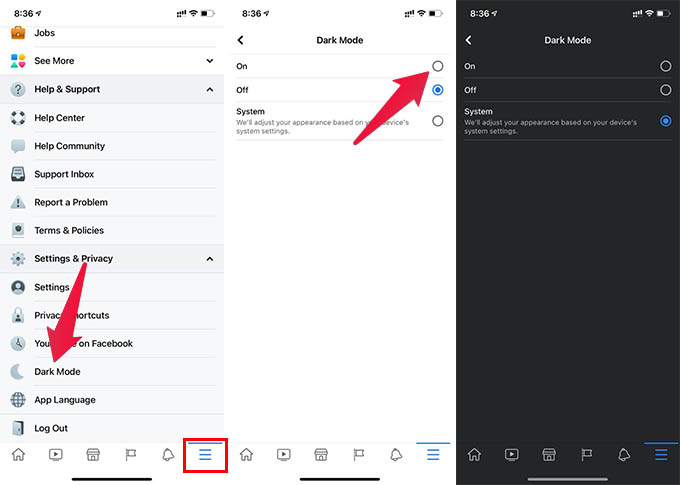 Open the Facebook app on Android or iPhone.
Go to the Menu tab from the navigation bar.
Scroll down and tap Settings & Privacy.
Open Dark Mode.
Choose the "On" option to enable Facebook dark mode.
Select "System" to set dark mode based on your phone settings.
If you choose "System", the Facebook app will be in dark mode if your Android or iPhone has system dark mode enabled and vice versa.
Related: How to Use Facebook Messenger Rooms – Detailed Guide
Get Facebook Night Mode in Web
Facebook web version now looks like the Facebook app on your phone. You get almost all the app features including the dark mode on the web. See how to enable dark mode on the Facebook web from your PC or Mac.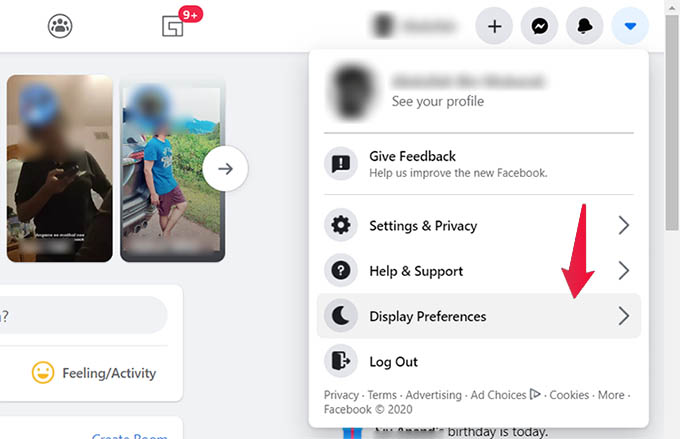 Open Facebook.com using any browser.
Click the down arrow button on the upper-right corner.
Click Display Preferences.
Choose "On" under Dark Mode.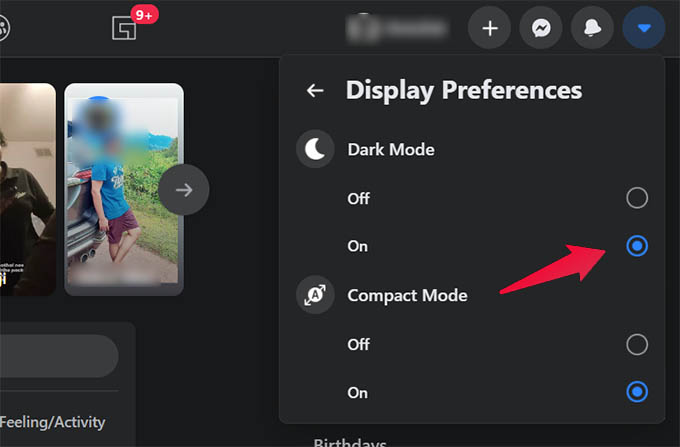 You can then see the Facebook website in a dark theme style. With the same method, you can also switch to light mode anytime.
Related: Complete Guide to Secure Android from Facebook Data Collection
Dark Mode on Facebook can help you scroll through the feed at ease without hurting your eyes. Apart from Facebook, you can also use WhatsApp, Instagram and many other apps with dark themes enabled. What do you think about the new Facebook's night mode?