Peacock TV is a video streaming platform launched by NBC Universal Studios. Since then, it has gained popularity and obtained more than 50 million subscribers. The good thing about Peacock TV is that it offers a Free plan that allows you to watch movies, sports, news, and more. Peacock TV supports a variety of devices including iOS, Android, Smart TVs, Roku, Firestick, and more.
In this post, let's see how to get Peacock TV on your Amazon Firestick.
Sign Up for Peacock TV Subscription
Before installing the Peacock TV on your Firestick, you need to create a free account on their website. Apart from the Free plan, Peacock TV also offers two paid plans Peacock Premium ($4.99 per month) and Peacock Premium Plus ($9.99 per month).
From any browser on your smartphone or PC, navigate to Peacock TV's official website. On the Home page, click Join now button located on the top right.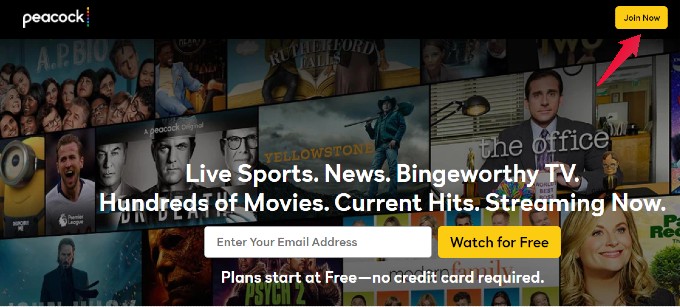 On the new page titled Create an account, fill in all the required fields like email address, password, first name, last name, birth year, and zip code.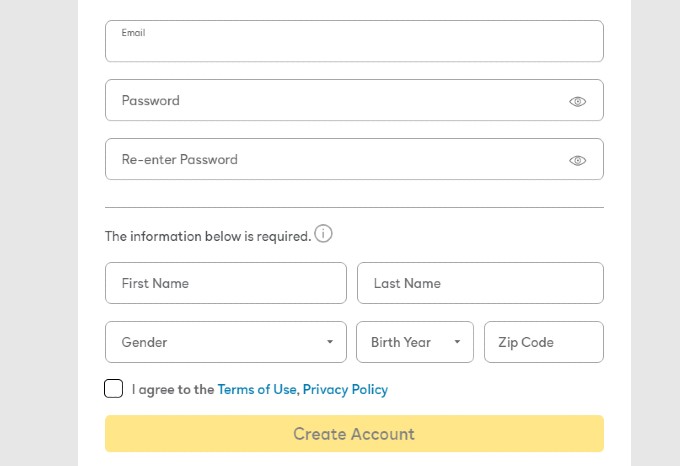 Once you complete providing all the required information, agree to the Terms and Privacy Policy by selecting the checkbox. Then, click the Create Account button.

That's it. You have successfully created your account on Peacock TV and you will be redirected to your Dashboard with a Welcome message as shown below.
Related: Firestick Automatically Playing Movies? How to Turn off AutoPlay in Fire TV
Download Peacock TV on Firestick
Recently, Amazon has added the official app for Peacock TV on its Amazon Appstore so that users don't need to go through the hassle of sideloading the app on their Fire TV anymore.
On your Fire TV home screen, click on the Find located next to the Home button. In the list of options displayed, click on Search.

In the new screen, start typing the keyword "Peacock". As you type, you will see options like Peacock TV, Peacock TV App displayed on your screen. Go ahead and select any one of them.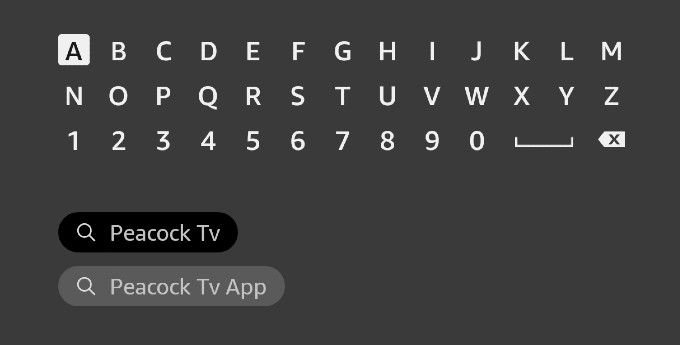 Now, you will see the Peacock TV app on your screen with the description and a Get button. Click on the Get button and follow the on-screen instructions to install the app on your Firestick.
Related: Fire TV Showing Ads Based on Your Searches? Turn Off Ad-Tracking in Firestick Now
After the installation gets completed, launch the app and sign in to your account by providing the email address and password. Now, you can watch your favorite movies, news, sports, and more on the bigger screen. Peacock TV is a good-to-have app for your Firestick as it provides instant access to hundreds of movies and TV shows free of cost.