Telegram is growing to become one of the most popular messaging apps. Following WhatsApp's privacy controversy, many are moving to Telegram. Telegram lets you join public groups and channels without any invite or limit. But when you join such public groups, you will be risking your privacy by letting others see your contact number.
Here is why and how you should hide your phone number in Telegram to keep your privacy.
Hide Phone Number in Telegram
Unlike WhatsApp, Telegram lets you search and find users with their username. If in any case your phone number visibility is set to "Everyone", whoever finds you on Telegram, even by search or fro, groups, will be able to see your number. That sounds scary, right? Well, don't worry. You can stop sharing your phone number and continue being anonymous on Telegram.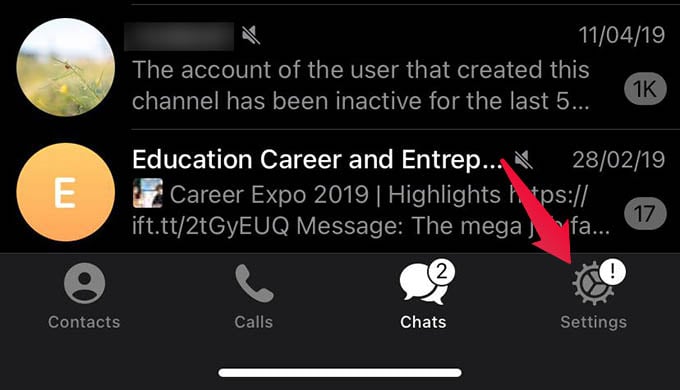 First, go to Settings from the Telegram app.
From the Settings window, tap the Privacy and Security option.
On the next screen, tap Phone Number under the PRIVACY title.
Set phone number visibility to My Contacts or Nobody for better privacy.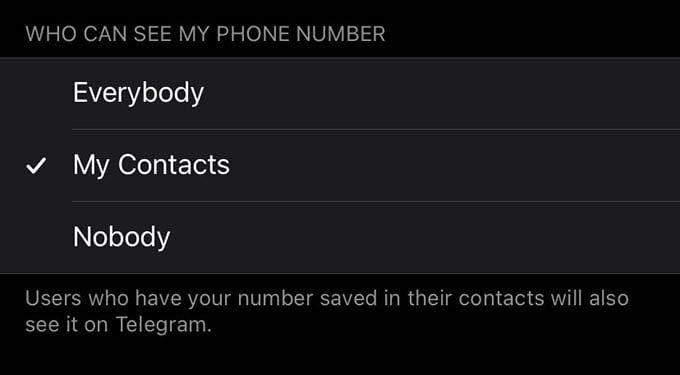 If you set the phone number to Everybody in Telegram, whoever saved your number will see you on Telegram. Also, others from the groups are a member can also find your phone number. When it is My Contacts, only people in your contact list can find you by phone number. Also, your identity will be hidden from any Telegram group or Telegram channel you joined.
While you hide your phone number in Telegram, there are options to add exceptions as well. You can choose contacts to never share your number with, and contacts you want to share your number with always. Such a privacy-focused feature makes Telegram a favorite app even for WhatsApp users.