Netflix is the God of streaming services. This is where it all began. Long before there was Amazon Prime and Hotstar, there was Netflix. A reliable source of entertainment that allowed us to pass time when we had nothing else to do. When we had no one beside us, we had Netflix. It has always been reliable, like a true friend that never leaves your side.
Like all friends, it has some secrets and you must pay attention, be persistent, and show patience before it will reveal them to you. Even though you have logged an eternity of hours on the platform, I am sure there are paths that you are yet to come across.
So, without further ado, here are some of the best, and most useful, Netflix tips and hacks for you.
Prevent Accidental Pauses with 'Screen Lock'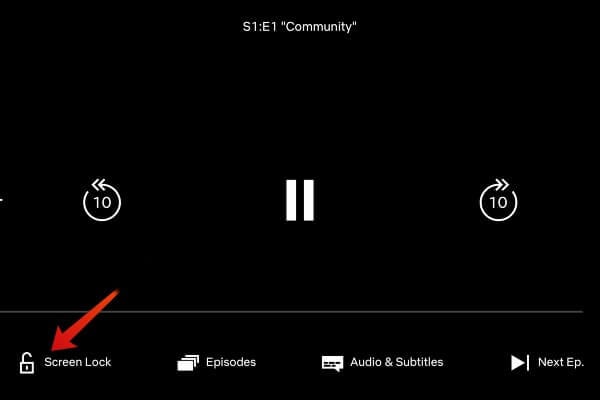 Netflix recently adds a feature called Screen Lock to prevent accidental taps on Netflix's screen and mess up your video streaming experience. This is a simple feature but useful when you play videos and shows on your mobile screen or Android tablet. This feature is rolled out for Android users at this time.
You can see the screen lock button on the bottom left of the screen while playing the video. Once you enable the screen lock while playing a video, it will disable the Play/Pause button on the screen. You have to tap on the Screen Lock button twice to bring back the Play/Pause button again.
How to Avoid Buffering on Netflix
You are watching John Wick tear down the house in a classy black suit when suddenly, everything stops. Why? Because it's buffering time. Nothing is more annoying than this. To counter this issue, Netflix allows you to control your buffering speed.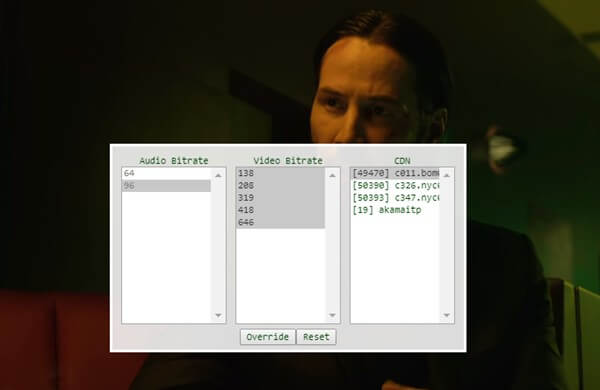 To do this, press CTRL+SHIFT+ALT+S on Windows and CMD+SHIFT+ALT+S on your Macbook to enter the buffer stream settings. This is where you can manually select the buffer speed to adjust to your Internet speed. Note that video and audio quality will suffer slightly based on your settings but you can't' get everything in life. You win some, you lose some.
Related: 3 Best Tricks to Limit Data Usage on Netflix.
Netflix has been entering into partnerships left, right, and center. It has a huge catalog of movies, documentaries, and shows. The database is so huge that it is very easy to remain ignorant of some amazon content and very difficult to filter the same using genres.
While all content is neatly organized into genres, Netflix does not, and can not, show a list of all the genres. For example, the following URL is for documentaries. The last four digits are numbers, in this case, 6839. Just keep changing the last four digits randomly and you will keep discovering new genres. Just for kicks, 8525 is for Gritty Action and Adventure.
Pro tip: When you find something you like, bookmark the URL so you don't have to go looking for it all over again.
How to Erase Viewing History on Netflix
You have a Netflix account but you are not the only one who is using it. Your family members are also using it and they can easily see what you watching! An easy way to avoid prying eyes is to erase your viewing history. You don't have to share your guilty pleasures with others.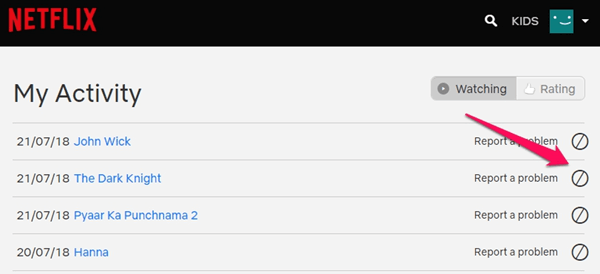 To delete the viewing history from your Netflix account without deleting the profile, you have to go through the following steps,
Login to Netflix Account
Go to My Account Page
Scroll down until you see MY PROFILE section.
Click on Viewing Activity to launch My Activity page.
Click on the circle with line icon to delete a particular entry.
You can Delete Netflix Viewing History by deleting the entire profile from your account. Choose this option if you are looking for an option to delete all your history and reviews in one shot. You can start from the beginning by creating a new profile on your same Netflix account.
Related: How to Delete Netflix Viewing History instead of Profile?
How to Get Better Netflix Recommendations
Netflix has a pretty smart AI that is really good at recommending content for you to stream. These recommendations are based on your viewing and browsing history. But they are not always that good and sometimes, it leaves a lot to be desired.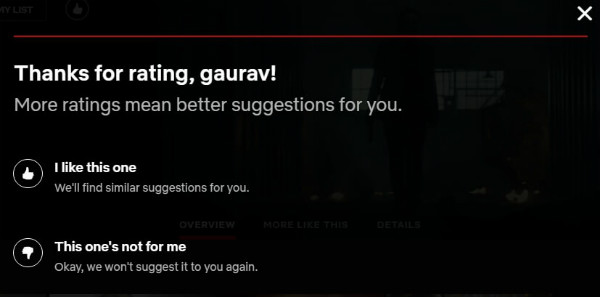 To improve Netflix recommendations, you need to provide feedback. How? You begin with rating Netflix shows and movies. The more content you rate, the better the recommendations will get. This is why it is also important that you rate the content thoughtfully.
How to Save Bandwidth on Netflix
While data charges have come down over the years and WiFi hotspots and networks are everywhere, you can see big numbers in your bill. To avoid burning too much Internet data while streaming Sherlock, you need to do the following.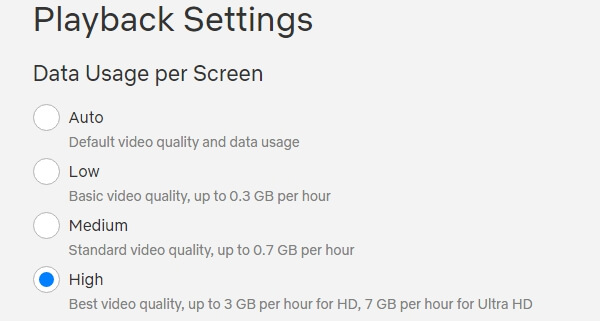 Instead of streaming content on Netflix in HD, choose SD format which will reduce data consumption from 3GB to 1GB per hour. Select Playback Settings under Account. If you choose Low, Netflix will only consume about 0.3GB of data per hour.
Another point to keep in mind is to use WiFi whenever possible. I don't have access to WiFi all the time. So what I do is download entire episodes of Sherlock in advance. Now I can watch Benedict Cumberbatch think offline.
Related: 3 Best Tricks to Limit Data Usage on Netflix
How to Get IMDb Ratings on Chrome & Android for Netflix
IMDb Ratings are usually pretty reliable when it comes to movies and TV shows. Reviews are a good way to gauge the depth and breadth of the content. The trouble is that these ratings are not available on Netflix directly.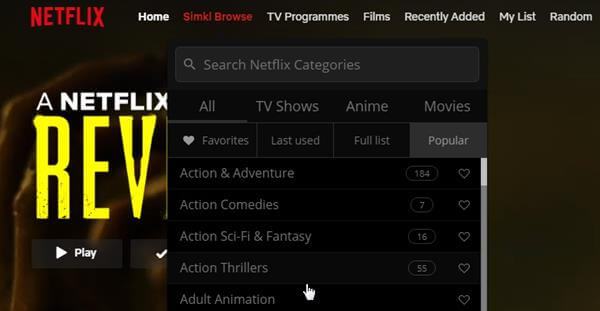 If you are using the Chrome browser, there is an extension called Enhancer that will not only show IMDb ratings on Netflix but will also add a separate button in the Interface. Why? You can use this button to browse hundreds of hidden categories on Netflix, watch trailers, and view ratings on the fly.
For Android users, there is an app, Flutter Movie Ratings, that will display IMDb ratings when you open a movie or show. Both the Android app and the Chrome extension are free to use.
Related: Remove Netflix Shows from Continue Watching
How to Get Recommendations for Shows and Movies
The problem with Netflix is not that there is a lack of content. The problem is that there is so much content that it can be overwhelming. Sometimes, you just don't know what to watch. Can't make up your mind.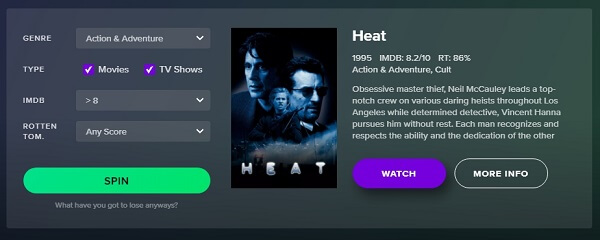 This is where Netflix Roulette comes into the picture. It is a cool little site where you just have to enter a category, minimum IMDb ratings, and spin the wheel. It will then suggest a movie or a TV show, depending on your options, to you.
I was recommended The Heat which is a classic movie. I rewatched it all over again.
How to Get Best of Netflix from Social Media
Netflix is so vast that some of the best titles have been forgotten or worse, never even discovered. This is where Reddit, one of the largest social media sites in the world comes into the picture.
With more than half a million Netflix enthusiastic fans, you will discover some rare gems here along with reviews. Users are hyperactive and you will find a week's worth of content just by lurking in the shadows for half an hour. The subreddit, NetflixBestOf, is dedicated to the Netflix platform and there are so many great finds here just waiting to be discovered. Happy hunting.
How to Sign Out of all Devices for Netflix
When we are in love, we can be silly. When friends ask for your Netflix password, it is hard to say no. The problem is that people change, and so do relationships. Once your best friend is now your foe. The love of your life turned out to be evil!
These people are using your Netflix and their viewing habits are having a negative effect on your Recommended section. To bring some sanity back into your life, and that sense of satisfaction of getting back at your ex, you can ban their profiles.

To do this, go to My Account and click on Sign Out of all Devices under Settings. Now immediately change your password and that's it. You will feel better instantly!
Related: How to Sign Out of Netflix on All Devices?
How to Switch Between Video Quality on Netflix
In the first point above, we discussed how you can save on bandwidth by reducing the quality of the streaming content on Netflix. But when you are back home/office with WiFi access, you don't want to go through the steps all over again.
This is why Netflix has a hidden shortcut, a secret URL, that you can use to switch between content quality whenever you need. Check out the link to visit Video Streaming Quality Option. Change it back to low quality when you are traveling again.
How to Change Subtitle Appearance on Netflix
Such a mundane thing to think of but then again, why did Netflix come up with this option? Changing the appearance of the subtitles and how they are displayed on your screen can have a very positive effect on your viewing experience.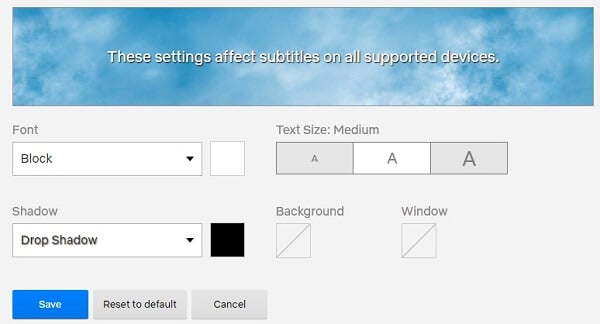 To change subtitle appearance on Netflix, select Subtitle appearance under My Profile in My Account. You can change font type, size, and even add and change the background color. Try a few settings to see which one works the best for you.
How to Download Netflix for Offline Watching
The ability to download Netflix content and watch Netflix offline is only available on mobile devices. To try the Netflix Download feature, go ahead to Netflix App Settings. There is a Download heading under which you can set the video quality of the content to be downloaded.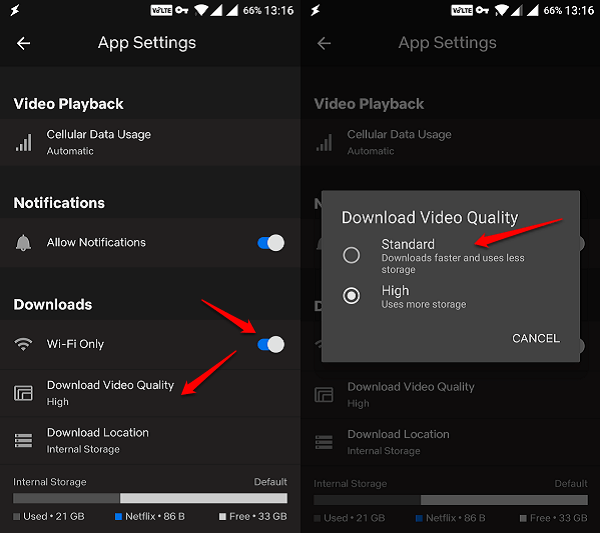 You can set it to Standard and watch everything offline. Another benefit of watching offline is that you can go back and forth between scenes without burning additional data. You may not see all the shows and movies available to download on Netflix for offline watching. Netflix is keeping a few titles away from Offline watching, still, this is a good option to save data.
Related: Best Tricks to Limit Data Usage on Netflix.
How to Set Parental Controls on Kids Netflix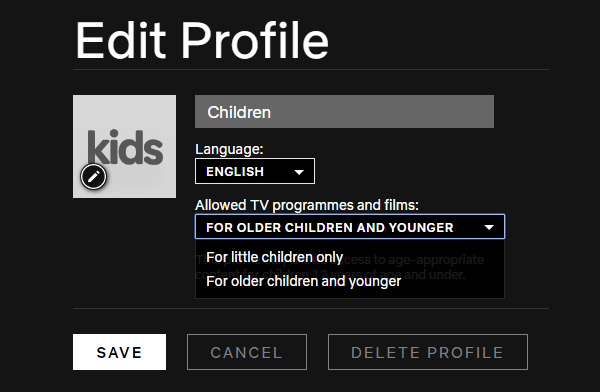 If you already have a Netflix profile, you can create a new profile or edit existing ones to apply the parental controls. If you click the Child option now, Netflix will automatically set a default restriction on the profile.
You can create one profile for each family member and set maturity levels based on their age and maturity. Click Save when you are done with the desired maturity level for the Netflix profile.
Related: How to Set Netflix Parental Controls on Kids Profile?
How to Monitor Kids Netflix Activity
You set all the controls and restrictions on the profile. How do you know what your kids are watching on their tabs? Netflix can influence your kids greatly and looking out for the kind of content they are viewing can help.
Netflix allows users to access recent Viewing Activity in your account area. Scroll to the bottom of the page to find Viewing Activity for the profile you have selected. You can now see a list of all the movies/shows that were viewed by the person with access to the profile datewise.
Related: How to View Netflix Activity on Kids Profile?
Lock Your Netflix Profile With Passcode
You don't want your spouse, kids, or others in your family to view your watchlist? Though you can protect your privacy by deleting the watch history, the best option is to lock your profile with a strong passcode.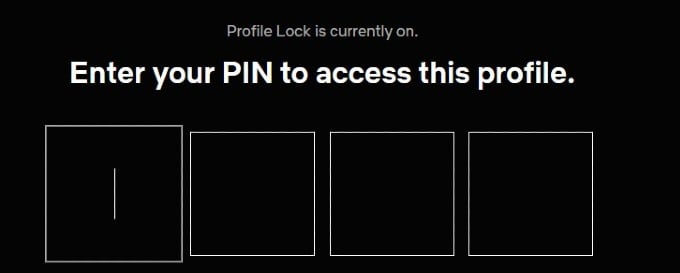 Once you do that, your kids or anyone in your house will not be able to view your profile without entering the passcode. This will come in handy especially if you are sharing your Netflix account with your kids to prevent them from watching inappropriate content with your profile. Check out our detailed post on How to Lock Your Netflix Profile With a Passcode.
Set Content Restrictions for Kids
If you are sharing your Netflix account with your kids, then you need to create separate kid profiles so that they will be shown only content relevant for their age. Apart from that, you can also block certain titles if you think they are inappropriate.

To do that, visit your kid's Netflix profile on a computer and go to Viewing Restrictions by clicking the down arrow next to your kid's name. In that section, scroll down to find Title Restrictions. Go ahead and start entering the titles you don't want your kid to view. Once you are done adding the list, click the Save button. Now, your kid will not be able to watch the titles you had blocked.
Watch Netflix Movies/TV Shows in 4K
Have you subscribed to the Premium plan of Netflix? Then, you can watch stream movies and TV shows in UHD or 4K Quality provided your internet connection speed is at least 25 Mbps and have a 60Hz TV/computer monitor. Plus, you need to make sure that the Data Usage is set to High on your Netflix profile.
You can find this setting under Profile & Parental Controls > Your Profile > Playback Settings on your computer. If you are using a smartphone, then tap your Profile icon and navigate to App Settings > Video Quality, and set the value to Higher.
Change Netflix Language and Subtitles Settings
Are you not fluent in English and feel bad about missing good English movies/TV shows on Netflix? Netflix allows you to not only change the subtitle language but also the audio language as well.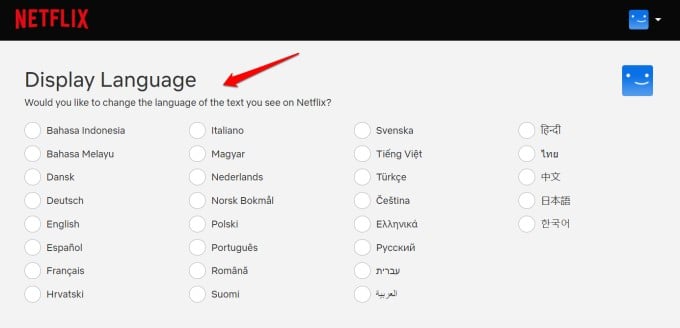 Of course, you can also change the display language in English to any language like Spanish, Italian, French, and more. Once you change the display language, all the menu options and titles will be shown in the language you had selected. Here is our detailed guide on How to Configure Language Settings on Netflix.
Netflix is like old wine. The older it gets, the better it tastes. Over the years, Netflix has grown in ways that we do not even know or understand. More options and settings, shows and movies, categories and sub-categories that we don't even know exist.
It's like a mysterious girl that you want to understand and unravel but don't know how. We are here to help you with that. I meant Netflix, not the girl.