Apple ensures privacy protection for all your data on your iPhone, from contacts to photos. As an addition to this, your iPhone now can restrict apps from accessing all your photos. You do not have to let app access all your photos when you just want to allow any specific images.
In this article, we will see how to restrict and limit photo access to apps on the iPhone.
Allow Apps to Access Selected Photos on iPhone
Previous with iPhone, you had to allow apps to access all your photos. If you are using an iPhone with iOS 14 or later, it is easy to limit apps from accessing all your photos. If you are opening an app for the first time and it asks you permission to access photos, you can choose "Selected Photos" from the menu. You can then choose the photos that you want to let the app access.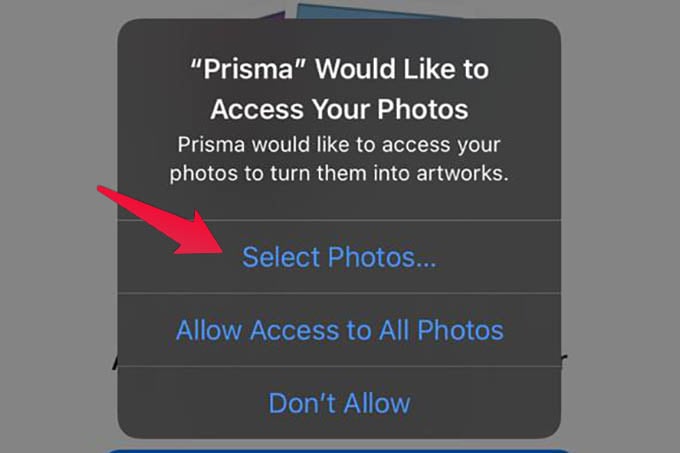 For older apps, however, you might have already given permission to access all photos. In case you don't want those apps to access all your apps, you can do that too. Follow the steps to find out how to allows apps to access selected photos only.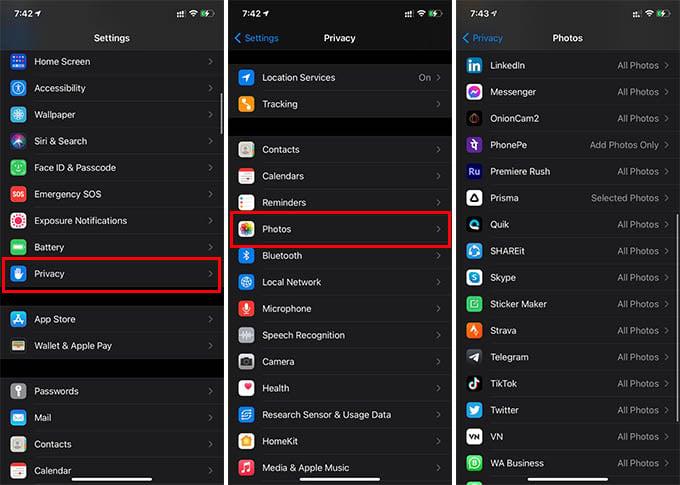 Open Settings and go to Privacy on the iPhone.
Tap Photos from the window.
Select the app you want to limit photos access.
Choose "Selected Photos" and choose the photos to allow.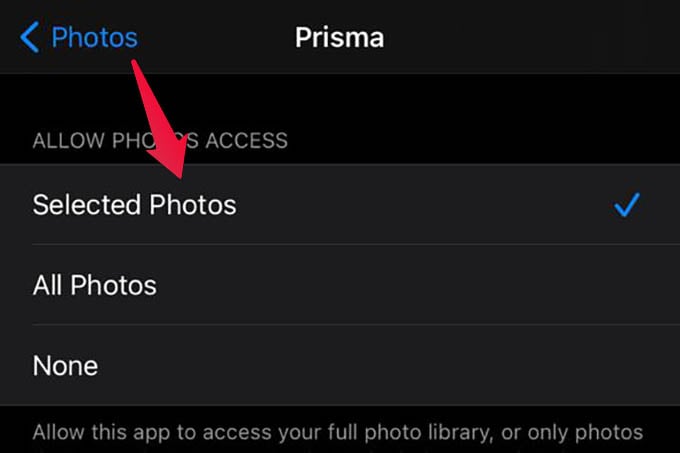 You can revert the settings to all photos, or no photos at all anytime later.
Related: These Hidden Features in iPhone Photos App will Make Your Life Easier
Edit Selected Photos for Apps on iPhone
After giving apps to access selected photos on the iPhone, they will only use the allowed images. But, suppose you want to add more photos to the app, for example, Facebook or Instagram, what should you do? You can edit the selected photos for apps on the iPhone as follows.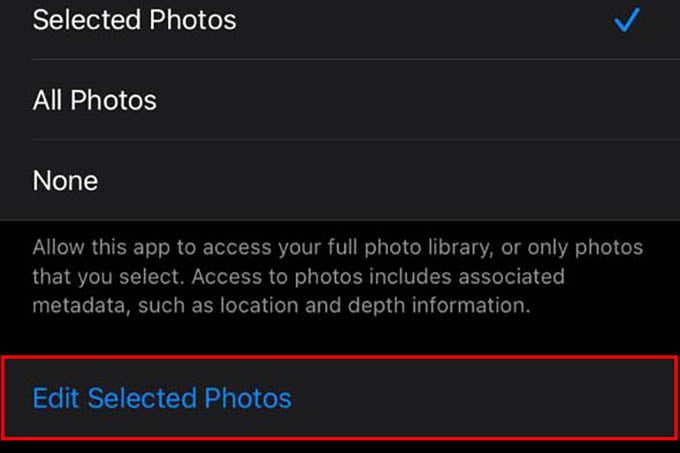 Launch Settings window on iPhone.
Go to Privacy settings and tap Photos.
Tap the app.
Tap the "Edit Selected Photos" button at the bottom and select or unselect the images.
Tap Done.
Related: Best Hidden Tricks to Quickly Take Photos on iPhone
You can thus limit photo permission for any app on the iPhone as said above. One thing to note is that you can select or unselect a photo from app access anytime you want. You no longer need to worry about the photo privacy on your iPhone.