You may have password protected PDF files that received by email and you want to save those files without password. It is difficult to keep remembering those passwords when you open those files after a while. So the best choice is either save the files as unprotected or save as protected by your password.
This article is not for anything about hacking password protected files. You should know the original password of the file to remove the password or change the password to your own password.
There has no need to use any paid application or hacking trick to remove the password from the password protected PDF.
First step, you have to open the protected PDF file using MAC Preview App with the password that already given for the file. Once you open the file with MAC Preview, go to File > Export.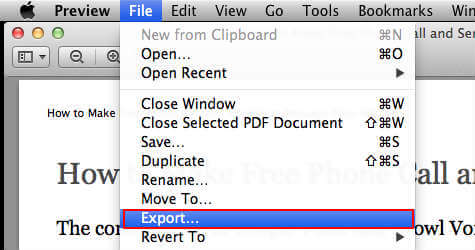 On next window, change the file name in Export As filed if you want to change the file name.

See the Encrypt check box under Quartz Filter and uncheck the Encrypt box to remove the password.

You can add your own password on this window if you want to replace the password with your own password. See the screen shot of the same file one with password protected and other on a protected file.

Please see this article to Convert Any Webpage to a Clean PDF in MAC. You can add password for any file and you can refer the instructions in this article It's Easy to Add Password to PDF Files using MAC.