None of us want to leave the PC desktop open with a boring wallpaper. Live wallpapers or moving wallpapers make your desktop look stunning. On Windows, you can not only get some live wallpapers but also set video as wallpaper.
If you want to set a video as the wallpaper on your Windows PC, this guide can help you set it.
Set Video Wallpaper on Windows with Lively Wallpaper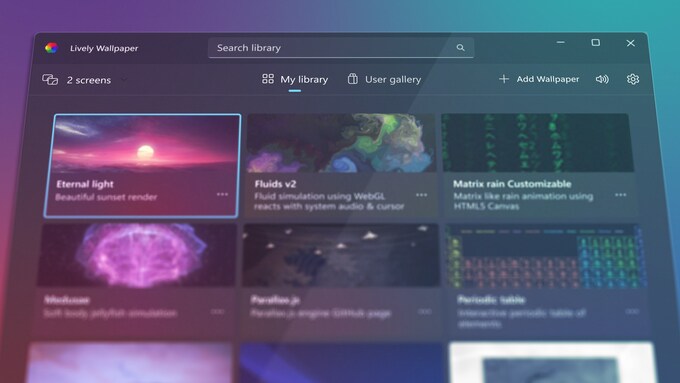 Windows PC has a handful of dynamic wallpapers that change with dark mode. But for Live wallpapers and video wallpapers, you need third-party apps. Many apps can do this, but we had to be picky.
Lively Wallpaper is a free app without too much clutter but with a decent feature set. More importantly, you can get it directly from the Microsoft Store rather than a third-party website.
Download: Lively Wallpaper
After downloading the Lively Wallpaper app on your Windows PC, follow the steps for setting any video as wallpaper;
Install Lively Wallpaper from the Microsoft Store and open the app.
Click on the + Add Wallpaper button at the top.
Click Browse to find the video file on your PC.

Alternatively, you can paste the URL of the video under Enter URL and click on the forward arrow button.
Enter the details next, if you want, or just click OK.

The video is added as wallpaper in your library inside the app.
Click on the added video to set the video as the wallpaper on Windows.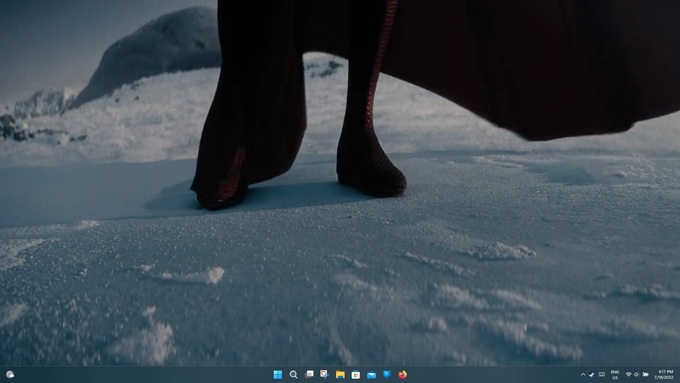 You can even set any video from the internet as your PC wallpaper just by pasting the link. Plus, Lively Wallpaper has a decent selection of live wallpapers for PC. These are different from regular video wallpapers. Some of them react to your mouse cursor, while others may change colors, and you can customize all of them.
You can also find various options to configure Lively Wallpaper to save battery in the app settings. Moreover, under the System tab in settings, you can customize your taskbar to match your wallpaper. This even works on the notorious Windows 11 taskbar. Lively Wallpaper allows Windows to pick accent colors from a Live Wallpaper.
Related: Unlock Easy Multitasking on Windows 11 with These Window Management Tips
Wallpaper Engine: Alternative Live Wallpapers App for PC
When it comes to video wallpapers, nothing on Windows is perhaps quite as popular as Wallpaper Engine. Wallpaper Engine is not a free app; you must buy it from Steam. This can be a dealbreaker if you're not a gamer and don't use Steam because you will need to run the Steam Engine in the background.
If you already use Steam to buy your games, this should not be much of a problem. Wallpaper Engine has a slightly more extensive selection of built-in live wallpapers than Lively Wallpaper.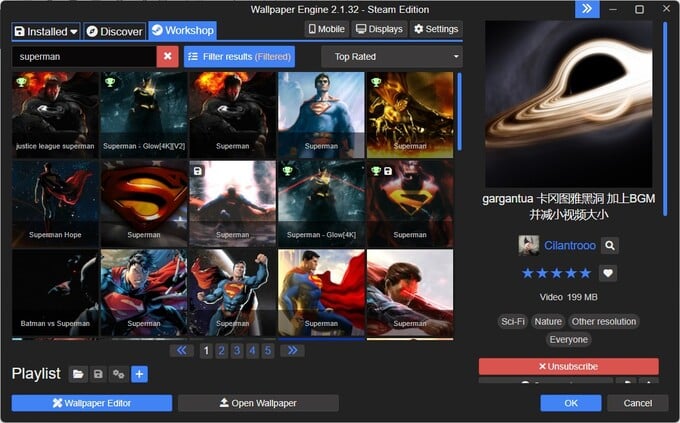 Under the Workshop tab, you can find a vast selection of live wallpapers you can add to your collection for free. The quality of these wallpapers varies, and you won't always find what you're looking for. But the filters and search feature helps you find what you need.
Most of these free video wallpapers are anime, so if you're a fan, this is a gold mine. If not, the app will itself prompt you to turn it off. Unlike the Lively Wallpapers, Wallpaper Engine does not let you put up your videos as wallpaper on Windows PC.
Related: Fix Hibernate Option Missing in Windows 10 & 11 with This Trick
More Apps to Get Live Wallpaper for Windows PC
Obviously, Lively Wallpaper and Wallpaper Engine are not the only two live wallpaper apps for PC that you can get. Highly unlikely, but if the above apps do not meet your needs, you will find something good enough for you below:
RainWallpaper: RainWallpaper is a great option if you want an app that looks more modern than Wallpaper Engine. Nothing can match the community of Wallpaper Engine, but RainWallpaper also has plenty of community-provided options. You'll have to find them on Deviant Art outside the app.
Deskscapes: Deskscapes is a product from Stardock. They're the same people behind other popular apps such as Object Desktop, Fences, Start11, etc. Deskscapes is neither free nor cheap. It's also the most feature-packed live wallpaper app on this list, but it also has plenty of community creations that you can access from within the app.
These are the best live wallpaper apps for PC. If you like taking risks, several websites have even more third-party Live wallpapers for PC. Those mainly just install a live wallpaper on your PC, and that's all. You don't get a selection of wallpapers or even the ability to set your video as the wallpaper on Windows.