Now you can enjoy videos and photos on big screen TV with Chromecast, no need to stare at your Android mobile screen anymore. You can stream pretty much everything from the Android device to your TV, or you can mirror the entire phone screen. In reality, you can convert your TV into Smart TV with this Google Chromecast device that can stream movies, MP3 songs, and photos that you saved on your Android phone or tablet.
These Android apps let Chromecast stream your Photos and Videos from Cloud accounts such as Dropbox, Google Drive, OneDrive, Bitcasa and Box to the TV without any complicated setup.
LocalCast for Chromecast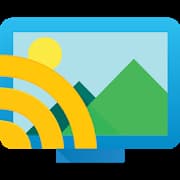 LocalCast is one of the best casting solutions on Android to cast to Chromecast. Functioning as one of the best casting solutions for Android devices, LocalCast is a great streaming app. Send videos, music or pictures from your phone or tablet to other streaming devices without any trouble. This app support to zoom & rotate videos, pictures. Chromecast device video cast supports only a couple of formats like mp4, mkv, 3gp and m4v etc. LocalCast support Opensubtitle.org integration & subtitles from the same folder.
Coming with Opensubtitle integration and allows the person to use third-party subtitles on the app for the video. However, it is only operational with Chromecast and Apple TV 4. While using it on Chromecast, use the four arrow buttons to rotate, pan or zoom pictures streaming through LocalCast. For streaming the media on cloud storage, you need to install LocalCast cloud Plugin with the app.
Streaming support: Local Device Files | NAS (DLNA/UPnP or Samba) | Google Drive | Google+ | Dropbox | Web Page | Google Photos | Download from PlayStore & LocalCast Cloud Plugin
Related: 10 Best Digital Photo Frames for your Living Room
Plex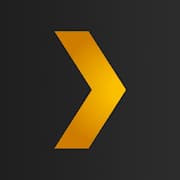 Organize your media library in the perfect manner and stream all your media content to other devices like Chromecast. The simple and easy to use interface makes the streaming process easy. Use the extra features like 30-second skip, variable speed playback and other rich offerings to make the cross playback on other devices enjoyable.
View videos present on your device storage and external storage on Plex as well as other streaming devices. Easily see your multimedia data with rich descriptions, artworks as well as ratings. Purchase the Plex Pass subscription to access more and premium features on your Android device.
Streaming support: Local Device Files | Google Drive | OneDrive | Dropbox | Download from PlayStore
BubbleUPnP
Stream all your music, videos and photos to more than one device with BubbleUPnP streaming app to Chromecast. This app is capable of playing even incompatible Chromecast media with transcodings such as MKV, AVI, MOV, WMV, WTV, RMVB, TS, FLAC, WMA, with subtitles, custom appearance, and audio/video track selection.
This app has some additional features like playback queue, editable playlists, sleep timer, various shuffle modes, full-screen image viewer, and controller, etc. It allows you to stream your data present on your UPnP/DLNA media servers as well as local media and on the popular cloud media storage providers.
The playback queue is editable and offers shuffle modes along with sleep timer. Coming with integrated full-screen image viewer and controller, manage the playing as well as other functionality with a breeze. The extensive Chromecast works in its favor allowing the user to access any incompatible media through the help of transcoding.
Streaming support: Local Device Files | UPnP/DLNA media servers | Dropbox | Google Drive | OneDrive | Google Music | Download from PlayStore: BubbleUPnP
AllCast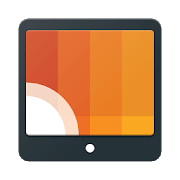 AllCast lets you send photos, music, and videos on your Android to your TV. The AllCast app allows you to cast to Chromecast streaming from Dropbox or Google Drive. This app can support to play from SD Card and do Google Music casting.
This app can cast to Chromecast, Amazon Fire, Apple TV, Xbox 360, Xbox One, Roku and other streaming devices seamlessly with AllCast. The app requires internet, Wi-Fi and several other permissions to stream effectively the multimedia content. Cast your photos and videos from the camera roll of the device.
Select the music files to listen to them in an engaging manner over your TV. It also supports playback of photos and videos from personal as well as shared folders present on cloud storage. This version of AllCast is only limited to five-minute viewing on any type of picture and video. Full access and unlimited viewing of multimedia content are only available in the premium version.
Streaming support: Local Device Files | UPnP/DLNA media servers | Google Drive | Dropbox | Download from PlayStore
Related: 4 Free Cloud Apps to Auto Back Up Photos and Videos from Android Phone and Tablet
Web Video Cast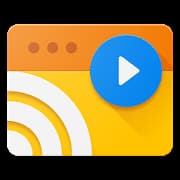 See movies, TV shows and live streams of news, sports and other related items on Chromecast/DLNA/+ with Web Video Cast. Functioning as a browser, it grabs the video link from the webpage and sends the same to the device on which you want to stream it.
While performing the entire process, it saves the battery of the Android device. Web Video Caster does not host the videos or similar multimedia content, as it is not a mirroring app. Make sure that the video is playable on mobile devices without Flash. Play the video with subtitles, as you normally will from your device or play it from the streaming device.
Streaming support: Local Device Files | UPnP/DLNA media servers | Google Drive | Dropbox | Download from PlayStore
AllConnect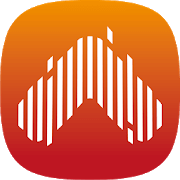 Stream your favorite music, photos and movies to your Smart TV, Chromecast as well as on other devices. The simple and intuitive design of the app makes it very easy to stream all your media. The app supports the casting of most of the YouTube videos and brings much more playback functionalities for viewing media. Remove different items from the filled queue regardless of the type of media.
Use and stream YouTube, TED as well as Vimeo videos from your device to the TV. Coming with accessibility for cloud services, stream the multimedia content present on your cloud storage on Chromecast as well as on any given streaming device.
Streaming support: Local Device Files | UPnP/DLNA media servers | Dropbox | Download from PlayStore
CloudCaster
CloudCaster enables you to cast supported media files directly from the cloud to your Chromecast. CloudCaste app is a perfect choice if you need to display pictures or play video/audio from the cloud in your living room. CloudCaster can cast supported media directly to the Chromecast. For it to work, the media file and its codecs have to be supported by the Chromecast.
Streaming support: Local Device | DLNA (Android 4.0 and up) | Dropbox | Google Drive | OneDrive | Bitcasa | Box | WebDAV | Download from CloudCaster
Android Apps to Stream from Cloud to Chromecast
You can't keep movies or large size media files on your Android device especially when you are running out of memory. The quick and easy solution to keep large media files is to move these files into micro SD card or cloud accounts. Chromecast can give you smooth and stable media streaming from cloud services to your TV with the help of dedicated Android apps for cloud streaming.
How do you make more fun out of your Chromecast Device? Well, set your Chromecast to stream movies and pictures from a cloud account. Better you can set a common folder for your family to stream photos to your Chromecast TV. When you are away from your family, upload your exciting moments' snaps to this cloud folder. Your family is going to surprise when they see your updates on their big TV screen, let them see you almost in real-time with your new videos and photos.