With the number of cyber crimes like data hacks on the rise, the importance of a VPN cannot be overemphasized. A VPN is one of the many defenses that you can use to better protect yourself against data leaks and thefts, protecting your identity while surfing the wild web. Because we need a browser like Chrome to open websites, you can go for a paid or free VPN Chrome extension.
I went through several service providers before coming up with a list of VPN extensions for Chrome. Do install one of them and begin using them at the earliest to protect yourself and those who use your computer.
Let's begin.
Best Free VPN Chrome Extensions
1. Setup VPN
The VPN extension for Chrome in the list is Setup VPN. It is completely free to use with no limit on either on usage or bandwidth. You can use it to access blocked websites and bypass IP restrictions. The developer claims to offer 4096-bit military-grade encryption which should offer more privacy and security.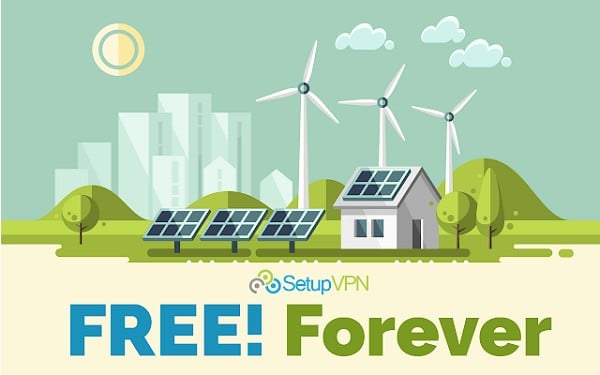 Setting up the VPN using the extension in the browser is easy. You can choose from a list of locations that span the world. There are over 100 locations to choose from which should be enough for most users.
Download: Chrome Setup VPN Extension
2. Hola VPN
Another free VPN extension for Chrome users, Hola VPN is also completely free to use with no bandwidth or other limitations. What's better than free? Free and ad-free, that's what? Hola VPN works similarly and unblocks most websites by creating a proxy that changes or masks your original IP address.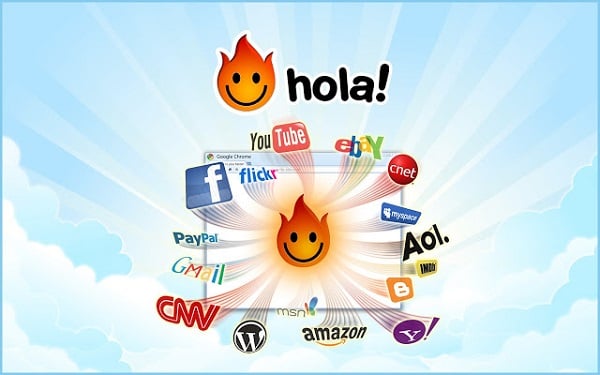 Nothing is free in this world and when there is no product, you are the product. That's one reason why I usually don't recommend free VPN services. They are okay when browsing the web for casual stuff but not when privacy and security matter the most.
Hola VPN comes with a Plus plan ($6.99/mon for one year) that unlocks access to more websites and IP locations. That's a win-win because it gives them a revenue stream and allows you to still use their VPN extension for Chrome for free, in a limited fashion.
Download: Chrome Hola VPN Extension
Also Read: How to Enable Free VPN on Opera Browser for Android
3. DotVPN
DotVPN is another popular VPN extension for Chrome that users love to recommend. It is completely free and works on every site. There are no restrictions whatsoever. They have a 'no-logs' policy in place even for free users. There are 30 countries to choose from and offers with 256-bit encryption and 4096-bit SSL key.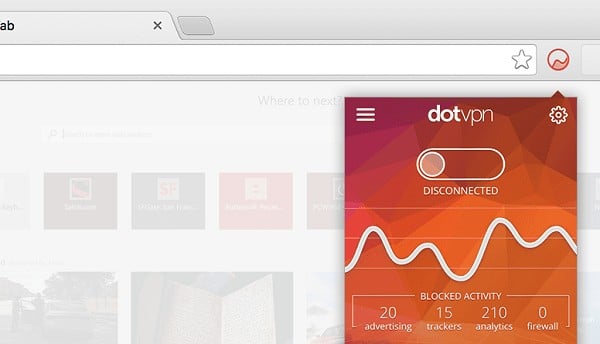 It comes with a built-in ad-blocker though you can always use another. They do have a premium plan that begins at $2.99/mon for a year. It will unlock some additional features like p2p file transfer and audio/video streaming. The free plan is suitable for browsing only.
Download: Chrome DotVPN Extension
Also Read: 10 Best VPN Services for Mac and Windows for 2019 (Paid and Free)
Best Paid VPN Chrome Extensions
The paid VPNs are offering more features and security. Let's add a few of them in this list for those who are looking for more security and features.
1. NordVPN Chrome Extension
NordVPN is one of the most popular names in the VPN industry. It is available on every platform like smartphones, computers, and has a VPN extension for Chrome and other popular browsers.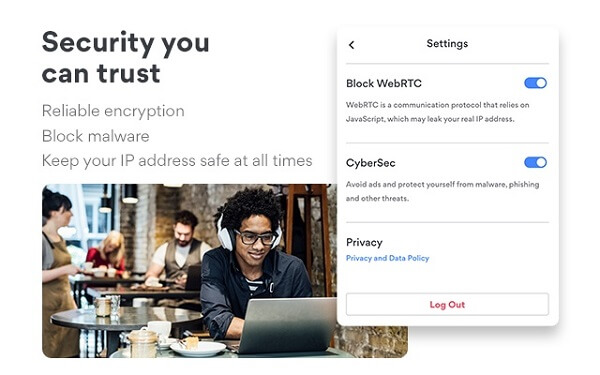 NordVPN will not only encrypt your connection but also data and protect you against various cyber threats like malware and adware. It comes with some advanced features like the ability to only encrypt Chrome traffic leaving everything else open, disable WebRTC for enhanced protection, use on multiple devices at the same time, kill switch, and no logs policy.
Pricing begins at $6.99/month for yearly plans.
Download: Chrome NordVPN Extension
2. CyberGhost VPN
NordVPN was recently hacked and so were several other VPN service providers. The truth is that no VPN service is safe from hackers but using one is better than not using any, and using a paid service is better than a free one. CyberGhost gained in popularity over the last few months for its clean track record and robust set of features.
One cool feature is that their Chrome extension runs on blockchain Etherum, keeping all data private, secure, and decentralized. That reduces the chances of someone else accessing your data tremendously. Also, it's free but I recommend the paid version.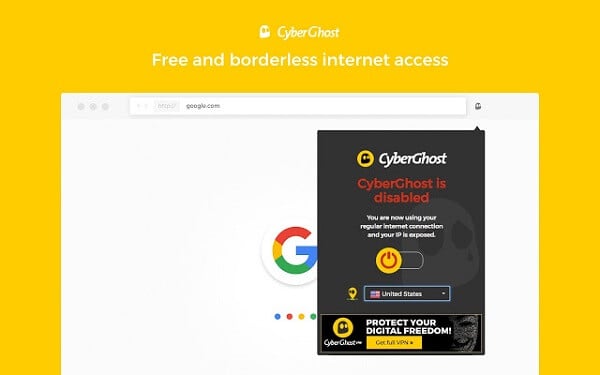 CyberGhost offers everything that other paid and popular VPN Chrome extensions offer along with a no logs policy to boot. It works on all other platforms too, so you can use it on multiple devices and anywhere. Why I like it is because their price is very competitive at $5.99/month for a 1-year plan.
Download: Chrome CyberGhost VPN Extension
Related: Best Paid and Free VPN for Android and iPhone Users
3. ExpressVPN
ExpressVPN is one of the most respected names in the industry right now and for all the right reasons. There is no free version and you will need a desktop or mobile app for the Chrome VPN extension to work. Not only it allows you to surf and stream content that is blocked in your country but also protects you from ads, enforces HTTPS everywhere, block WebRTC and have centers in more than 94 countries.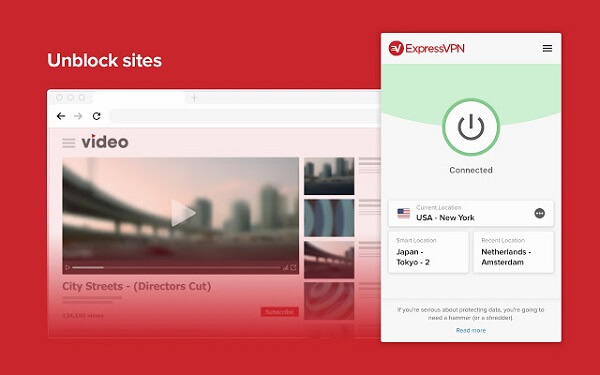 It is available on most popular platforms. ExpressVPN is popular because their service is great, internet speed is awesome, and customer support is responsive. The price is slightly on the higher side at $8.32/month charged yearly.
Download: Chrome ExpressVPN Extension
Also Read: Best Paid and Free VPN for Android and iPhone Users
VPN Chrome Extensions
These are some of the best VPN extensions for the Chrome browser. There are free extensions available if you are on a tight budget, but I would recommend a paid VPN extension. Be a customer, not a product. They will offer better security and more privacy compared to free solutions. The later is more suitable for casual browsing or streaming content from places like Netflix. So, which one are you using?