Google is everyone's go-to place to find anything on the internet. By default, the Google search and other apps appear in the English language. If you are, however, getting Google search results in a different language, or if you want to switch language on Google, you are at the right place. You can change Google language settings from your computer and phone.
Let's find out the best ways to change the Google search language.
Change Google Language on PC or Mac
Search results, controls, and options on Google and its products mostly show up in English. You can easily change this from the Google Language settings and set your local language. Once you change this, it becomes easy for you to use Google search and other services. Below is how you can change Google language from your computer.
From your PC, open a browser and go to Google.com.
Click the "Settings" at the bottom right corner of the screen and select "Search Settings."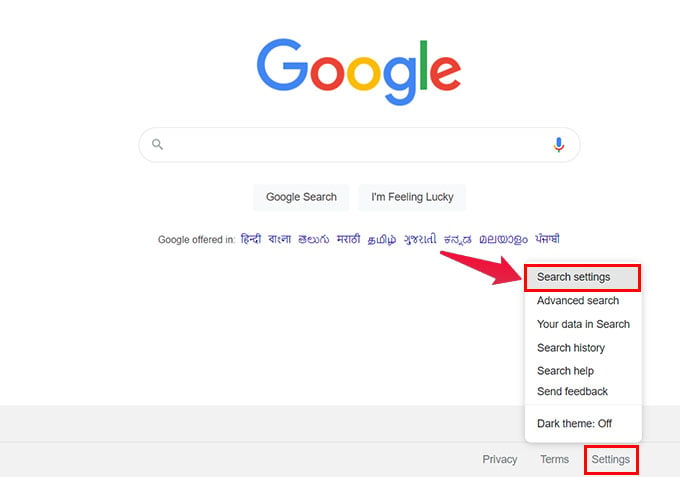 Now, a window with Google settings will appear. Click "Languages" from the left pane.
On this screen, you have options to change Google products display language as well as search language. To change the Google language across other Google services including Gmail, look under "Which language should Google products use?" and choose one.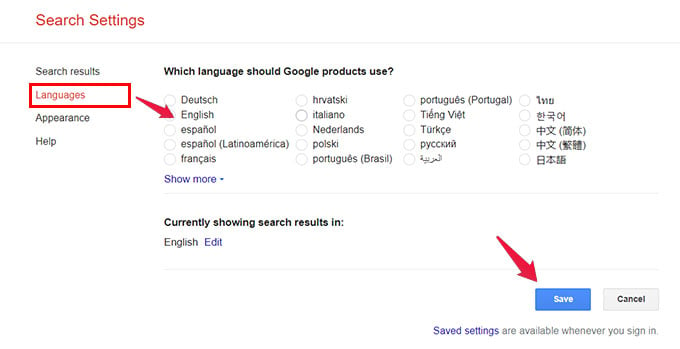 Click "Save" to set your preferred language from Google language settings. To preserve the settings, log in to your Google account first (which will save your personal data on your Google account). Plus, make sure to enable cookies on your browser.
Related: How to Create Your Own Movie Watchlist Using Google Search
Add or Change Google Search Results Languages
Apart from changing the appearance language on Google, you can select the languages to get search results on your computer. Changing Google search result language is easy to do from your computer.
Like in the above steps, open google.com using a browser on your computer and select Settings > Search Settings.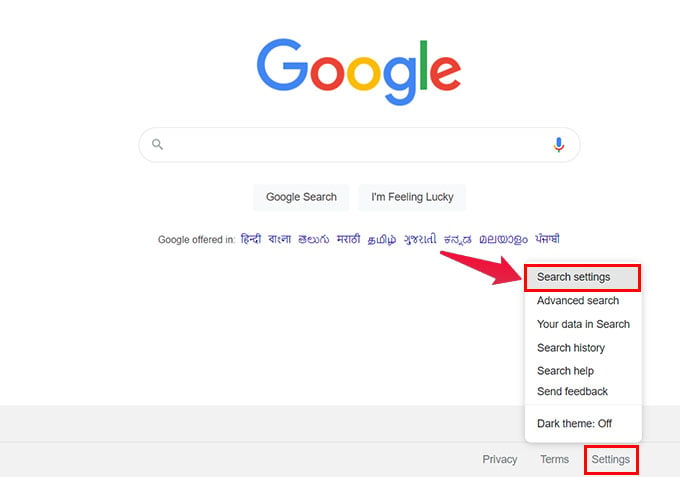 Go to "Languages" from the Google Search Settings.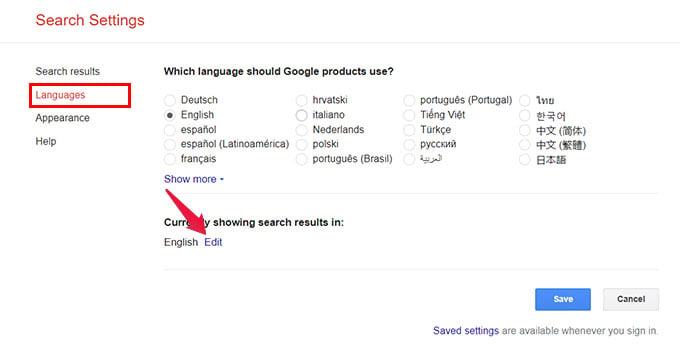 Select "Edit" under the "Currently showing search results in:" title.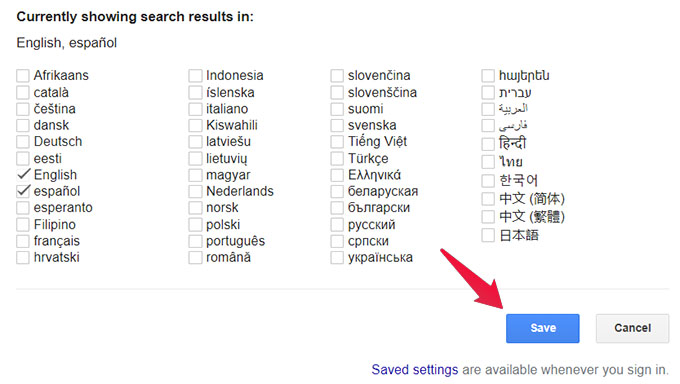 Choose the languages you wish to get search results in, and finally click Save.
The search language automatically changes to the Google language you chose first. Here you can select additional languages for the search results in case you need them.
Related: 15 Best Advanced Google Search Links and Tools
Change Google Search Language from Phone
All the above steps let you switch search language on Google from your PC or Mac. If you are browsing from your phone and want to change the Google language, here is how to do it from the Google app itself.
First, open the Google app on your Android or iPhone and tap the profile picture icon in the upper right corner.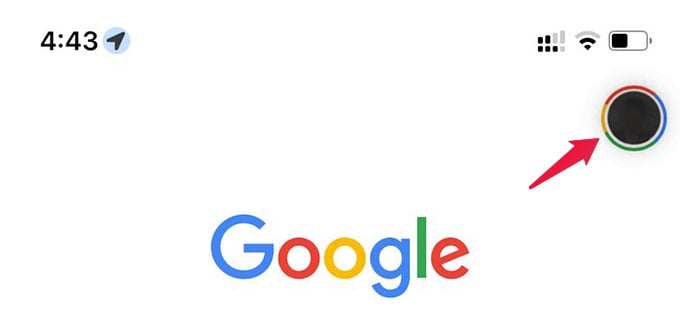 Choose Settings from the menu.

Tap General > Search Settings from there.

Under "Language of Search Results" choose an additional language to display search results. Tap "Save" once you are done.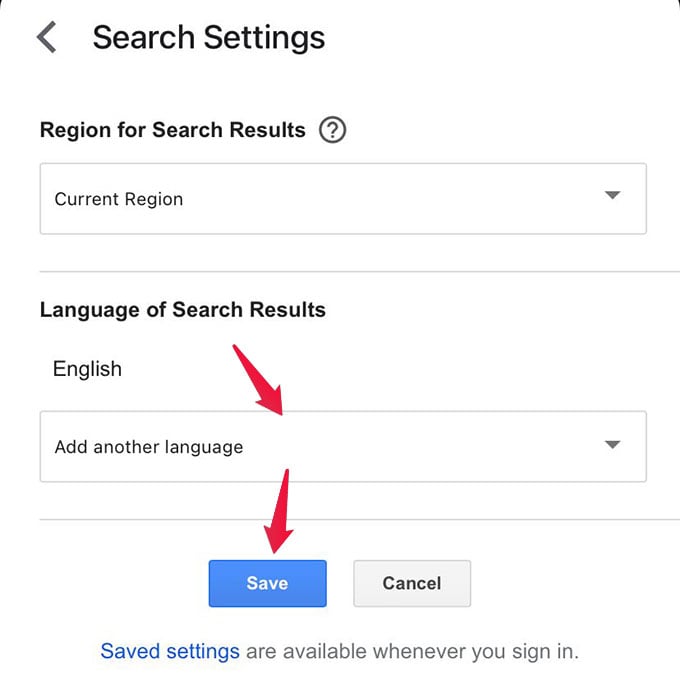 Now you can go back to Google Search and peacefully search for anything and get results in your preferred language.
Related: 12 Essential Google Search Tricks That You Never Used Before
Another effective way to get Google search results in your local language is to change your phone settings. Go ahead to your phone's settings and change the device region and language to your local country/language. Then if you search on Google using any browser, you will most likely see the search results in your own language instead of the default English. Likewise, Google Maps lets you change app and voice language for navigation.