Amazon Echo devices are great speakers with their high-quality drivers that provide a crisp and crystal music experience. If you ever wished to get such a high-quality speaker as your PC speaker, you probably might want to know how to connect your Amazon Echo to your computer.
In this guide, let us see how to connect your Amazon Echo or Echo Dot speaker to your computer over Bluetooth.
Connect Amazon Echo to Computer Bluetooth
Amazon Echo or Echo Dot speakers come with inbuilt Bluetooth connectivity which lets you pair your phones and laptops over it. You can connect your Alexa smart speaker to your computer if it has Bluetooth connectivity.
In most cases, every laptop has Bluetooth while desktop computers do not have one. If your PC or computer does not seem to have a Bluetooth adapter inbuilt you can always get a tiny Bluetooth adapter for your PC.
Related: How to Use Echo Dot as Bluetooth Receiver for Home Audio System
Once you ensure your computer has Bluetooth, make sure to turn it on. On Windows computers, open the action center from the taskbar (alternatively, press Windows Key + A on the keyboard). Click and enable the Bluetooth option, then right-click on it and choose the "Go to Settings" option.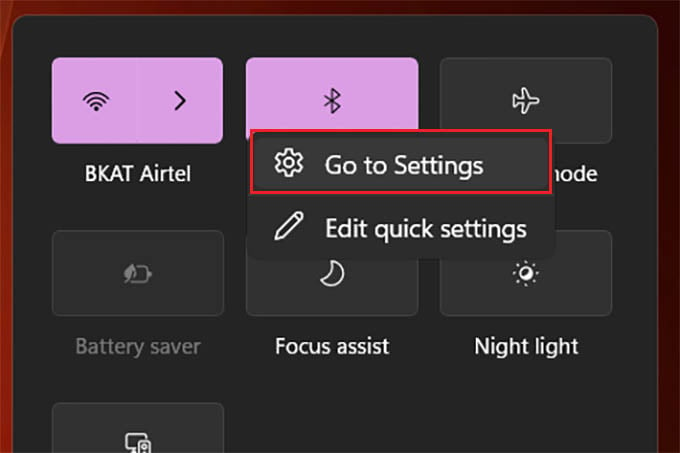 Click on "Add a Device" from the Settings window.

Choose "Bluetooth" from the popup window and your computer will search for nearby Bluetooth devices. Meanwhile, reach out to your Amazon Echo speaker and say "Alexa, connect my phone" or "Connect my computer."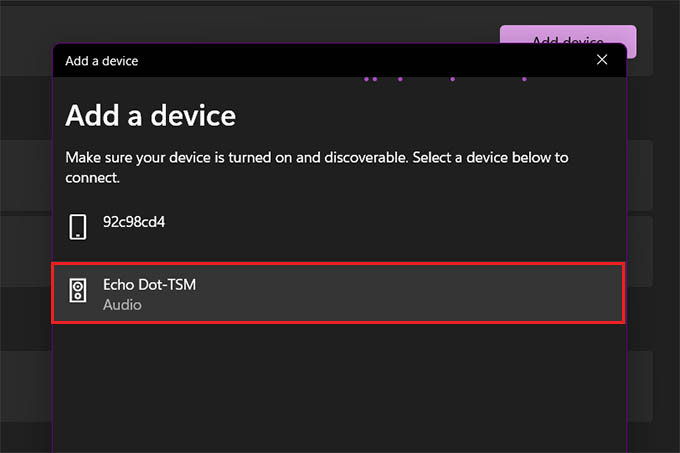 Wait until you find "Echo-TSM" or "Echo Dot-TSM" in the Bluetooth discovery of your computer. Click on it to connect.
Once your computer pairs with the Amazon Echo speaker, you will hear a ding sound from the speaker. This means the Echo speaker is ready to use as your computer speaker. You can directly play songs and movies from your computer to the Echo speaker. You can also change the speaker output from your PC without even disconnecting the Bluetooth.