Spotify comes with a Car View that helps you control music while driving. The Spotify app will switch to the driving mode when you connect your smartphone to the car stereo via Bluetooth, Apple CarPlay, or Android Auto. It shows larger control buttons to reduce distraction while driving.
Let us see how to enable or disable Spotify Car View on your smartphone.
How to Get Car View on Spotify
Spotify Car View is rolled out to every user. You can get the car view on Spotify if you are playing music using the Spotify app on your smartphone. There is no need for a Spotify Premium account to get the Car View.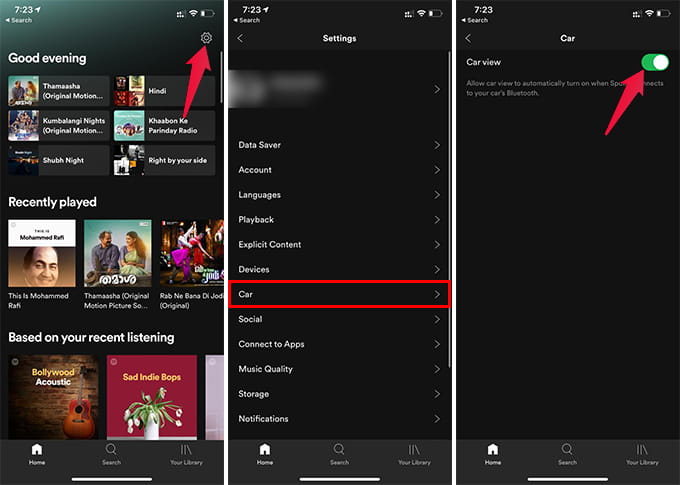 Open the Spotify app on your smartphone.
Tap the Settings gear icon on the top right corner.
Go to Car from the settings window.
Toggle on Car View.
The Car View on Spotify will kick in only when you connect your phone to the car. If you are playing music, you could see the interface switching to Car View with larger buttons and song names.
How to Disable Spotify Car View
You don't want the Spotify Car view if you are a passenger and just connecting the phone with the car to play some music. The car view does not have ordinary controls, album art, and lyrics on Spotify. To disable Spotify Car View on your phone, follow the steps.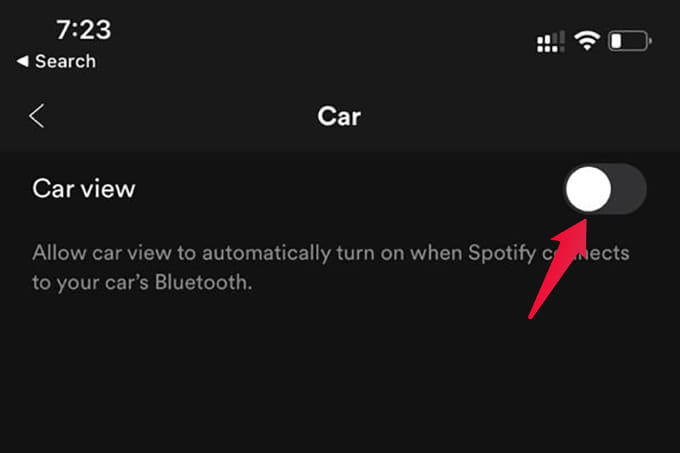 Open Spotify and go to Settings.
Tap Car from the window.
Toggle off Car View.
After disabling, the Car View will not popup every time you connect your smartphone with the car with Bluetooth, Android Auto, or Apple CarPlay.
It is possible to get out of Car View when it is enabled. But, if the Car View is off, you need to go to the Spotify Settings and enable it manually.