Are you suspecting that one of your contacts had blocked your number on iPhone? Well, there is no straightforward or easy method available to check if someone has blocked your number. Because you will not any kind of notifications from your carrier about the call blocking.
However, you can try the below options if your contact doesn't reply to your messages or answer the calls for quite along.
Editor's Note: Don't do the mistake of trying all these options at once. Because it might disturb the concerned person and you will land into big trouble, in case if he/she files a complaint against you.
1. Use iMessage to Know If Someone Blocked Your Number
One of your contacts is not responding to your calls or texts for quite some time. You can easily find if someone has blocked your number using iMessage. (iMessage is an iOS-only platform app, will work only if your contact is also using iPhone). Now, just try to send an iMessage to the suspected contact. If your number is not blocked, then you should see the notification text "Delivered" below your message.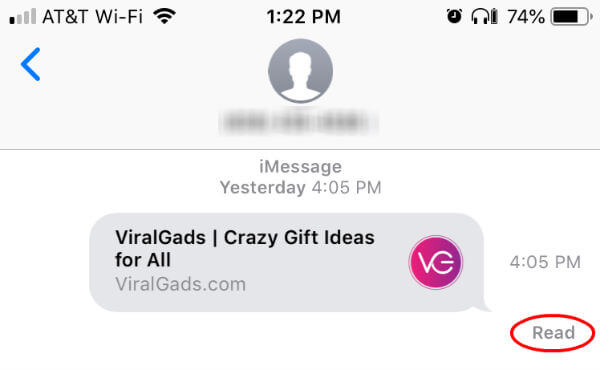 Just to make sure if this feature works properly, you can send a test iMessage to any of your other contacts. If you get a Delivered notification "Read" for your other contact, but not for the one you suspect, then your number is blocked by that contact. If you drag the message from right to left, you can see the message read time, and the above screenshot it is 4:05 PM.
Editor's Note: Sometime, the receiver may set not to send a delivery report for privacy reasons. In that case, this option may not be viable, let's move on to next.
Related: How to Fix iMessage Not Working Issue on iPhone?
2. Count The Number of Rings Before Voicemail
Let's say that your messages are not getting delivered to one of your contacts. Does it mean that your number is blocked by that person? Maybe. If messages don't work, what will you do next? Most likely, you will make a call to your contact. Right? While making the call, just observe the number of rings you can hear before it goes to Voicemail. If you can hear only one ring or no ring at all, then it indicates that either your contact has blocked your number or put the device in DND mode.
In case if it is a DND mode, then your contact will receive the notifications of your calls/messages once the iPhone returns to the normal mode. Now, let's think of the worst-case scenario. Let's say that you had tried calling your contact once a day for 3-4 days or even up to a week. And, you got only one ring on all the days before it went to the Voicemail. Then, there is a good chance that your contact has blocked your number.
Also Read: How to Lock SIM with PIN on iPhone?
3. Check If Your Contact Has Activated Do Not Disturb Mode.
With the improvised version of Do Not Disturb Mode on iOS 12, now you can enable the DND mode whenever you need to get rid of distractions. For example, let's assume that your contact has have put the iPhone on DND mode for 3 to 4 hours to attend an event like a music concert. Hence, he/she cannot respond to your calls/messages as the notifications will be disabled on of the DND mode. If your contact has enabled autoreply while in DND mode, then you will get a reply message which means your number is not blocked. Otherwise, you may get a callback or reply once the event gets finished.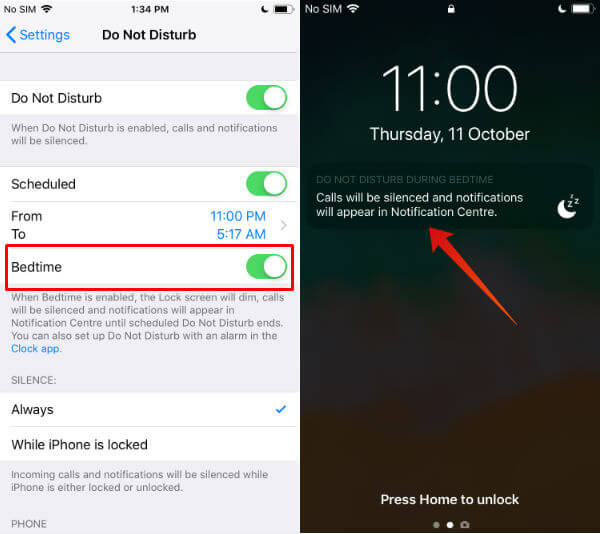 However, if there is an emergency, you can try calling your contact again. If the DND setting Repeated Calls on is turned on, then iOS will allow calls from the same number provided if it is made within 3 minutes from the last call. Hence, your contact will most likely pick up your call, if your number is not blocked. And, this will work only if the Repeated Calls setting is ON.
Editor's Note: Unless there is an emergency, don't try out this option. Instead, you can wait for a few hours or a day to get a reply from your contact.
4. Use Alternative Number to Call Your Contact
Have you tried one or all of the three steps listed above? Couldn't you reach your contact yet? Then, it is more likely that your contact has blocked your number. To confirm that, try calling your suspected contact from another number.
Like, if you have a landline, then you can call your contact using that device. Or you can just borrow the phone from your family members or friends to make the call. Now, if your call is either picked by that contact or you can hear more rings before going to Voicemail, then it is pretty sure that your number is blocked.
5. Hide Your Caller ID to Find Out If Someone Blocked Your Number
Are you unable to get another number to call your suspected contact? Don't worry. You can try calling from your device by masking your caller ID. In that case, your contact will not see your number on the screen.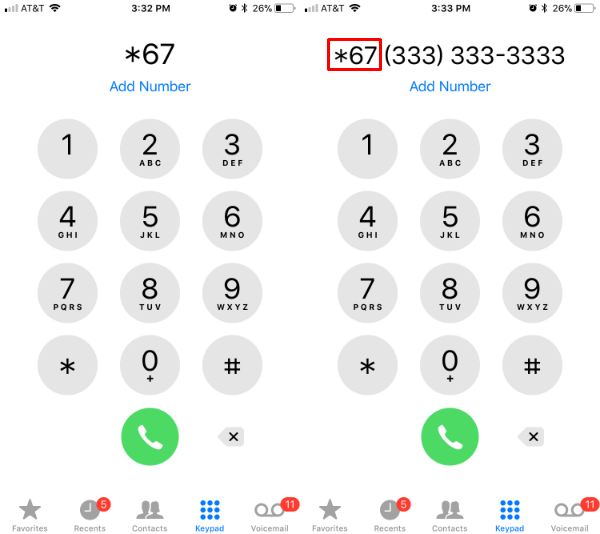 Instead, it may display "Unknown" or "No Caller ID" or some other text-based on your country and carrier. Learn How To Make Anonymous Calls By Hiding Your Caller ID from this article. If your contact is someone who doesn't pick up calls from unknown numbers, then this option won't work out.
6. Use Other Messaging or Social Media Platforms
These days, there are a lot of options available to contact a person like Facebook, Twitter, Instagram, LinkedIn, Snapchat, WhatsApp, Telegram and much more. If your suspected contact is using any of the above options, then you can send a message and ask whether your number is blocked by that person or not. However, it will be really embarrassing if you get a positive reply. In that case, it will be better to avoid digging the issue anymore.
What To Do If Someone Blocked Your Number?
Nothing. You can't do much if someone had blocked your number. Of course, you might feel sad about that. However, you cannot continue any relationship if the other side is not interested. Is it not? Instead of spending your time to find out why someone has blocked your number, learn to move on. Also, it will be really annoying for that person, if you try to contact him/her repeatedly using various communication options. Plus, you may face legal consequences, if that person decides to report your behavior.