YouTube Music is our go-to music streaming platform when we want a unique streaming and suggestion experience. Even though Spotify and Apple Music and excellent with the audio quality, YouTube is way ahead of the path with the music suggestion and radio. But the YouTube audio quality is still problematic to many. Do you feel like YouTube Music audio quality while streaming is low? Well, here is a fix.
Let us see how to stream high-quality audio in YouTube Music every time you play music.
Content
Stream High-Quality Music in YouTube Music on Android and iPhone
YouTube Music streaming quality is always set to normal on your phone. Therefore, when you try to listen to music using your AirPods or other high-quality headphones, the experience might be inadequate. Follow the steps to see how to stream high-quality music on YouTube Music on your phone.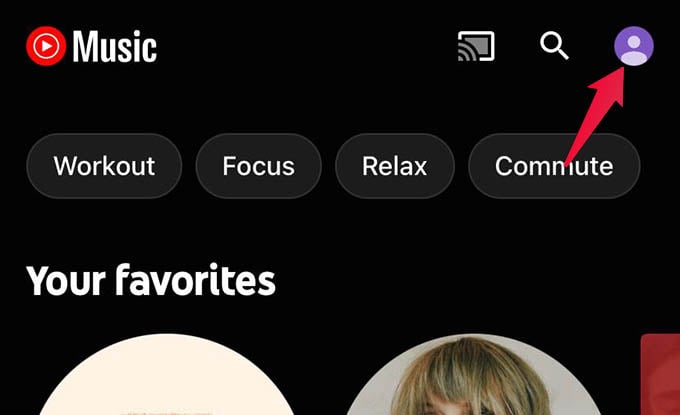 Open the YouTube Music app on your Android or iPhone.
Tap the profile icon at the upper-right corner of the screen.
From the menu, go to Settings.
Tap Playback & Restrictions option from the next screen.
Select Audio quality on mobile network or Wi-Fi.
From the popup menu, choose "Always High" to stream high-quality music always.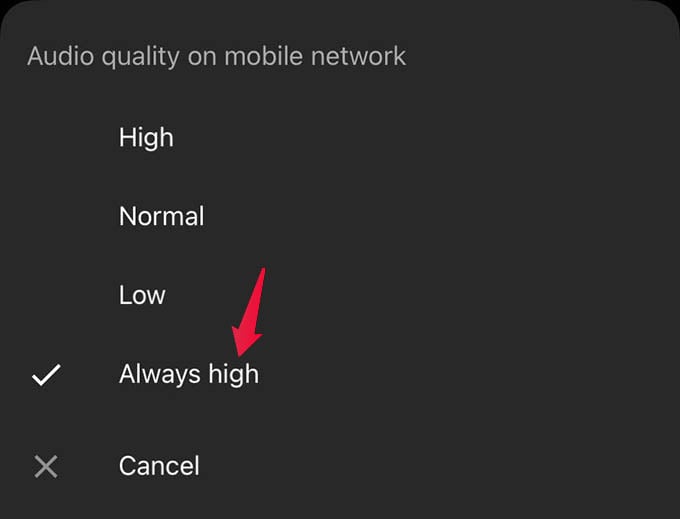 If you have a limited data plan, set "Always High" for WiFi only. Otherwise, YouTube Music stream will take up a lot from your cellular data plan.
Related: How to Play YouTube Music on Alexa Speakers (Echo, Echo Dot)
Stream High-Quality Audio in YouTube Music Always on Desktop
If you are someone who streams YouTube Music from the desktop, like me, you might want to play high-quality audio through the computer speakers. There is also an option to set high quality for YouTube Music streaming on desktop.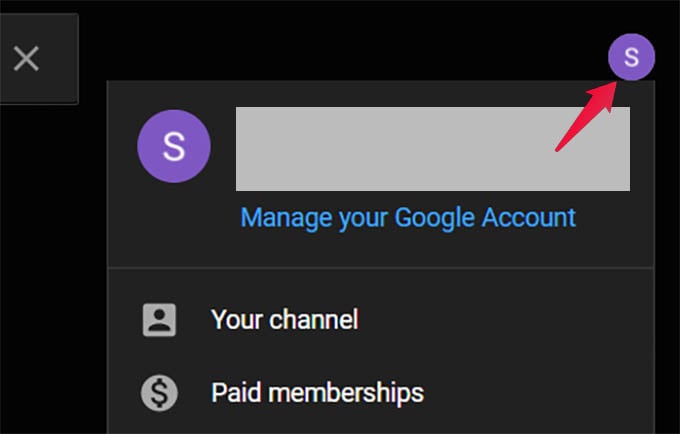 Go to YouTube Music from your PC browser.
After signing in to your account, click the profile icon in the upper-right corner.
Click on Settings.
From the Settings window, go to Playback.
Choose "High" from the Audio Quality menu.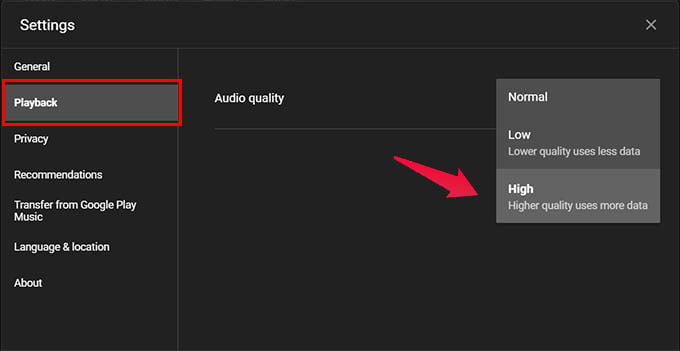 There you go! YouTube Music will switch the audio playback to the highest quality available. However, you might still not get the audio quality as you get in Spotify. YouTube Music uses a bitrate of 256Kbps in the highest quality, while Spotify has 320Kbps bitrate.
Related: How to Use Spotify, YouTube Music, Apple Music, Pandora as Alarm
With the audio quality setting, you can play high-quality audio on YouTube Music as you get on Spotify, Apple Music, and others. Hope you now get to play extreme quality music on YouTube Music.