"Alexa, Play YouTube Music." Well, that is one of the things we ever wanted to do with the Echo or Echo Dot – Alexa speakers. Amazon Alexa lets you link Spotify to Alexa and Apple Music to Alexa speakers. You might have also noticed that YouTube or YouTube Music missing from the list. I personally enjoy streaming original music from Spotify. But, YouTube Music is always a step ahead with music recommendations and song covers.
In this guide, we will look at the best possible methods to play YouTube Music on Alexa speakers.
Play YouTube Music on Alexa Speaker
As we already tried and failed, it is obvious that Amazon does not let you link your YouTube Music account with Alexa (or vice versa). I have searched the whole Alexa app and YouTube Music app for such an option but failed. There is not even a third-party Alexa Skill to connect YouTube Music with Alexa.
Now, the only way left for us to use the Bluetooth connectivity on our phone or laptop to stream music from YouTube Music on Echo speakers. Let's see how.
In simple methods, you can ask Alexa "Alexa, connect my phone" to enable pairing mode. Alexa will say "searching" and in the meantime, find and connect the "Echo/Echo Dot-TSM" from the Bluetooth settings on your PC or phone. Here's a video tutorial of the same:
If the above method does not work for you, follow the steps: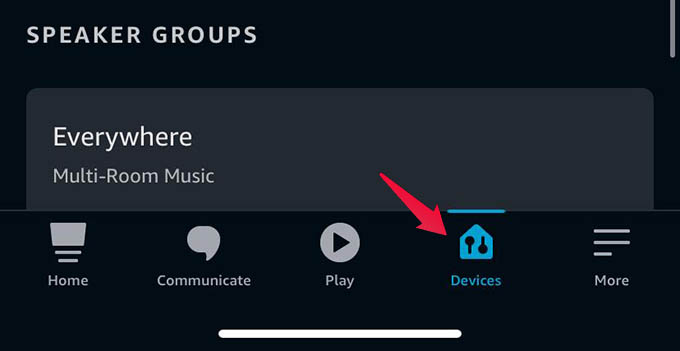 Open the Amazon Alexa app on your Android or iPhone.
Go to the Devices tab and select your Echo or Echo Dot speaker.
From the next window, tap the "Bluetooth Settings" menu.
Tap the "PAIR A NEW DEVICE" option.
Now go to the Bluetooth settings on your phone or laptop, find and connect to the Alexa speaker.
After pairing your phone with Alexa, go ahead to the YouTube Music app/website. There you can start playing music. It will play directly on your Amazon Echo or Echo Dot speaker.
Related: 15 Cool Things to Do with Alexa That You Never Knew Before
Please note that this workaround does not let you command "Alexa, play music on YouTube Music." It streams music from the YouTube Music app on your phone over Bluetooth. However, once you start streaming music from YouTube Music on Alexa over Bluetooth, you can control playback. Following are some commands you can use to control YouTube Music on Alexa, streaming over Bluetooth from your phone.
Alexa, pause
Alexa, play
Alexa, skip this song
Alexa, next song
Alexa, previous song
Alexa, stop
There you go! You are playing YouTube Music on Alexa speaker. But the difference it is played from the phone over Bluetooth. The limitations will end once YouTube comes up with the Alexa pairing feature. Stay tuned to know more about Alexa features and tricks.