Signal messenger app is right now the most secure messaging apps, for those who look for privacy online. But a few things, like Sticker availability, is an issue for many. WhatsApp has tons of sticker apps and sticker maker apps, which Signal lacks. If you want to make custom sticker packs on Signal, keep reading.
Here we will show you how to create custom sticker packs for yourself using your PC or Mac.
Create Custom Signal Sticker Packs
Signal app is available for both Android and iPhone users. Unlike WhatsApp, there are no sticker maker apps or custom sticker pack apps available for Signal messenger. But the PC or Mac companion apps from Signal come with options to let you add custom sticker packs. Let us see how.
Related: 15 Best Signal Tips & Tricks You Should Try Out in 2021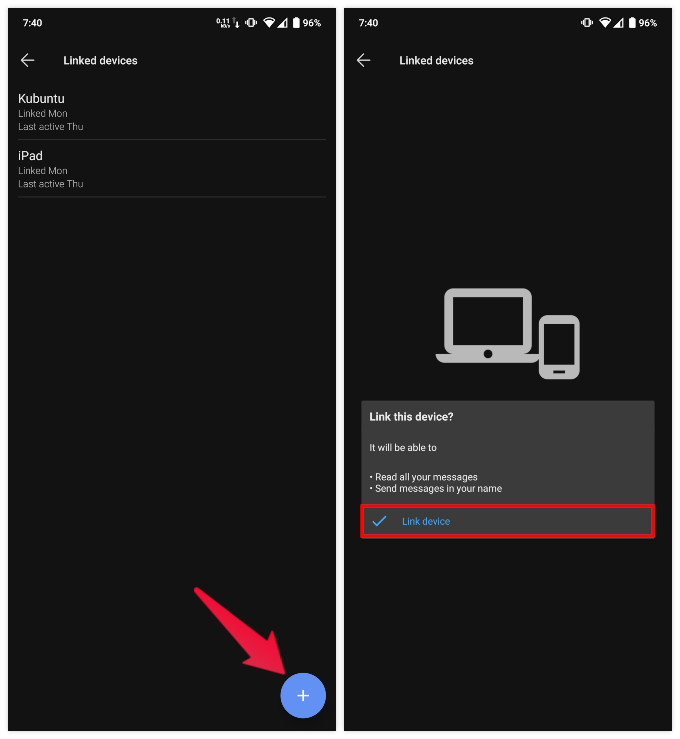 Download and Install Signal Desktop app on your PC or Mac.
Open the Signal app on your computer to see a QR Code.
Now, open the Signal app on your phone and go to Settings.
Open Linked Devices.
Tap on the "+" button or "Link New Device" and scan the QR code on the Signal desktop screen.

Once you log in, go to File > Create/upload sticker pack.

Select PNG images from the next popup window.

Once you select images to make a sticker, assign appropriate emojis to each sticker.

Click Next and give your custom Signal sticker pack a name.
Click Next again and confirm to upload the Sticker pack.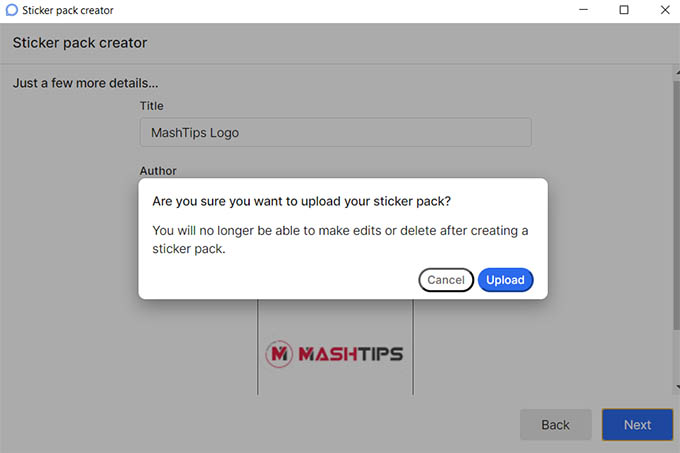 Once Signal uploads your sticker pack, you can get the link to Sticker pack and share it among your friends. In the meantime, the custom Signal sticker pack you made will be available on your phone as well. You can send the same stickers from your phone to any chat.
Related: How to Send Disappearing Photos and Messages in Signal
Those who receive the sticker can also add the entire sticker pack to their Signal app by tapping on the Sticker. You can thus create and share a custom Signal sticker pack easily. Even though signal lacks custom sticker maker apps on phone, you can still make custom stickers for Signal all for free using your PC or Mac.