An email marketing campaign can be the most effective method to reach your audience. You can get all the information from the internet. Mailchimp is one of the most preferred email marketing tools that most of the businesses use. It allows you to create unique, optimized, and automated email campaigns. However, Mailchimp is not the only option you have. There are hundreds of free email marketing tools today, which offer impressive features.
There was a time when Mailchimp dominated the email marketing industry. However, many Mailchimp alternatives emerged in recent years to change the game entirely. These cost-effective marketing tools offer the best platform for small businesses to thrive. So if you only rely on the features of your email providers, you are missing a lot. Get started with the best email marketing tools and see how it skyrockets your business.
The Best Email Marketing Tools for Superior Reach
Email marketing tools help you to manage and control the entire campaign easily. Yet as there are many alternatives to Mailchimp out there, you must choose the right one for your needs. This should depend upon how many customers you want to connect to and what is your budget for that. Many email marketing tools even offer a free trial option to let to check out their features. Just remember that the success of your marketing campaign will also depend upon how effective the software is.
Here is a guide to the best email marketing tools that you can choose as Mailchimp alternatives.
AWeber
AWeber is a great email automation tool. This email marketing tool offers features with an easy to do interface. You can use preloaded email templates to enhance your marketing. AWeber also supports drag-and-drop functionality to make it much easier.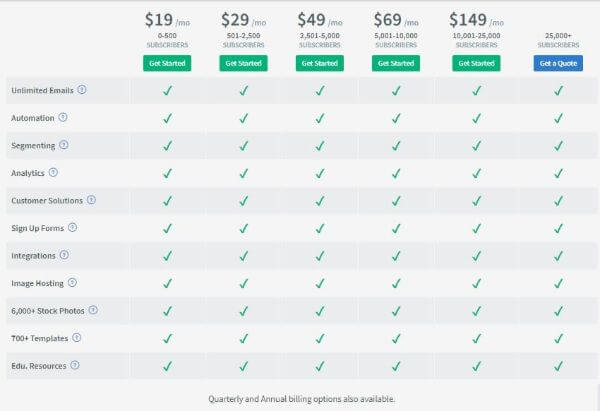 You can create newsletters by using templates. AWeber lets you integrate your list from API like PayPal and WordPress. Else, you can create your own API.
Besides, it creates automated emails from your latest posts. Aweber email campaign tool has a subscriber management tool and also offers a visual email editor and segmentation tool. AWeber Statistics lets you access performance reports. But, AWeber lacks options for customization if you want additional automation or features on the newsletter.
Website link: AWeber
Related: 10 Best Email Apps for iPhone and iPad – Google Inbox Alternatives
Kartra
Lead generation is a very important task. Email marketers work to create leads. Kartra provides a wide variety of templates for marketing campaigns. In addition to this, the Kartra email marketing tool also provides helpdesk support for the user.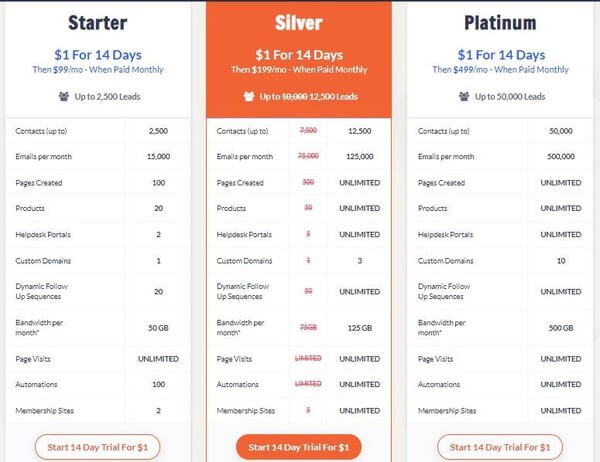 This email marketing tool also allows the user to use Kartra pages to display own brand. You can customize fonts, colors, layouts with ease. Split tests allow the user to track the performance of email marketing. Katra features an advanced visual builder, that includes features like add/remove tags, sequence, subscribe/unsubscribe to lists, etc.
With Kartra, you can send behavior-based responses to your clients. You can use Kartra for extensive marketing and email campaigns. This package comes at a low price than Mailchimp.
Website link: Kartra
MailerLite
MailerLite is one of the best Mailchimp alternatives. You can use this email marketing platform for any type of business. MailerLite is the best solution for sending bulk email campaigns. This email marketing tool lets you design newsletters, landing pages, and pop-ups. You can also segment customer lists, track campaign metrics, etc.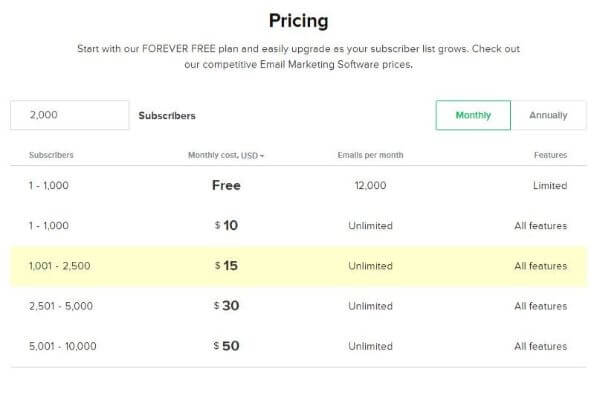 All the information is available in the dashboard on this MailerLite backend. It is more cheap alternative than Mailchimp. Mailerlite provides an easy to use interface. You can manage customer related queries and responses.
Moreover, you can integrate MailerLite with third-party web services, including the CRM tool with MailerLite. Based on all the features, it is a cost-effective and alternative for Mailchimp.
Website link: MailerLite
Related: How to Use Gmail Confidential Mode to Set Expiry and Password for Emails?
ConvertKit
ConvertKit is a great tool for e-commerce business. You can design opt-in forms, workflows and track subscribers. ConvertKit is a great tool for online creators and sellers and features a subscriber-based automation tool. This e-commerce campaign tool has a very intuitive and simple interface.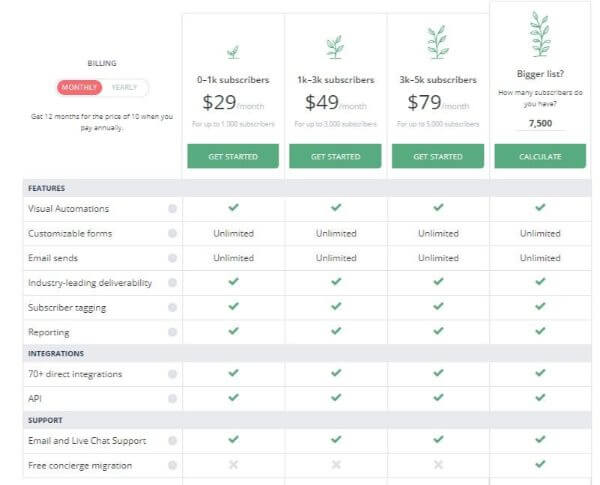 Bloggers can use ConvertKit to improve their internet presence. You also get an advanced segmentation tool and allows you to sort your subscriber based on a different category. ConvertKit lets you integrate with over 80 integrators.
The dashboard lets you check all your customer information. You can send out timely automated emails. Moreover, the price is also low when compared to other Mailchimp alternatives. You can use the price calculator on the site to get the pricing as per your needs.
Website link: ConvertKit
Drip
Drip is another good alternative to Mailchimp. This email marketing tool features advanced tracking and flexible API. It lets e-commerce businesses to improve their conversion rate and allows for better Facebook integration.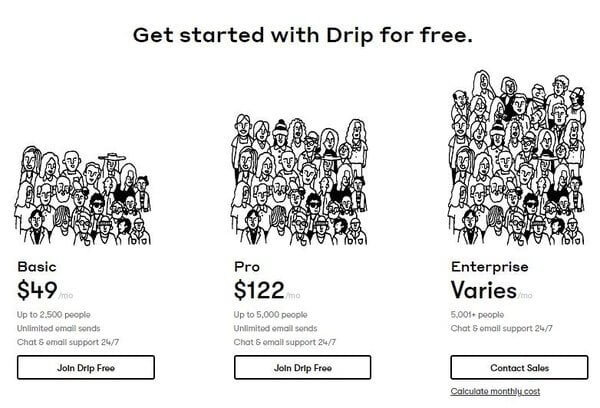 You get subscriber segmentation tool and customizable messages. It has a better automation engine than Mailchimp. This email marketing campaign tool has a visual builder to map out your ideas.
Moreover, you get a simple interface. You can start your campaign right after signing in. Drip allows you to set automated workflows, which will help to reach your set goals. This email marketing tool generates a report based on the performance of your campaigns. However, its pricing may be a bit higher than other email marketing tools.
Website link: Drip
Moosend
Moosend is also a great marketing tool for email campaigns. It is an easy to use service and provides a clean UI. Moosend email tool comes with a drag-drop editor and performance tracker for your campaigns. You can also customize your emails with customizable segmentation.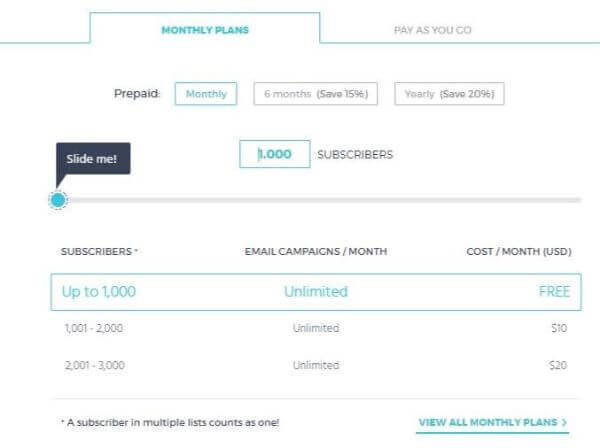 This email marketing tool is a cloud-based email service that is suitable for any business size. You can automate your campaigns and get the report in your dashboard. Moosend allows you to create a custom sign up forms. Besides, it has a wide variety of templates to start your marketing campaign.
With its automation feature, you can build and grow your email list. Moreover, other features are triggers, filters, and third-party integration.
Website link: Moosend
iContact
iContact is a cloud-based automation tool. It is good for small and midsize businesses. The software helps in designing campaigns, segment customer lists, and AB split test.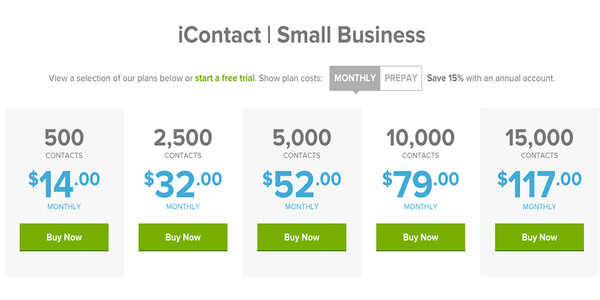 You can manage subscribers, and track performance in a dashboard. The easy to use interface and drag-and-drop functionality make it further simpler. iContact has email templates to improve campaigns also. You can create personalized campaigns with all its features.
iContact offers you an all-round email marketing solution. It has many features make it a good competitor for big names in the industry. They also have great support staff that can help you with your campaigns. This makes iContact an ideal option for those who do not have much expertise with email marketing.
Website link: iContact
Mailjet
Mailjet is suitable for businesses of all sizes. You can create email campaigns, and track campaign performance. It also lets you design customizable newsletters. Mailjet's campaign tool is an SMTP server-based marketing tool. This helps in its smooth performance and speed of email delivery.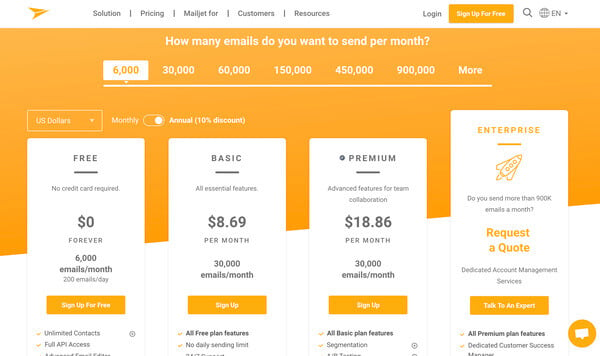 If your campaigns are time-sensitive, then it is a great tool. Mailjet is easy to set up and use. Besides, you get enough usage limit in the free version to try this product. Yet, the segmentation capability is not good compared to other Mailchimp alternatives.
Mailjet is relatively easier to use than other free email marketing tools. Its easy-to-navigate options and clean dashboard makes setting up campaigns very simple. Those who are new to email marketing can benefit a lot from Mailjet.
Website link: Mailjet
SendGrid
SendGrid is another cloud-based email marketing tool. You get an email builder tool to segment customers and send targeted email campaigns. It is also based on the same platform as the Mailjet.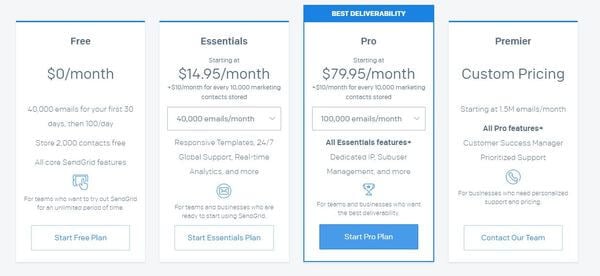 It is a great tool for business that relies on sending frequent newsletters. With SMTP, you get improved speed and performance. You also get a campaign editor to create a customized campaign. Moreover, you also get subscribers and template management.
SendGrid allows you to send automated responses to your recipients as well. The service is very reliable and the support is amazing. Yet the only drawback is that SendGrid can be a bit expensive for some. Still, you can use the free plan for basic email marketing needs.
Website link: SendGrid
Campaign Monitor
Campaign Monitor is a popular email marketing tool. It is good for businesses of all sizes. You can create customizable email workflows. Campaign monitor features drag-and-drop function and customer segmentation.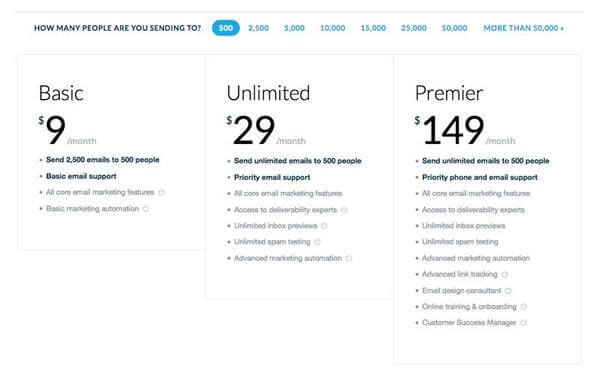 Campaign Monitor also has an easy and clean interface. It is one of the smoothest performing email marketing tool. Besides, its automation feature is very helpful for e-commerce. You also get 24×7 support and can integrate with third-party apps.
You get segmentation options based on different metrics. Besides, it provides you an easy visual creator. They also have a World Map, which lets you spot your customers. However, there is no free trial option in Campaign Monitor. That is why it is not that popular as other Mailchimp alternatives.
Website link: Campaign Monitor
Sendinblue
Sendinblue is an all-inclusive SMS and email marketing tool for businesses. The platform is very easy to use; you can create highly engaging campaigns within minutes. This makes Sendinblue a great option for beginners or those with no prior experience in email marketing.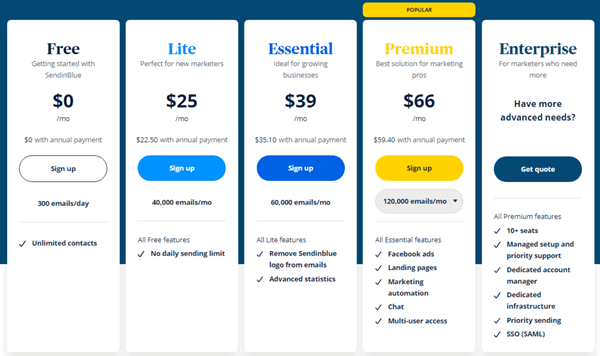 It offers simple automation tools that allow you to manage your campaign effectively. You can create workflows, send transactional emails, and segment users in Sendinblue. The software also allows sending bulk emails via a smart AI algorithm. This ensures the best email deliverability and maximum customer reach.
Sendinblue has an exceptional developer API as well. This allows you to integrate your campaigns into any desired application with better functionality. Sendinblue is arguably one of the best alternatives to Mailchimp. It is cheaper than Mailchimp as well.
Website link: Sendinblue
GetResponse
GetResponse is a smart email automation and marketing tool. It is an affordable option for those looking for Mailchimp alternatives. At the same time, GetResponse comes packed with many advanced features as well.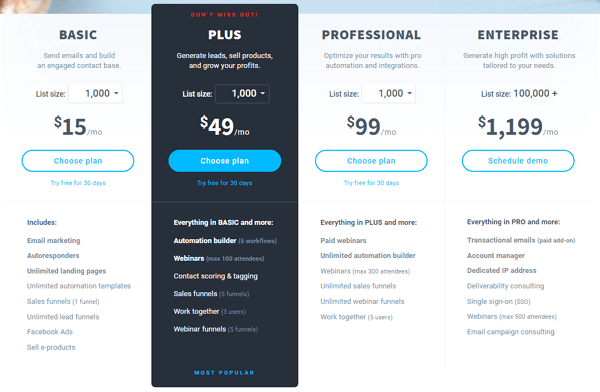 GetResponse offers many options to customize your email marketing campaigns. The software is easy to use and serves as a complete marketing platform for businesses. It allows you to create your unique brand tone for emails and apply that to all your communications. This makes your newsletters look more professional.
The only drawback of GetResponse is that there is no free plan. However, you can opt for the 30-day trial to check its features. GetResponse can be a value-for-money email marketing tool. It has a powerful and efficient algorithm that helps you to maximize your conversion rates.
Website link: GetResponse
Constant Contact
Constant Contact is another one of the popular alternatives to Mailchimp. It is known for educating users about email marketing with webinars and courses. Besides, the software is resourceful enough to help you manage your campaigns very easily.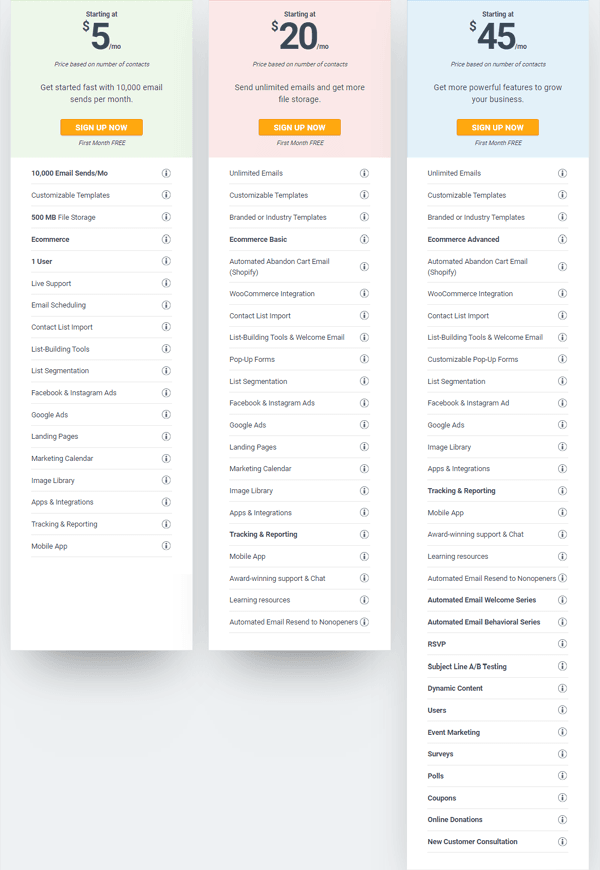 Just as the other email marketing tools mentioned here, Constant Contact is very easy to use as well. It comes with plenty of options to make things easier for you. This includes email templates, learning material, social media integrations, and more.
You can also sort your contacts using Constant Contact. This way, you can have a master list for better management and engagement. Constant Contact allows you to track your promotions as well as click-through rates. This can be very beneficial for small-to-medium businesses.
Website link: Constant Contact
ActiveCampaign
ActiveCampaign is an all-in-one marketing platform. It is simple to use and helps to reach your goals much faster than other email marketing tools. The automation features are also one of the best in the industry.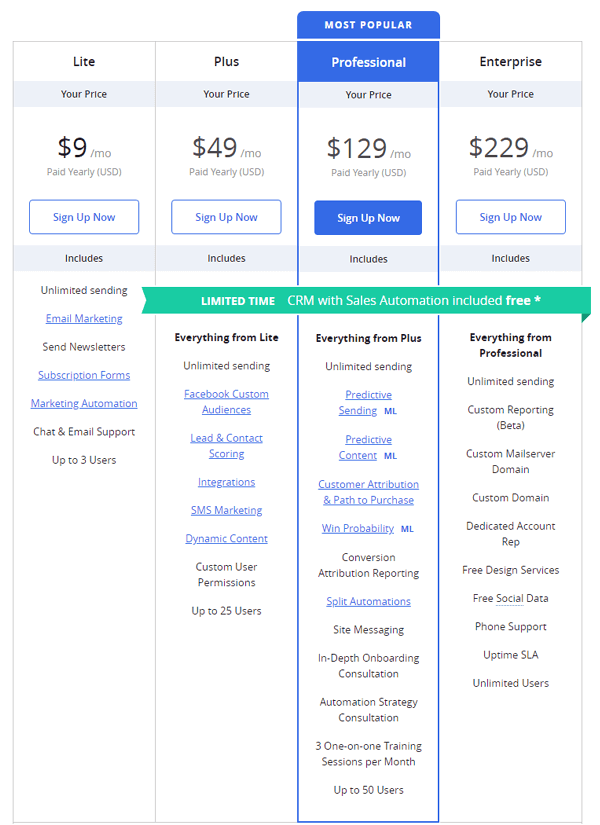 You can create any sequences of emails using ActiveCampaign. This can include all the parameters you want for better customer reach and engagement. ActiveCampaign also allows you to tag users based on their behavior or do A/B tests.
You can create personalized content for your website using the software as well. This helps to make your landing pages more optimized for the customers. ActiveCampaign also comes with strong lists management features. It works with Shopify, WordPress, BigCommerce, and WooCommerce sites. The customer support of ActiveCampaign is outstanding as well.
Website link: ActiveCampaign
Benchmark
Benchmark has a presence in 15 countries across the world. It is one of the premium email marketing tools, which comes with impressive features. It offers a free plan as well to help you manage small-sized marketing campaigns.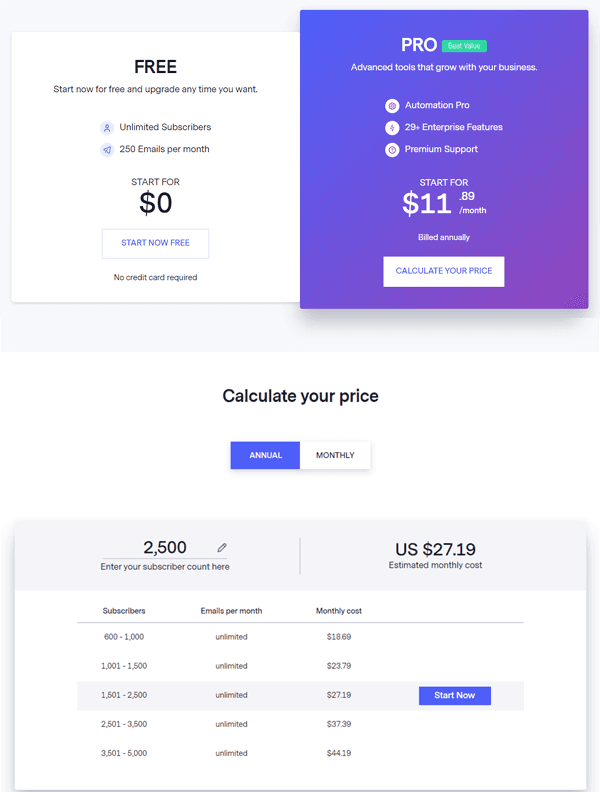 Benchmark can be the best bet for multilingual teams. You can easily collaborate with your team members from within the platform. It has an easy newsletter builder as well. This can be of great use for beginners. However, the reporting features of Benchmark are not up to the mark.
You cannot expect great automation tools for your marketing campaigns with Benchmark. The software has a limited amount of data storage too. Still, the low pricing of Benchmark makes it a good deal for startups and individual businesses.
Website link: Benchmark
Newsletter2Go
Newsletter2Go is a powerful marketing tool that is different from other platforms. It allows you to pay for the services as you go. This way, you do not have to commit to a subscription. Besides, you are charged for the emails you send. This makes it a budget-friendly option for businesses.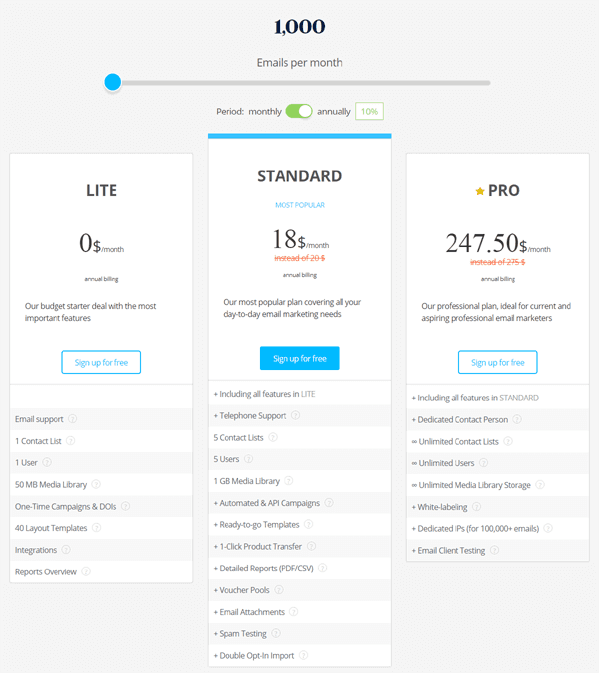 The paid plans for Newsletter2Go are much affordable than other email marketing tools. This makes it one of the more reasonable alternatives to Mailchimp. Newsletter2Go gives you 1000 free email credits in your account every month as well.
Newsletter2Go offers industry-standard automation features. Yet, the email templates library is not that extensive as that you see in other Mailchimp alternatives. Overall, the platform can be ideal to get started with email marketing for individuals and startups.
Website link: Newsletter2Go
Omnisend
Omnisend is a great tool for ecommerce sites. The SMS and email marketing platform allows you to manage your campaigns easily for better conversion. The segmentation options are also impressive and efficient for better market reach.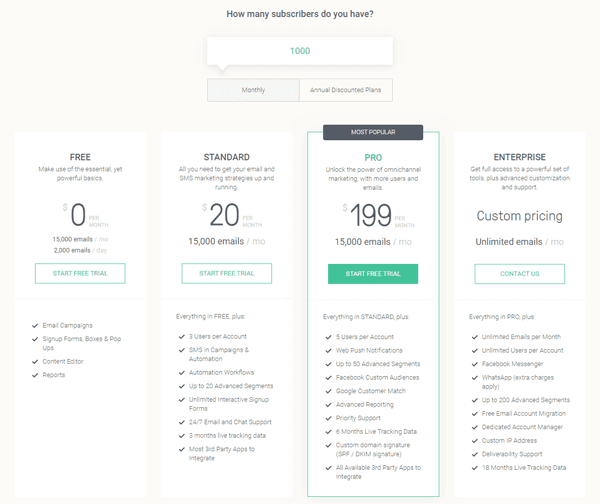 You can use the advanced automation features in Omnisend for superior customer engagement. It allows you to control and manage your campaigns through visual workflows. Moreover, you can also include unique features in your campaign to boost conversions.
Omnisend allows live website tracking as well. You can easily segment your lists based on granular data as needed. Besides, Omnisend has modern landing page templates too. This makes using the marketing platform much simpler. However, Omnisend may not perform that well outside of ecommerce.
Website link: Omnisend
SendX
SendX is a relatively new entrant in the industry. It offers a simple and easy to use platform aimed at beginners and non-marketers. SendX is very affordable too. This makes it a strong contender in the best email marketing tools race.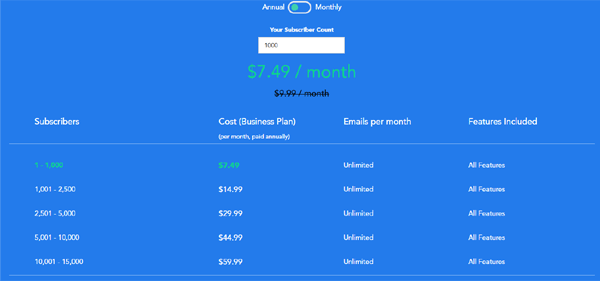 The most unique feature in SendX is its Opti-Send technology. This feature resends campaigns automatically to people who did not open the email earlier. That way, you can boost customer rates for your campaigns. Many of the best free email marketing tools do offer this feature. Yet most of them keep it as a manual action. This gives SendX an upper hand over other alternatives to Mailchimp.
SendX accepts cryptocurrency as well, which is not that common for email marketing tools. You can also sign up for the 14-day free trial and check how the platform serves you.
Website link: SendX
HubSpot
HubSpot is renowned as one of the first email marketing services. However, the surge in free email marketing tools often overshadowed the platform. That, in part, is also because HubSpot offers email marketing as part of its all-inclusive CRM packages.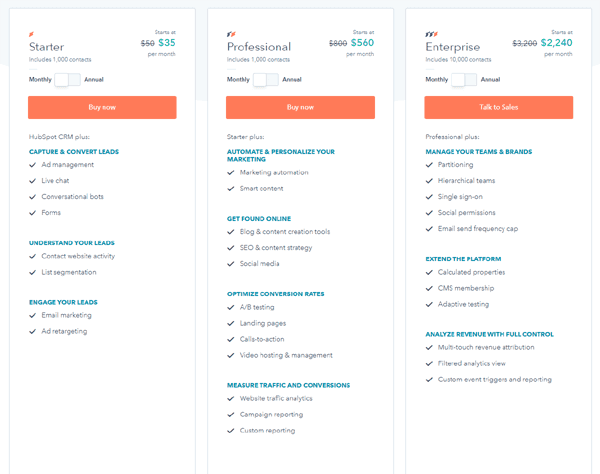 The all-in-one CRM platform offers you content management, email automation, landing page builder, and more. HubSpot offers extensive services to help you manage your marketing campaigns easily. Yet again, the automation platform is very limited when compared to other Mailchimp alternatives.
The strongest point of HubSpot is its powerful analytics. You can easily track your conversion rates and leads using the marketing platform. HubSpot is very affordable to start with as well. However, you may have to pay higher fees later for accessing more advanced features.
Website link: HubSpot
DotDigital
DotDigital is an innovative solution for creating and managing marketing campaigns. Essentially, it is a cloud-based engagement platform. However, it allows you to design responsive emails and send them to your contacts easily.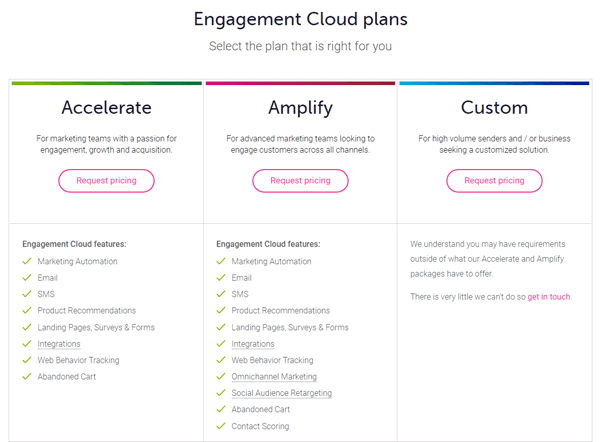 You can integrate DotDigital with all the basic platforms for sending automated emails. This helps to run and manage your marketing campaigns more effectively. The automation features in DotDigital are very advanced and effective in reaching more customers. Moreover, you can easily design attractive newsletters using the drag-and-drop email editor in minutes.
DotDigital is not usually considered as one of the best Mailchimp alternatives. Yet it does have all the tools needed to help you boost your reach and conversion rates. There is no standard pricing though. You will need to get in touch with a representative for a price quote.
Website link: DotDigital
Mailchimp is good for advertising and email campaigns. Besides, it includes a lot of pedigree for digital marketers. However, Mailchimp might not be for everyone. This is the reason why businesses look for other alternatives to Mailchimp all the time. As said, there are a lot of high-efficiency email marketing tools that can help you with your campaigns. You just need to find the best one for your requirements.
Choosing from the Best Email Marketing Tools
Finding the right email marketing service is very important in today's competitive era. You should choose one that has an easy user interface. Most of the free email marketing tools allow you to create engaging and attractive email newsletters using drag-and-drop features. This helps to make the platform more user-friendly. Besides, it also saves you time and eases the effort required for managing your campaigns.
You should choose free email marketing tools that allow you to send bulk emails also. At the same time, the bulk emails should be personalized and targeted as per your audience. So you may need to look at the automation features offered by the email marketing service as well. In short, the software should let you reach your target audience in the easiest way.
The best email marketing tools help you to manage your contacts easily. You can segment users into groups on the platform. Besides, you can also track how your campaigns are performing using the best email marketing services. Most importantly, the service you choose should ensure that your emails do not go to the spam folder.
Here are some of the commonly asked questions about email marketing tools. This will help you to choose the best one for your needs.
What are email marketing tools?
Email marketing tools are software designed to help you reach more customers via emails. They help you to create, run, and manage email marketing campaigns effectively. Email marketing services act as a key building block for the success of any business today. They allow you to find new customers as well as retain regular clients.
Which are the best Mailchimp alternatives?
Mailchimp was the leading name in the industry until a few years ago. You have many alternatives to Mailchimp today that offer similar or even better services. There are many free email marketing tools available as well. However, the best Mailchimp alternatives will depend upon your actual usage requirements. This includes the number of customers you want to engage as well.
Which is the best email marketing tool?
The best email marketing tool will be the one that serves you in your best interests. If you want a service that requires little effort from your side, then look for high-end automation features. Yet if you are more budget-conscious, then the free email marketing tools will be the best choice for you. Simply put, the best choice depends on your needs and budget.
How much does email marketing cost?
Running a campaign can be very easy with email marketing tools. The cost of your email marketing can go anywhere from $20 to $500. It will depend upon the number of subscribers and your contact list. Besides, the number of emails you send every month will also determine your email marketing cost. Note that the added features in the email marketing platform will also add to the cost.
How much does Mailchimp cost?
Mailchimp pricing starts at $9.99 and it can go up to $299. There is a free package for checking its features as well. It includes all the basics for businesses to get started with email marketing. However, there are many Mailchimp alternatives, which have low starting prices. Services like Mailjet, Campaign Monitor, Constant Contact, and SendX are priced lower. Yet they offer similar or even better features than Mailchimp.