Google maps is one of the most popular navigation apps used by all on Android and iOS. Google Maps has many cool features that can help you easily navigate. Also, the app has a lot of information to provide right away and shows you important information, such as the timing of stores or toll fees.
Today, we will look at the best Google Map tips and tricks you need to know to get the best out of the Maps app while you use it on the road.
Use "Near Me" Keyword with Search
Google Maps is all about making life easier. With Google Maps, you can easily search for anything that is nearby. Whether it has to be the ATM, Police Station, Pharmacy, or even Gas Station, you can easily find it.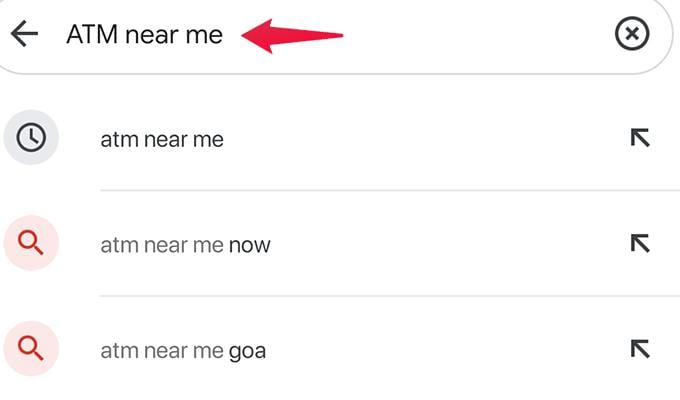 Simply type in "Gas Stations Near me" in Google Maps, and the app will show you the nearest Gas Stations with their operating times as well as the distance between your current location and the Gas Station.
Google Maps vs. Waze vs. Apple Maps: Which One Navigates You Better?
Check What's Inside (A Business)
Popular places like airports, complexes, and malls are bound to have a lot of other businesses inside them. With Google Maps, it is now easier to see what's inside a particular location without having to ring the business up. Just search for the particular building and tap on it.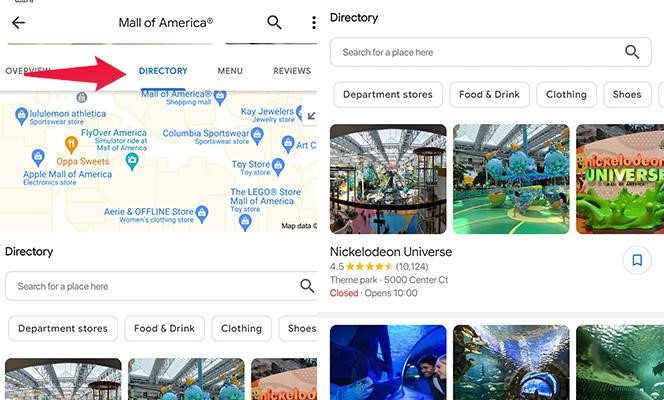 You should see a Directory option. When you tap on it, you can see what businesses are inside, such as restaurants, supermarkets, gaming zones, etc.
Save Your Parking Location
Have you ever experienced a time when you've parked your vehicle on a new street and later realized you don't remember where you parked your vehicle? Well, Google Maps has a solution to that. All you need to do is whip out your phone and launch Google Maps.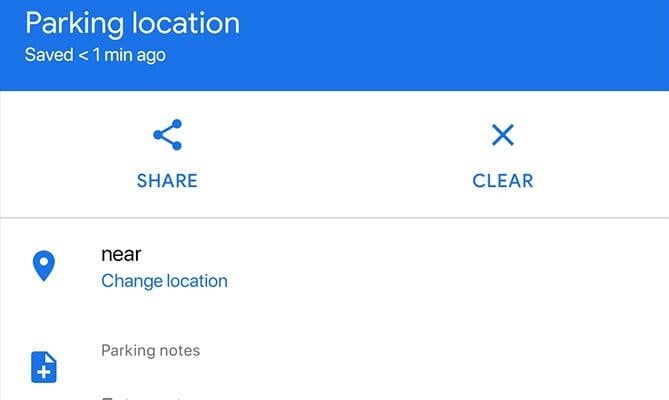 Now, tap on the blue dot that you see on the app. The blue dot represents your current location. When you tap on it, you will see a menu pop-up. Take on Save parking. You can also enter notes as well as set up a timer to remind you that your parking time is up.
12 Best Dash Cam with Parking Mode to Buy in 2022
Is This Store Busy? Check It.
Since many businesses have been added to Google and Google Maps, you will be able to see whether the particular business is crowded at the current time and for other previous days.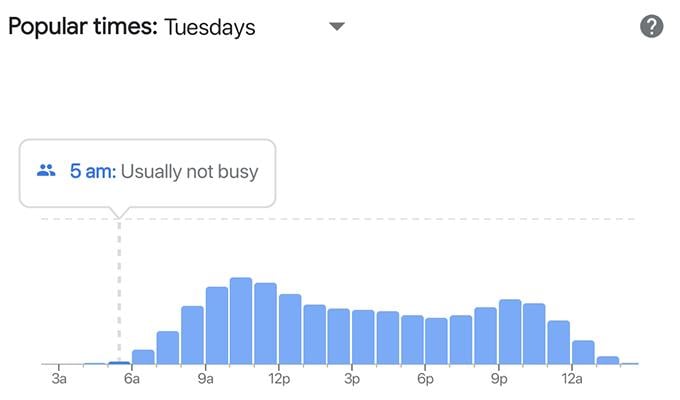 Simply search for the business or store on Google Maps and tap on it. You will be able to see a graph of how busy the store has been throughout the day. You will also be able to see the popular times of the business within Google Maps.
Add Your Favorite Locations
Ever been to a particular restaurant or coffee shop, and it made you feel like visiting it again and again? This can happen to many of us, especially when traveling to another city or state.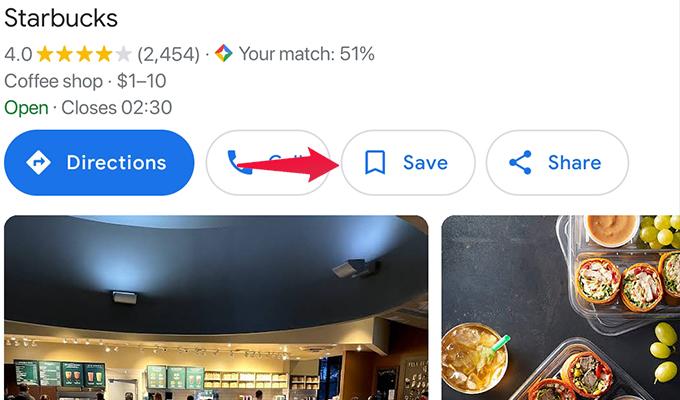 You can now easily add these places as your favorites on Google maps. You must search for the business or location on Google Maps and tap on it. Simply tap on the Save button, and you are good to go. You can always look at the saved locations on Google Maps at any time.
Google Maps Can Show You Live Traffic, Cycling Maps, and Bus/Subway Routes; Here's How
Send Locations from "The Web" to Your Phone
Google Maps can be easily used either on the phone via the app or on a PC using the web version. If you are searching for a particular location on Google Maps using your PC, you can easily send the location to your mobile phone.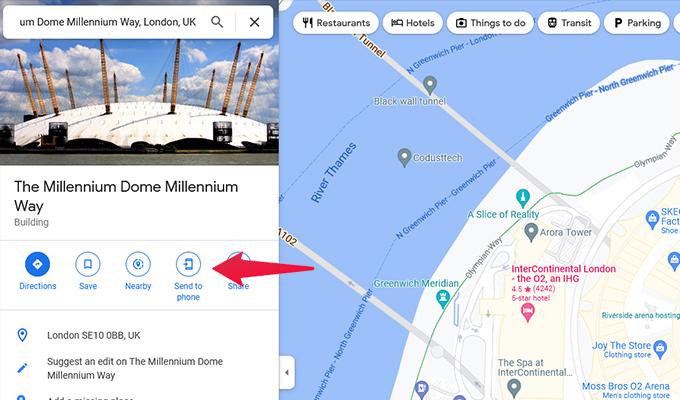 Simply click on the Send to Phone option on your PC. You will be able to choose to what device you want to send it and whether you want to send it via email or by SMS.
Customize Vehicle Icon
When you use Google Maps for navigation while driving, you might have noticed the flat white circle with the blue arrow on top of it. Well, did you know that you could easily change that icon to an actual vehicle?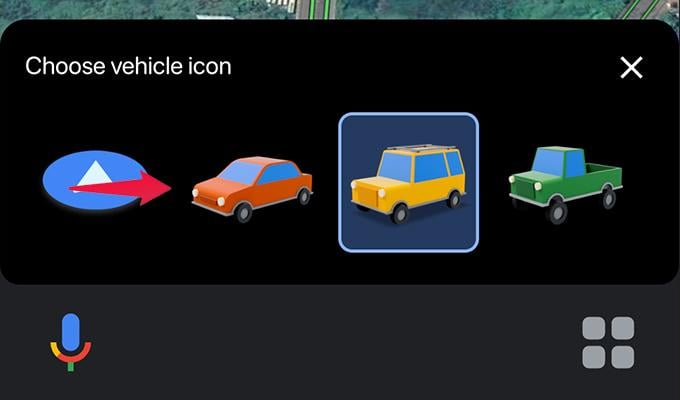 All you need to do while using the navigation app is to tap on the icon. You can choose between a sedan, a pickup truck, or an SUV. And when you change the icon, you will see the vehicle is animated.
How to Report Accidents and Live Traffic Incidents in Google Maps
Control Music Playback While Navigating
When using your mobile device to navigate your vehicle and have music playing from a streaming app. Google Maps allows you to skip or pause the track right away. Here is how you can enable this.
Launch Google Maps and tap on your profile icon.
Select Settings followed by Navigation Settings.
Now, select Show Media Playback Controls.
You can now select the media app that is installed on your device.
Tap on Next and, finally, on Done.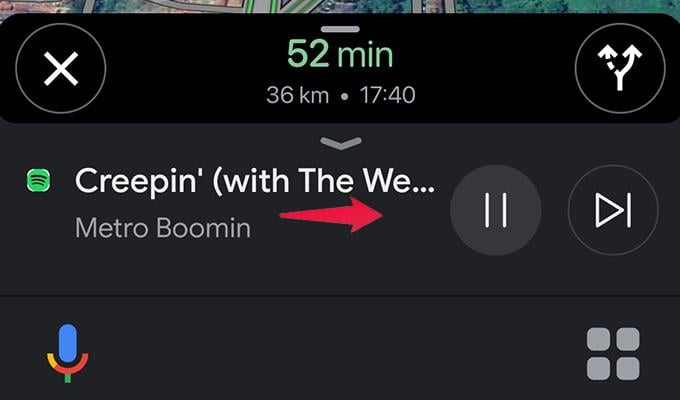 Now, when you play music, for example, via Spotify, you will see the track's name and the media controls while navigating via Google Maps.
Get Beautiful Custom Spotify Widgets on Android With These Apps
Enable Incognito Mode
Just like the Google Chrome web browser and YouTube service, Google maps also lets you enable incognito mode. This mode lets you use Google Maps without tying any information to any account or your map history. Also, once you are done using the incognito mode, all information and data that has been entered into Google Maps while using this mode will be cleared away. Here is how you can enable Incognito Mode.
Launch Google Maps and tap on your profile icon.
Now, choose Turn on Incognito Mode.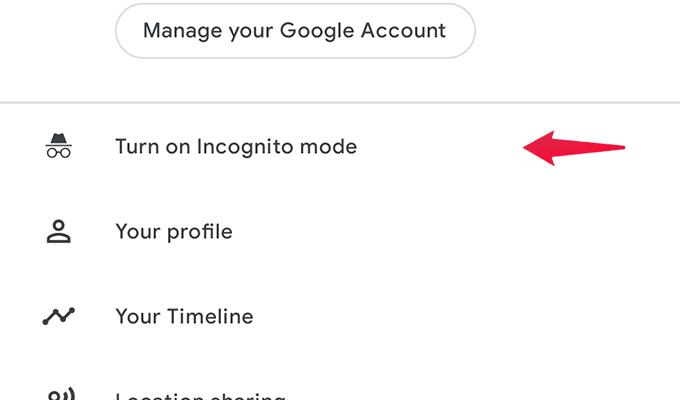 Download Maps for Offline Navigation
While traveling, there can be times when you might be receiving poor to no network connectivity. During such situations, it is best always to have an offline version of the map for the location you will be traveling or visiting. Here is how you can enable Offline Maps.
Open Google Maps and tap on your profile icon at the top right d the map.
Tap on the Offline Maps option.
You will now be able to select your portion of the map for offline use.
Once downloaded, you can edit, update or even delete it.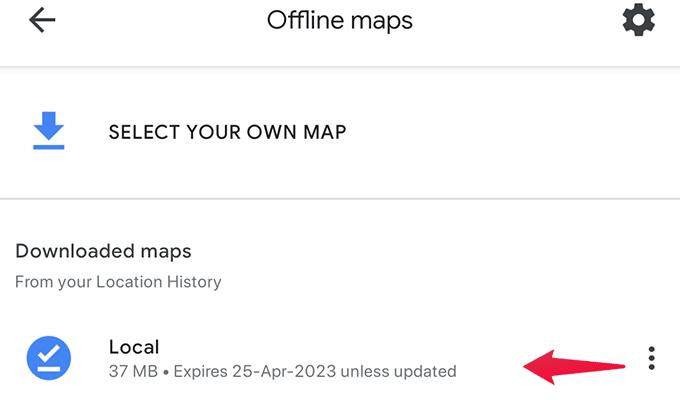 Offline maps also come with an expiry date crossing it will delete the offline copy of your map.
You Can Now Avoid Crowd Using Google Maps Before You Go for Shopping
Share Your Live Location
Have dear ones and friends traveling around? As a responsible person, you always want to ensure they are on the right path, headed to the right destination. Google Maps makes it super easy for you to share your live location. Here is how.
Launch Google Maps and tap on your profile icon.
Choose Location Sharing.
Tap on the button that says Share Location.
You will now be able to share your live location with your contacts right there.
There are options to choose between setting a time limit for sharing locations or you can manually ending the location sharing in Google Maps.
Delete Google Maps History
Google Maps has a feature where you can view all your map history and even delete it right away. Here is the procedure to delete your Google Maps history.
Open up Google maps and tap on your profile icon.
Tap on the Settings option.
Now, select map history.
You can scroll and see all the actions you've performed on Google maps.
You can tap on the Auto Delete option at the top of the maps history page.
You can choose to delete map history older than either 3, 18, or 36 months.
Alternatively, you can choose never to delete map history.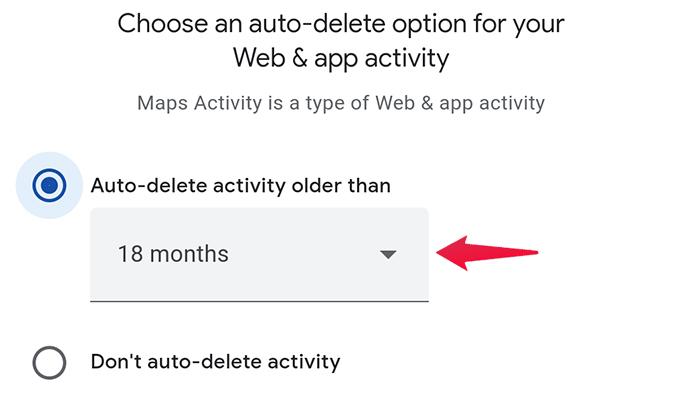 You can follow these tips and tricks to get the best out of Google Maps on Android and iPhone. There are a lot of useful features that can greatly help you navigate with Google maps like a professional. With these tips and tricks, you can be the fastest to navigate around the Google Maps app.