As you know, heavy browsers can drain our system memory and precious battery life. What is the alternative? The answer is obvious, lightweight browsers. How do lightweight browsers differ from the "heavy ones"!!! They do the same work as that of the mainstream browsers with reduced consumption of system resources and low memory footprint.
Here is a list of lightweight browsers for Windows 10 that those won't take your system resources.
Midori Windows Browser
Midori is one of the opensource lightweight browsers for Windows 10. Besides being a lightweight browser, this windows browser supports mainstream browser features. This includes HTML5 support, bookmark, RSS support, Spell-checker, anonymous browsing (Incognito browsing), etc.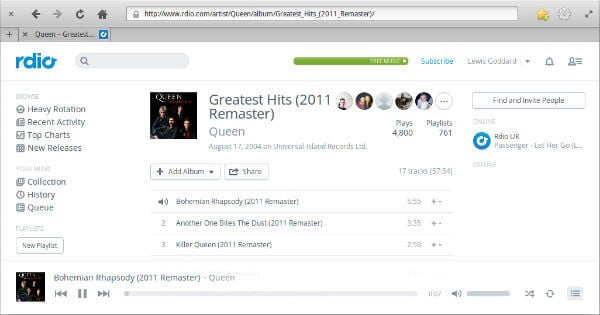 Midori also features changing privacy settings, font/display settings, startup settings, etc. As most browsers have, this browser also comes with a default search engine. Midori uses duckduckgo as its default search engine. This is a plus in a world where everyone is in fear of privacy infringement since duckduckgo doesn't collect or share user information.
Concerning UI design, Midori is minimalist and straightforward in approach, which is a trend nowadays. The UI mainly consists of a search box, bookmark bar, some of the usual buttons, and apparently, the content takes the majority of space.
Key Features: Open-source | HTML5 support| Spell Checker | Incognito Browsing | Start-up Settings | Privacy Settings | Minimalist UI | Download Midori
Related: 8 Best Android Data Saver Browser to Save Internet Data Usage
Comodo IceDragon
The first thing to mention is that Comodo is a security company, and that clarifies the superpower of this browser. Along with robust security Icedragon has other necessary features also, which is similar to Mozilla Firefox. Some of those features would be menus, extensions, add-ons, and so on.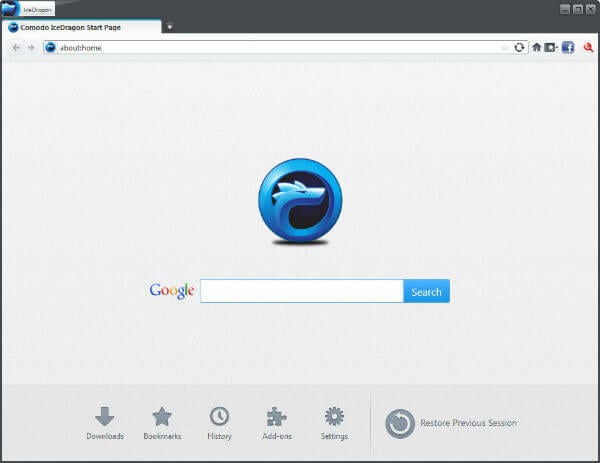 This lightweight windows browser uses Comodo's DNS servers while converting URLs to IP addresses. And the company claims that Comodo browser servers are faster than any other. Moreover, the best web browser runs in its own virtually created container. There is no contact with the system, which means the potentially harmful software is neither downloaded nor installed. This lightweight browser also features such as scanning a web page for threats, crash report, performance report, etc.,
Key Features: Security | Web page Scanning | Crush Report | Performance Report | Download Comodo
Related: Best Windows 10 DVD Players Support All Video Formats
SeaMonkey
Like Midori, Seamonkey is also an open-source Windows browser. This one offers more than regular web browsing. SeaMonkey has got a built-in email client and also helps to develop a simple web page by using the built-in editor.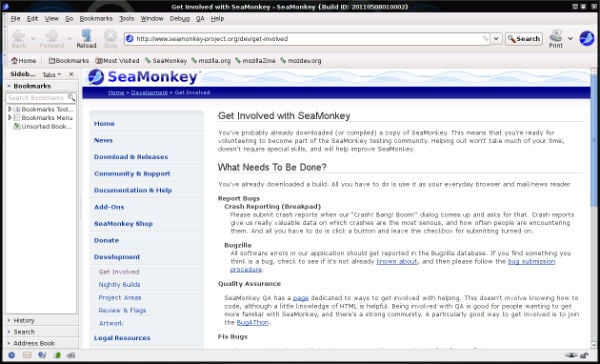 This Windows lightweight browser comes with a built-in password manager. The other features include mouse gestures, voice interactions, ability to restore sessions, etc. The point to be noted is that it has all these features mainly features such as voice interaction and still is lightweight.
There is a downside to SeaMonkey, though. Since it is open-source, Seamonkey undergoes frequent changes. Hence it is not stable and reliable, but the less consumption of energy and memory makes that downside irrelevant.
Key Features: Open-source | Built-in Email Client | Password Manager | Voice Interaction | Mouse gestures | Download SeaMonkey
Maxton Cloud Browser
This best Windows 10 Browser comes with features that even the significant competitors lack. Maxton comes with a built-in ad-block (which many users crave for and many browsers lack), screen capture tool, night mode, read mode, and so on. Also, it has got a multi-account password manager, which goes by the name Magic Fill.
Moreover, Maxton Browser has got its cloud service to sync user data between various devices. This is a handy feature as we are moving towards the trend of cross-platform compatibility. Paxton is a multi-engine browser that comes with a Trident engine (Internet Explorer) and WebKit engine (Safari and formerly chrome).
Key Features: Ad blocker| Password Manager | Data Sync Across Devices | Multi-Engine | Download Maxton
Vivaldi
Vivaldi has got solid performance and a reliable browser for Windows 10. This lightweight browser uses Google Chrome engine, but use far less memory than Chrome browser. Vivaldi has got some customization options such as themes, tab arrangements, take notes, etc.
The Vivaldi browser has an option to schedule the theme to change automatically. Vivaldi browser has beaten Mozilla Firefox in the HTML5 test. This Windows browser is pretty young and has got some room for improvement.
Key Features: Chrome Engine | Theme Change Scheduler | Tab Arrangements | Download Vivaldi
Related: How to View Hidden Files, Folders, and Drives in Windows 10
Torch
Torch Browser also uses a Chrome engine in it. This browser is a boon to those users who wish to access media content from the web. The torch browser is mainly designed to help with listening to music and watch videos.
This lightweight browser is packed with features for managing and playing media sources easily. Torch browser has got a built-in youtube streaming service called torch music. Another feature is a built-in download button. This saves us from the trouble of finding additional tools and prevent from installing any malware.
Key Features: Chrome Engine| Multimedia friendly| Streaming services| Download buttons | Download Torch
Lunascape
Lunascape is a multi-engine browser like Maxton Cloud Browser for Windows 10. Unlike Maxton Cloud, Lunascape has three engines associated with it. Trident (Internet Explorer), Gecko(Mozilla Firefox), Webkit (Safari, and formerly Chrome) are the three engines used. The best web browser allows switching between these engines at any time. But this may cause poor performance on some systems.
Key Features: Multi-engine | Engine Switching option | Download Lunascape
Related: How to Enable Free VPN on Opera Browser for Android
Opera
Opera is one of the most popular lightweight browsers for Windows 10. It consumes very little computer resources and does not hog your CPU. This helps to free maximum RAM space possible for other tasks. You can use as many extensions with Opera as you like. It will still offer you a faster and lightweight experience.
You get a lot of productive features with Opera. It comes with an inbuilt ad-blocker too. This helps to load web pages faster by blocking the trackers and ads. You can organize tabs in workspaces, convert units, send links and sync data between devices, and do a lot more with Opera. It even comes with a free VPN included. That makes Opera possibly the best browser for Windows 10. You can even get Instagram on the sidebar as you browse.
Key Features: Ad Blocker | Extension Support | Free VPN | Integrated Tools | Cross-Device Data Sync | Download Opera
Microsoft Edge
Microsoft Edge is the default web browser on Windows 10. It is an upgraded version of the original Internet Explorer browser. However, Edge offers a much better experience to users. It also uses much less power and system resources when compared to other browsers. Microsoft Edge comes with good security features as well. It can detect phishing and block malicious sites from attacking your computer.
The page load speeds in Microsoft Edge are also very fast. It is built on the Blink engine and V8. This makes the interface somewhat similar to Google Chrome. In any case, Edge offers a seamless browsing experience. You can even sync content across devices. There are a lot of extensions for Edge available on Microsoft Store as well. That allows you to customize the browser as per your needs.
Key Features: Fast Page Load Speeds | Phishing and Malware Detection | Sync across Devices | Extension Support | Download Microsoft Edge
Brave
Brave is another lightweight browser that comes with an inbuilt ad-blocker. It allows you to browse the web without worrying much about your privacy and security. The Brave browser blocks cookies, malicious sites, and phishing attacks by default. You can also force HTTPS across the sites you visit on the browser. Brave is a Chromium-based browser, which ensures that you get up to 3 to 6 times faster page loads.
There is an option to prevent browser fingerprinting in the Brave browser as well. This keeps your data safe from ad trackers. It also allows customizing the interface for a personalized experience. You also get an integrated cryptocurrency wallet in the browser. It is also very easy to import your settings and bookmarks from your old browser to Brave.
Key Features: Chromium-Based | Inbuilt Ad-Blocker | Quick Page Loads | Prevent Browser Fingerprinting | Force HTTPS | Download Brave
Related: Best Lightweight Browsers for Android for Fast Browsing Experience
UR Browser
UR Browser is arguably the best web browser for Windows 10 in terms of its privacy features. It comes with a powerful suite of tools. This gives you full control over who sees your data online. Besides, the Windows 10 browser also loads websites much faster. That is done by removing the ads, trackers, and cookies, which can weigh web pages down.
You also get alerts for dangerous websites when browsing on UR Browser. It has a built-in virus scanner as well. All your searches will be redirected to HTTPS sites automatically as well. You can also customize the browser using your own pictures as the home screen background. It also supports personalizing the widgets the way you like. UR Browser also downloads files four times faster than any other best web browser.
Key Features: Superior Privacy | HTTPS Redirection | Built-in Virus Scanner | Fast Downloads | Customized Experience | Download UR Browser
Slimjet
Slimjet is a fast Chromium-based web browser for Windows 10. It offers an ad-free experience with robust ad-blocking features. Slimjet also comes with advanced anti-tracking technology. This helps to prevent all kinds of phishing and malware attempts to invade your privacy. You also get up to 12x faster downloads with Slimjet. It even displays current weather conditions and weather forecasts on the browser window.
There are many more features in Slimjet, which make it the best Windows 10 browser. This includes a smart auto-fill function, YouTube video downloader, online video recorder, and more. It also allows customizing the toolbar for a better browsing experience. Slimjet is compatible with most of the plugins and extensions designed for Chrome too. You even get full mouse gesture support in the browser.
Key Features: Ad-Blocker | YouTube Downloader | Plugins and Extensions Support | Mouse Gestures | 12x Faster Downloads | Download Slimjet
Tor Browser
Tor Browser is the most reliable option for private browsing. It is somewhat similar to Mozilla Firefox. However, it is much lighter and productive in blocking ads. Tor Browser also hides your browser and device information. It also redirects your data traffic through different nodes spread across the world. This helps to protect your identity from being exposed when you are browsing the web.
You also get multi-layered encryption with Tor Browser. This makes it the best browser for Windows 10 in terms of privacy and security. You can also access sites that are restricted by your ISP on Tor Browser. The browser hides your HTTPS web activities as well. This makes sure that your web activities do not leave a trace behind.
Key Features: Privacy and Security | Multi-Layered Encryption | Ad-Blocking | Anonymous Browsing | Access to Locked Websites | Download Tor Browser
UC Browser
UC Browser is one of the most popular mobile browsers out there. It gives you the same experience on Windows 10 computers as well. You get fast page loading, dedicated download manager, smart video downloader, and more in UC Browser. It even comes with a custom video player, which you can use to watch movies on your PC.
You can expect a reliable browsing speed from UC Browser even with slow internet speeds. The built-in ad-blocker in the browser prevents intrusive ads from ruining your experience. It even allows you to open multiple tabs with a single click. Doing so will not consume more CPU resources either. There are two default themes in UC Browser. It supports Google Chrome extensions as well.
Key Features: Fast Browsing | Smart Video Downloader | Built-in Ad-Blocker | Download Manager | Chrome Extension Support | Download UC Browser
Yandex Browser
Yandex Browser is the best Windows 10 browser with Kaspersky antivirus protection. It checks web pages for security and downloaded files in real-time. This helps to make sure that you have a secure experience. The open-source Chromium-based browser runs on the Blink engine. This gives you fast browsing speeds with minimal power consumption. You also get a search box in the browser that includes suggestions to answer your query.
Yandex Browser also works on Opera Software's Turbo technology. This allows you to browse seamlessly on slow connections as well. You also get some powerful security protocols in Yandex Browser. This includes DNScrypt, which protects your payment and password information with DNS Spoofing. Yandex Browser also encrypts data over HTTP sites. This secures your browsing activities when you are using a weak Wi-Fi connection.
Key Features: Open-Source | Fast Browsing Speed | Kaspersky Antivirus | Opera Turbo Integration | Real-Time Scans | Download Yandex Browser
Related: Best Android Private Browsing Apps to be Safe While Browsing
Choosing the Best Browser For Windows 10
Most of us know the big giants like Google Chrome (the popular one nowadays), Mozilla Firefox, Safari, Opera, and so on. It is true that these browsers do their job pretty well and also some additional works too. But a lesser-known fact is that they can go heavy on your PC.
We all live in the information age, so the term internet not new to a majority of people. Likewise, it is a known fact that the primary way to access the internet is via a browser. These lightweight browser lists guarantee you the maximum speed to your system by utilizing less memory and CPU power. In doing so, these lightweight browsers have to cut off some of the mainstream browser features. This is a trade-off when you seek lightweight browsers, and most of these features are not used most of the time.