As you know, heavy browsers can drain our system memory and precious battery life. What is the alternative? The answer is obvious, lightweight browsers. How do lightweight browsers differ from the "heavy ones"!!! They do the same work as that of the mainstream browsers with reduced consumption of system resources and low memory footprint.
Here is a list of lightweight browsers for Windows 10 that those won't take your system resources.
Midori Windows Browser
Midori is one of the opensource lightweight browsers for Windows 10. Besides being a lightweight browser, this windows browser supports mainstream browser features. This includes HTML5 support, bookmark, RSS support, Spell-checker, anonymous browsing (Incognito browsing), etc.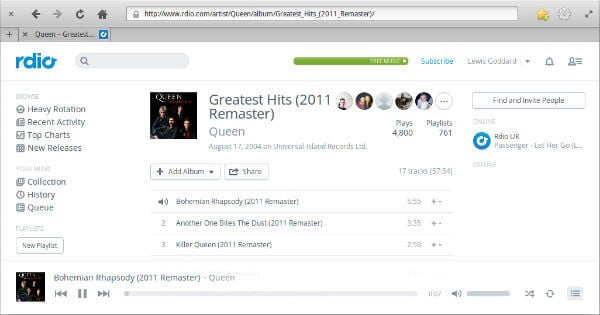 Midori also features changing privacy settings, font/display settings, startup settings, etc. As most browsers have, this browser also comes with a default search engine. Midori uses duckduckgo as its default search engine. This is a plus in a world where everyone is in fear of privacy infringement since duckduckgo doesn't collect or share user information.
Concerning UI design, Midori is minimalist and straightforward in approach, which is a trend nowadays. The UI mainly consists of a search box, bookmark bar, some of the usual buttons, and apparently, the content takes the majority of space.
Key Features: Open-source | HTML5 support| Spell Checker | Incognito Browsing | Start-up Settings | Privacy Settings | Minimalist UI | Download Midori
Related: 8 Best Android Data Saver Browser to Save Internet Data Usage
Comodo IceDragon
The first thing to mention is that Comodo is a security company, and that clarifies the superpower of this browser. Along with robust security Icedragon has other necessary features also, which is similar to Mozilla Firefox. Some of those features would be menus, extensions, add-ons, and so on.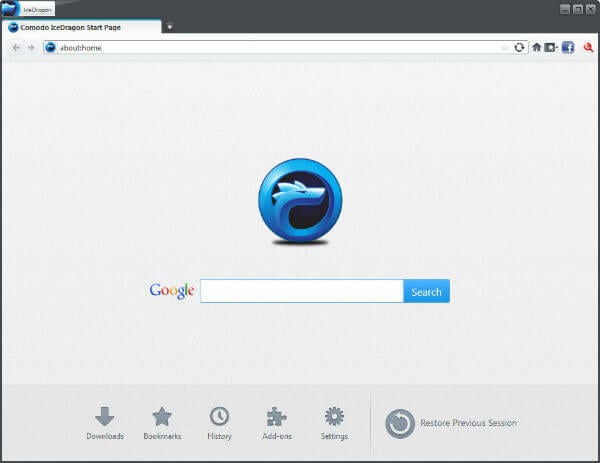 This lightweight windows browser uses Comodo's DNS servers while converting URLs to IP addresses. And the company claims that Comodo browser servers are faster than any other. Moreover, the browser runs in its own virtually created container. There is no contact with the system, which means the potentially harmful software is neither downloaded nor installed. This lightweight browser also features such as scanning a web page for threats, crash report, performance report, etc.,
Key Features: Security | Web page Scanning | Crush Report | Performance Report | Download Comodo
Related: Best Windows 10 DVD Players Support All Video Formats
SeaMonkey
Like Midori, Seamonkey is also an open-source Windows browser. This one offers more than regular web browsing. SeaMonkey has got a built-in email client and also helps to develop a simple web page by using the built-in editor.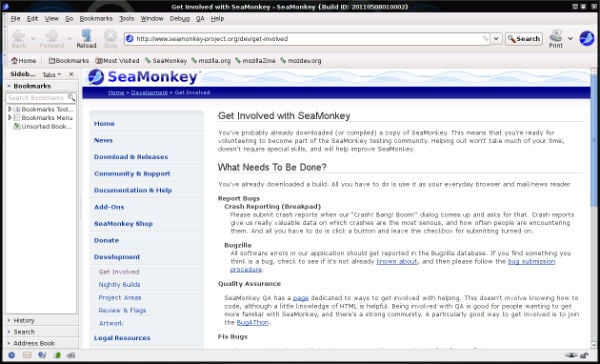 This Windows lightweight browser comes with a built-in password manager. The other features include mouse gestures, voice interactions, ability to restore sessions, etc. The point to be noted is that it has all these features mainly features such as voice interaction and still is lightweight.
There is a downside to SeaMonkey, though. Since it is open-source, Seamonkey undergoes frequent changes. Hence it is not stable and reliable, but the less consumption of energy and memory makes that downside irrelevant.
Key Features: Open-source | Built-in Email Client | Password Manager | Voice Interaction | Mouse gestures | Download SeaMonkey
Maxton Cloud Browser
This best Windows 10 Browser comes with features that even the significant competitors lack. Maxton comes with a built-in ad-block (which many users crave for and many browsers lack), screen capture tool, night mode, read mode, and so on. Also, it has got a multi-account password manager, which goes by the name Magic Fill.
Moreover, Maxton Browser has got its cloud service to sync user data between various devices. This is a handy feature as we are moving towards the trend of cross-platform compatibility. Paxton is a multi-engine browser that comes with a Trident engine (Internet Explorer) and WebKit engine (Safari and formerly chrome).
Key Features: Ad blocker| Password Manager | Data Sync Across Devices | Multi-Engine | Download Maxton
Vivaldi
Vivaldi has got solid performance and a reliable browser for Windows 10. This lightweight browser uses Google Chrome engine, but use far less memory than Chrome browser. Vivaldi has got some customization options such as themes, tab arrangements, take notes, etc.
The Vivaldi browser has an option to schedule the theme to change automatically. Vivaldi browser has beaten Mozilla Firefox in the HTML5 test. This Windows browser is pretty young and has got some room for improvement.
Key Features: Chrome Engine | Theme Change Scheduler | Tab Arrangements | Download Vivaldi
Related: How to View Hidden Files, Folders, and Drives in Windows 10
Torch
Torch Browser also uses a Chrome engine in it. This browser is a boon to those users who wish to access media content from the web. The torch browser is mainly designed to help with listening to music and watch videos.
This lightweight browser is packed with features for managing and playing media sources easily. Torch browser has got a built-in youtube streaming service called torch music. Another feature is a built-in download button. This saves us from the trouble of finding additional tools and prevent from installing any malware.
Key Features: Chrome Engine| Multimedia friendly| Streaming services| Download buttons | Download Torch
Lunascape
Lunascape is a multi-engine browser like Maxton Cloud Browser for Windows 10. Unlike Maxton Cloud, Lunascape has three engines associated with it. Trident (Internet Explorer), Gecko(Mozilla Firefox), Webkit (Safari, and formerly Chrome) are the three engines used. The browser allows switching between these engines at any time. But this may cause poor performance on some systems.
Key Features: Multi-engine | Engine Switching option | Download Lunascape
Related: How to Remotely Unlock Windows PC Using Android Fingerprint Scanner
Most of us know the big giants like Google Chrome (the popular one nowadays), Mozilla Firefox, Safari, Opera, and so on. It is true that these browsers do their job pretty well and also some additional works too. But a lesser-known fact is that they can go heavy on your PC.
We all live in the information age, so the term internet not new to a majority of people. Likewise, it is a known fact that the primary way to access the internet is via a browser. These lightweight browser lists guarantee you the maximum speed to your system by utilizing less memory and CPU power. In doing so, these lightweight browsers have to cut off some of the mainstream browser features. This is a trade-off when you seek lightweight browsers, and most of these features are not used most of the time.