FaceTime is one of the best options to chat with your loved ones face-to-face from the comfort of your couch. Even, if your contacts don't own an Apple device, they can still join the FaceTime call from a computer or Android device. For some reason, if FaceTime doesn't work for you, check out the troubleshooting steps to resolve the issue.
Let's get started.
Check If FaceTime Is Available in Your Country
FaceTime calls are not available in all countries or regions worldwide. Also, you need to check whether your mobile carrier supports FaceTime calls. If FaceTime stopped working after you travel to a new location, check out this Apple Support webpage to find out whether you are using a Wireless carrier and living in a location that supports FaceTime calls.
For those who did not know, middle east countries like the UAE and many other GCC nations do not allow video chats via FaceTime or WhatsApp. If you moved to any of such countries, you will not be able to FaceTime your friends from your iPhone.
Check Your Internet Connection & Reset Network Settings
You need to have a stable internet connection to make FaceTime calls. Make sure you are connected to a WiFi network with good connectivity. Or, if you are using your mobile data, check you have not exceeded the usage limit. If you are trying to make the FaceTime call from a secured network like at your office, then check whether there is any firewall that restricts internet access.
If you don't find any issues with your internet connection, reset the network settings on your device by navigating to Settings > General > Transfer or Reset iPhone. Then, tap Reset followed by Reset Network Settings.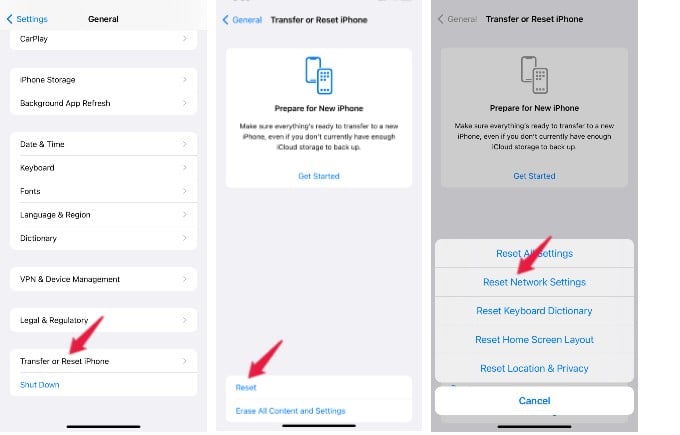 Check Apple Website for Facetime Outage
On rare occasions, FaceTime might not be available in your location due to outages. Go to the System Status page on the Apple website and make sure you see a Green circle listed next to FaceTime. If there is an outage, you will see an icon in red with a description of the same.
Double Check Your FaceTime Invite
Some people might use multiple phone numbers and FaceTime won't work if you are calling the wrong number. Apple supports FaceTime calling using both your mobile number and Apple ID.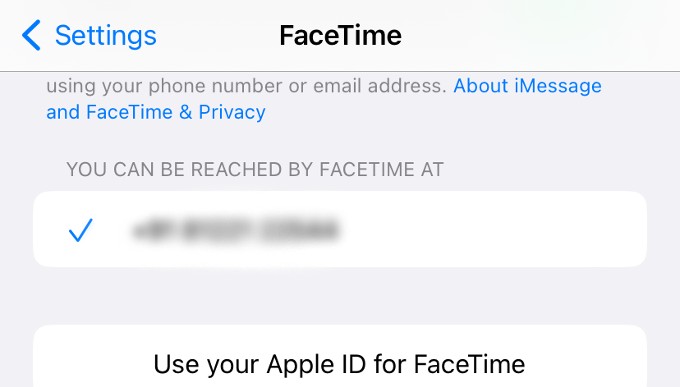 You can find that information on your iPhone by going to Settings > FaceTime and look at the section YOU CAN BE REACHED BY FACETIME AT. Ask your contact to share these details from their device so that you can make sure you are calling the right number.
Related: How to Use FaceTime with Any Email Address
Restart FaceTime on Your iPhone
You have tried all the above steps and still, FaceTime doesn't work? Then, you can try restarting FaceTime on your iPhone. Go to Settings > FaceTime. Next, toggle the FaceTime field to off. Wait for a minute or so and enable FaceTime.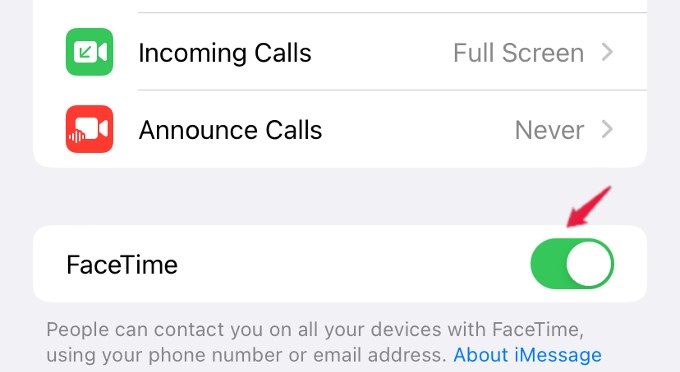 You will see a message "Waiting for activation" for a few seconds and then FaceTime will get activated. In case you see that message for a long time, then turn FaceTime off and on again.
Related: How to Fake Your Eye Contact in FaceTime Calls
Set Automatic Date and Time Are Set Automatically
According to Apple, you need to make sure that the date and time are set automatically for FaceTime to work correctly. Go to Settings > General > Date & Time.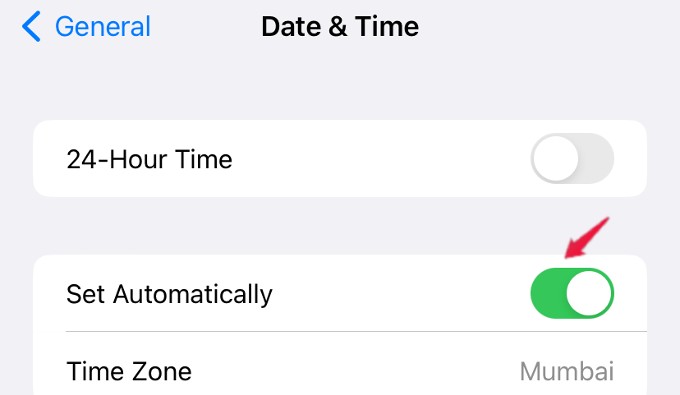 Then, make sure that the field Set Automatically is toggled to on or green and select your Time Zone as well.
Related: Use This Shortcut to Change Auto-Lock Timer on Your iPhone Anytime
Restart Your iPhone
Always the best troubleshooting step to fix any problem is to restart your iPhone. A device reset will automatically resolve any software glitches or unknown technical issues in no time.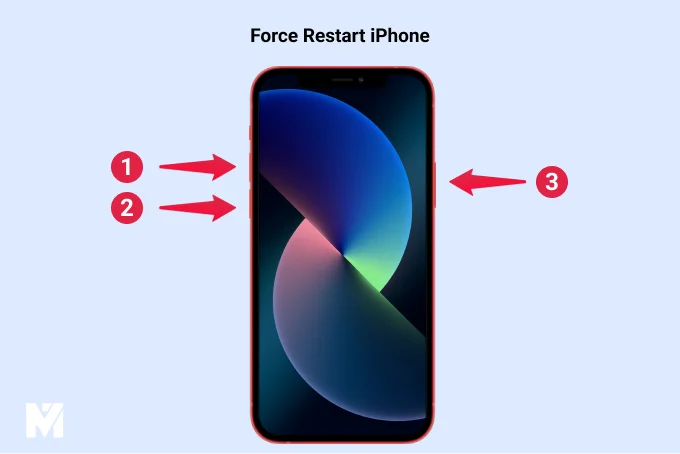 Press volume up, then volume down buttons, and press & hold Side button and one of the Volume buttons to get the power off screen and turn off your iPhone by swiping on the power off icon. After waiting for a minute or so, restart your device and see if FaceTime is working or not.
Update Your iPhone With Latest Software
Have you updated your iPhone with the latest iOS version? It is highly recommended to use the latest software on your device since it contains bug fixes and improvements. On your device, go to Settings > General > Software Update and check whether your iPhone has the latest iOS version.
Related: How to Update iPhone without WiFi Using Cellular Data
FAQ: FaceTime Not Working on iPhone
Why is my FaceTime not working for one contact?
If FaceTime is not working only for a particular contact, then the contact might have put the device in Work Focus or DND mode or the phone might be switched off.
Why does my iPhone keep hanging up on FaceTime?
Check if the internet connection is good and also make sure your device is updated with the latest software to avoid hanging up during FaceTime calls.