iPhone camera is well known for its high-quality images and videos. However, you can use that for doing a bunch of other things like scanning documents, measuring the size of an object, magnifying text, and much more.
Let us see some of the best unusual uses of your iPhone's camera in everyday life.
Scan Text from Any Surface
Do you need to send the contact details of an ad flyer to someone? Don't spend too much time composing a message by reading and typing the information. Instead, keep the flyer on a flat surface and make sure you have enabled Live Text on your iPhone. To do that, go to Settings > Camera and toggle Show Detected Text to green or ON.
Now, when you point the camera to the flyer, you will see the option to scan and copy the text. Then, you can paste the text on WhatsApp, Email, or other messaging options to share with someone. Likewise, you can use your iPhone camera to scan text from anything like a consignment slip, an Amazon shipping box, or even a signboard while traveling on the road.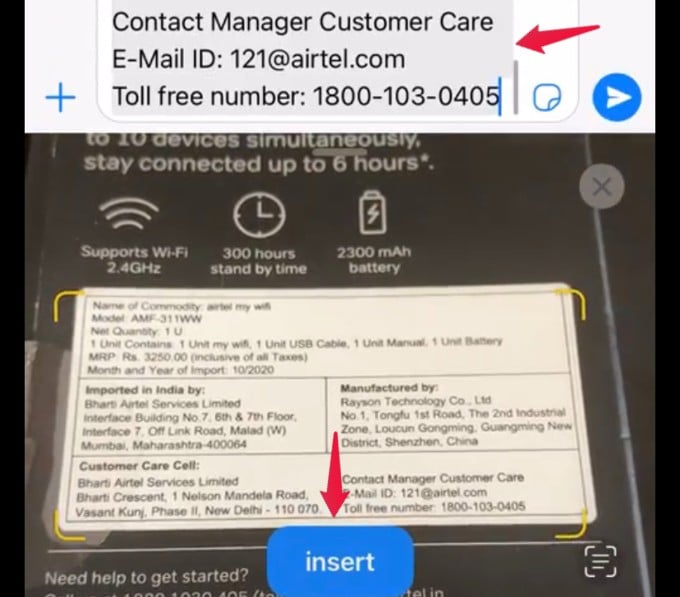 Related: How to Preserve iPhone Camera Settings When You Close and Reopen Camera App
Scan QR codes
In recent years, QR codes have been increasingly used for different types of purposes. Like, you can simply scan a QR code to make payments to a business or individual without using their name and bank account details.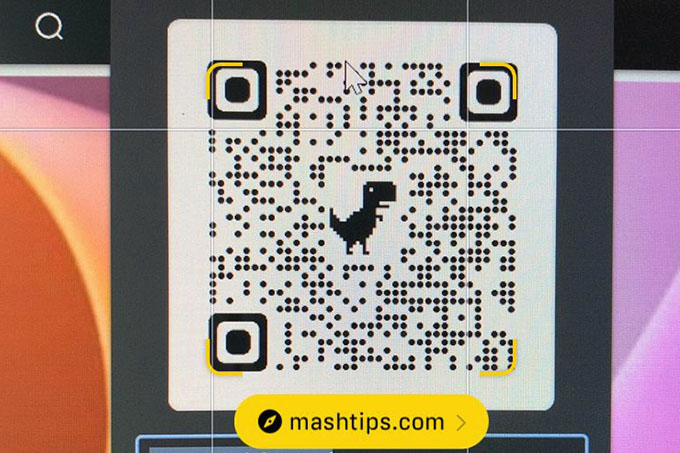 And, if you are using an iPhone, you don't need any third-party app to scan QR codes. You can simply use your camera as a QR code scanner to make payments, open URLs, add a contact, and more.
Measure Size of Anything with Camera
Do you know? You can measure the size of any real-world object using your iPhone camera. To do that, open the Measure app on your device and point the focus to the object you want to measure.
You will see a small dot enclosed in a circle on your screen. Move your device till the dot is over the starting point of the measurement. Next, tap the + button. Then, slowly move your iPhone to the endpoint and tap + again.
Now, you can see the measurements of the object on your screen. If you tap the white shutter button, you can save the measurement and the object as an image.
While measuring a rectangular or square object, you don't need to move your iPhone as the app will automatically place a box around the object with measurements.
Related: How to Use Apple Watch as a Live Viewfinder for iPhone Camera
Use iPhone Camera as Scanner
Are you trying to digitalize your important documents that are in paper format? Or do you need to create a PDF document of your kid's homework done in a notebook? Well, if you want to scan a document, you need not take the hard copies and visit a copy shop nearby.
You can use your iPhone camera as a scanner to scan books, notebooks, magazines. To scan documents from your iPhone, launch the Files or Notes app.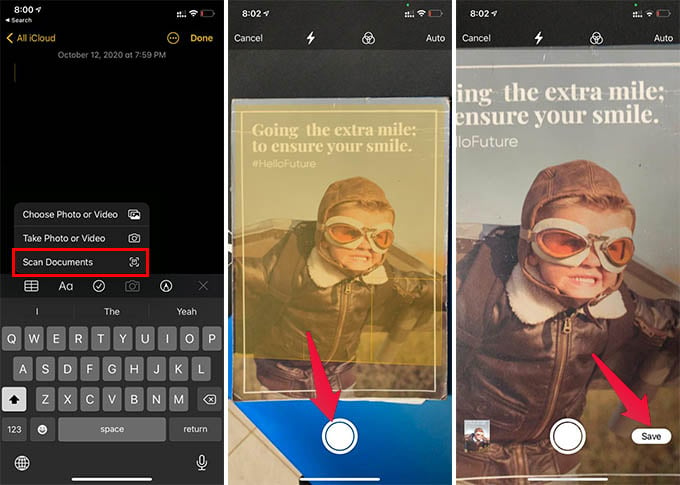 If you tap the three-dot icon in the Files app, you will see the option Scan Documents. Likewise, in the Notes app, if you tap the Camera icon on the bottom, you can see the option Scan Documents. Using either of that, you can quickly scan documents and save them as a PDF file.
Use iPhone Camera as a Magnifying Glass
Senior people or those with low vision will find it difficult to read small text in magazines or books without their glasses. To help them, iPhone has a hidden feature that turns the camera into a magnifying glass.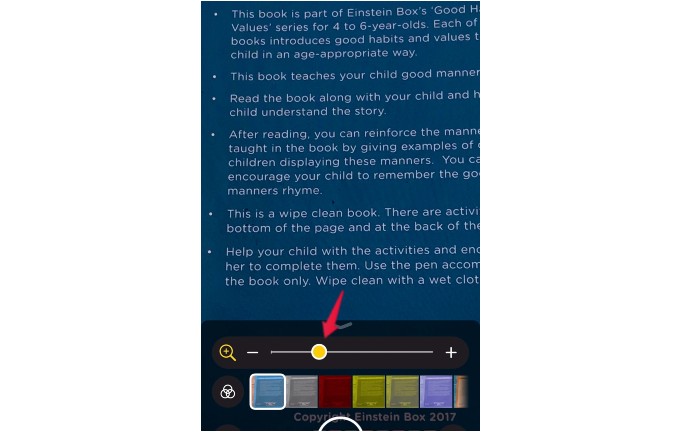 Go to the App Library on your iPhone and type "mag". Next, tap on the Magnifier app icon to launch that. Next, point your device to the text you want to read. On your iPhone screen, you will see a yellow slider. As you drag that forward, the text size will get enlarged and it will shrink while dragging backward.
Related: How to Turn Off Annoying Camera Sound and Screenshot Sound on iPhone
Use iPhone Camera as Webcam
As many people are working from home and kids are attending online classes, video calls and virtual meetings have become the way of life. And, almost every member in a house needs to have a smartphone/laptop to attend virtual meetings/classes.
Instead of spending money to buy new gadgets, it is wise to make use of the existing devices and share them. Even if you have an old computer without a camera, you can easily use your iPhone as a webcam and connect to your PC/Mac. If you are not sure how to do that, check out our detailed guide on How to Use Your iPhone as a Webcam.
Use iPhone Camera as 3D Scanner
In addition to using your iPhone camera to scan QR codes, texts, images, and documents, you can also use it to create 3D models. For that, your iPhone should be running at least iOS 14 and you need to use third-party 3D scanner apps like Polycam, Scandy Pro, and Qlone.
Related: How to Take 3D Photos with iPhone: 4 Solutions
Using your iPhone camera and a 3D scanner app, you can take multiple photos of an object/scene and convert them to 3D models. Then, you can export them to any of the file formats (eg. .obj, .dae, .fbx,.stl)supported by the app and share them with your friends/collaborators.