SMS or Text Messaging is a fast and cheap medium of communication today. The price varies on the provider and international Text Service. There are a couple of web services provide the free SMS service worldwide. Few of them are allowing to send SMS without registering on-site allows you to send anonymous text/SMS message.
For those who like to depend on websites to send SMS, here is the list of free websites to Send Free International SMS from PC.
WhatsApp WebApp
The WhatsApp team rolling out a new version of their app for all users; WhatsApp WebApp. This web application is exactly like the mobile app, that can use to send text, audio, and video files and also sync the messages with the browser and mobile real time.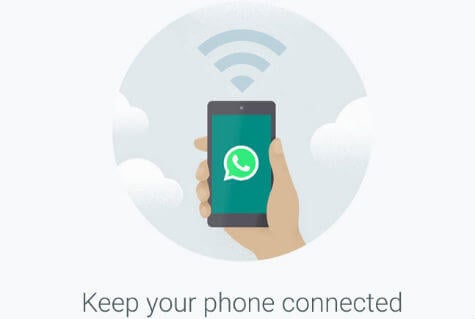 WhatsApp recommends using Google Chrome or Mozilla Firefox browser for the best performance, especially for the media transfer. This web app supports Android, iPhone, Windows Phone, Blackberry 10, Nokia S60 and Nokia S40 at this point and more models are adding to the list. More details here to Send & Receive WhatsApp Messages from your Windows/Mac Computer
Link: WhatsApp WebApp
TalkSMS
TalkSMS is a service which allows you to send SMS from the web to people worldwide. Messages you send will have your phone number as the sender address.

You have to register on-site before you send messages from this site. TalkSMS offering one free SMS per day to anywhere the in the world.
Link: TalkSMS
Related:  If you are not interested in web-based SMS and you want to send SMS from your phone, please check here for 8 Free apps for free SMS Text Messaging. The apps described this article available for both Android and iOS platform.
SMSTexter
SMSTexter is a web-based SMS portal that allows free SMS service to the International number to their visitors or members. This site does not require any pre-registration, but the SMSTexter service is paid by advertising supports.

Visitors can send free text messages from this website to almost anywhere in the world. SMSTexter is Internet-to-mobile text messaging (SMS) that also works with the most mobile providers in the world. SMSTexter works very simply and familiar does not incur additional carrier charges, it's totally free.
Link: SMSTexter
Mobile-Sender
Mobile-Sender is a service available on most digital mobile phones, other mobile devices like a Pocket Personal Computer and some fixed phones that permit the sending of short text messages between mobile phones.

Now you can use your personal desktop or laptop computer to send SMS using this MobileSender website.
Link: Mobile-Sender
SendSMSNow
SendSMSnow is a free service which receives text replies in your SendSMSnow dedicated inbox. Receive and send text messages from SendSMSNow anytime and anywhere. SendSMSNow also brings the history of sent messages allowing to check any past message. You can use the service on a personal website by adding the Text Me button for your website or profile page. For sending the message, you need to register on the site by providing the relevant information.

Send unlimited messages to any number and pour your mind within the 130-character limit of the site. In addition to text messaging, you do get the feature to upload as well as share cool, funny and interesting photos with any person in the world.
Link: SendSMSNow
Way2SMS
Way2SMS messaging is another free tool send free SMS over PC. No cell phone needed and you can register on the site to send SMS.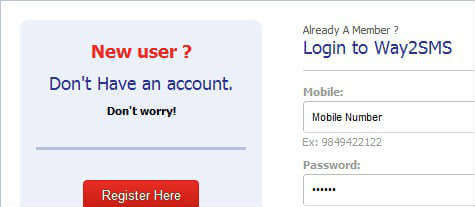 The service is absolutely free when you are sending messages directly from this site.
Link: Way2SMS
TextForFree
TextForFree is offering free service to send free text messages from the computer. You can send free text messages from this website to almost anywhere in the world. If you are tired of paying huge sums of money for text messaging then, you must try TextForFree. The site offers the users spam free text messaging allowing you to avoid any unwanted text message. The user needs to make an account over the site in order to ensure that you are able to send messages easily.
You don't need to send text messages from your phone anymore. Text 4 Free is a free SMS messaging service. You can easily resend your old messages as well as schedule the messages in advance. Along with these features, you can also send messages in bulk to more than one person. You can make messaging to others simple and easy with the services of the site.
Link: TextForFree
160by2
You can access 160by2 in the form of SMS browser extension and send messages from the browser. With 160by2, you can share anything from web to mobile instantly through the site by sending an SMS to the particular person. You can easily schedule SMS for future delivery as well as send causal greetings on SMS. The site offers instant delivery to any place across India.
Other than sending SMS, you can easily view the news, updates as well as latest feeds from various sites in an organized manner. You can easily access the service of the site through an app available on Play Store.
Link: 160by2
Text'em
Use Text'em for sending text messaging to the numbers out in the US. Text'em supports most of the cell phone carriers and allows the people to send SMS. The IP address of the user is logged whenever you text and allows to block the number if you receive spam messages. The website looks simple and for sending the message, all you need the message content along with recipient's number.
Coming with a 155-character limit on messages, the user can easily write whatsoever is on the mind. You get a character left box in the site allowing you to know how many characters are left while typing the message.
Link: Text'em
TxtDrop
TxtDrop allows the people to send messages to the US and Canada for free. You can easily send messages with instant delivery and ensure the saving of money by avoiding regular messages. TxtDrop also offers the users a sidebar gadget allowing you to send messages in seconds right from your desktop without any trouble.
You can also determine the means of getting the replies whether you want it on your email address or mobile number. Block any number from the site to avoid unwanted and spam messages. A wide range of carriers is supported by the site allowing you to send messages to anywhere without any issue.
Link: TxtDrop
Websites to Send International SMS/Text for Free
These sites provide free service from web SMS provider, even though you're at school or work, this site will allow you to send free SMS messages. This article updated with free SMS service offered by WhatsApp web app. Since WhatsApp is one of the most used messaging services, we would like to add here. Most of the above sites provide the service to send SMS worldwide and you can use for free.