The Microsoft Teams is Microsoft's answer to apps like Slack and Zoom. Teams app is designed to use in a work environment for collaboration with coworkers. You can set up online meetings, share work progress, brainstorm and discuss ideas with your teammates in Microsoft Teams. If you have been using Windows dual boot to use the Teams, you can now install Microsoft Teams on your Ubuntu.
Let's see how you can install Microsoft Teams on Linux distros including Ubuntu.
Download And Install Microsoft Teams for Ubuntu from The Website
Microsoft Teams requires a work or school account, however, it is still free for personal use. That said, Microsoft Teams for Ubuntu is still in preview and does not support personal accounts. While you can still install it, you cannot use it without a work or school account.
Microsoft offers Teams for Ubuntu on their website as a Debian package. If you're new, this is the equivalent of a .exe file on Windows. A Debian package format is denoted with a .deb extension. Once downloaded, you can install it just like an EXE file on Windows or APK on Android.
Download: Microsoft Teams (Free)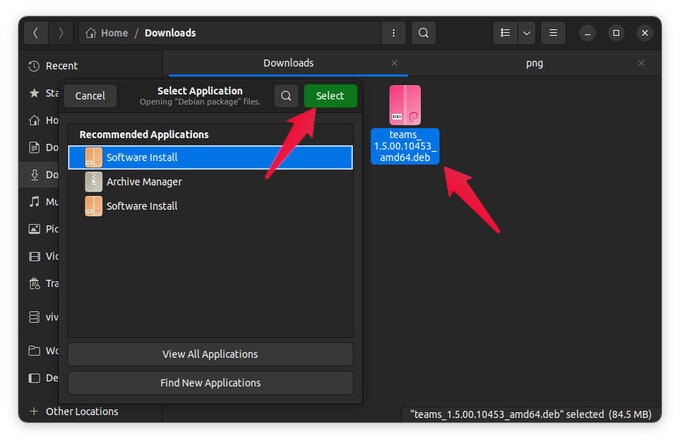 From the Download link, download the Linux DEB (64-bit) package on your Linux computer.
Navigate to the file, right-click on it and select Open with Other Application

.

Select Software Install from the list of apps.
This opens the file in Ubuntu Software. Click Install.
Enter your computer password when prompted.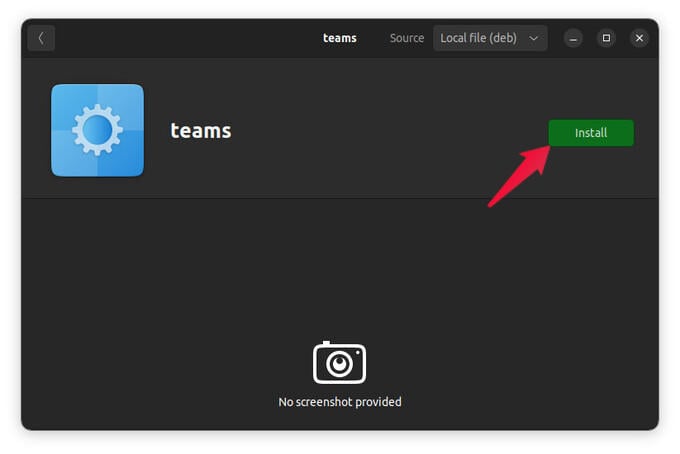 Once installed, you can find the app in the app launcher. You can also install the downloaded .deb file from the Terminal.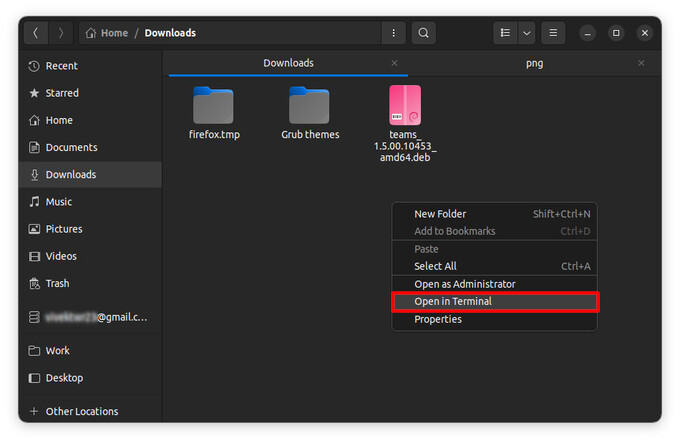 For that, navigate to the folder containing the file.
Right-click an empty space and select Open in Terminal.
Enter the command below to install the file.
sudo dpkg -i <file_name.deb>
Replace <file_name.deb> with the actual name of the file. For example, sudo dpkg -i teams_1.5.00.10453_amd64.deb.
Related: Best Linux Media Players for Ubuntu and Other Distros to Play Audio and Video
Install Microsoft Teams from Ubuntu Software (Snap)
Ubuntu, like other Linux distributions, maintains an online repository of packages/apps. This allows you to easily install any apps just with their package names. But, there's also the Ubuntu Software app on Ubuntu, which lets you access this repository and install apps like from the App Store or Play Store.
While Microsoft Teams for Linux is not available in the Ubuntu repository, it is available as a Snap package in the Snap repositories. Snap is a universal package format from Canonical, the makers of Ubuntu. These packages can be easily installed on any Linux distro, and of course, also on Ubuntu.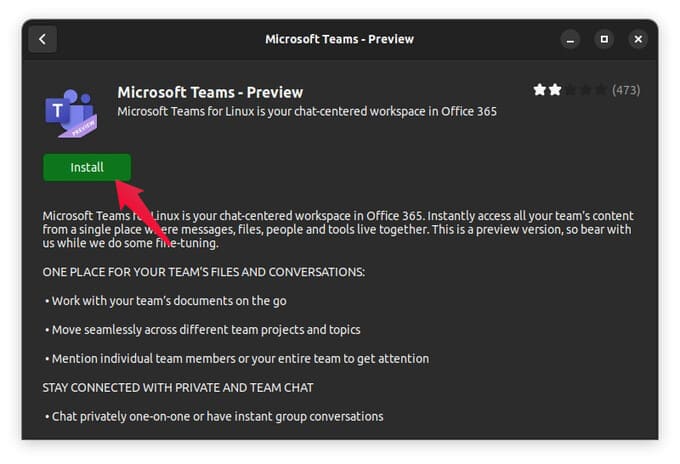 Open Ubuntu Software on your Ubuntu or Linux PC.
Click on the search button in the upper-left corner and search for Microsoft Teams.
Click on Microsoft Teams – Preview or Microsoft Teams – Insiders.
On the next page, click the Install button. Also enter your password when asked.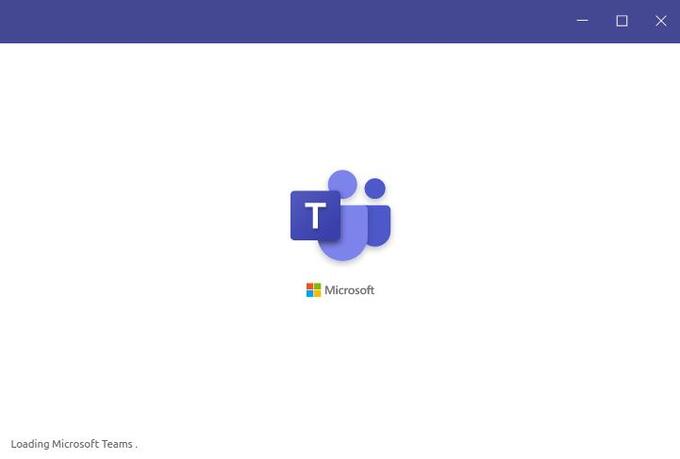 You can also install Microsoft Teams for Ubuntu Snap package from the Terminal with a single command. It's a lot easier than clicking so many times. Just open a Terminal and copy-paste the below command:
sudo snap install teams
To install Teams Insiders, use the command below:
sudo snap install teams-insiders
After pasting or typing the command, press Enter and type in your computer password. Regardless of how you install it (since there are many ways to install an app on Ubuntu), you can find the app in your app launcher after installation. As already mentioned, you will need a work or school account to use it.
Related: How to Install WhatsApp for Linux on Ubuntu and Linux Computers
Install Unofficial Teams for Linux
The unofficial teams-for-linux app can be a good alternative if you want to use a personal account instead of work or school account with Teams on your Ubuntu or Linux computer. To install unofficial Microsoft Teams;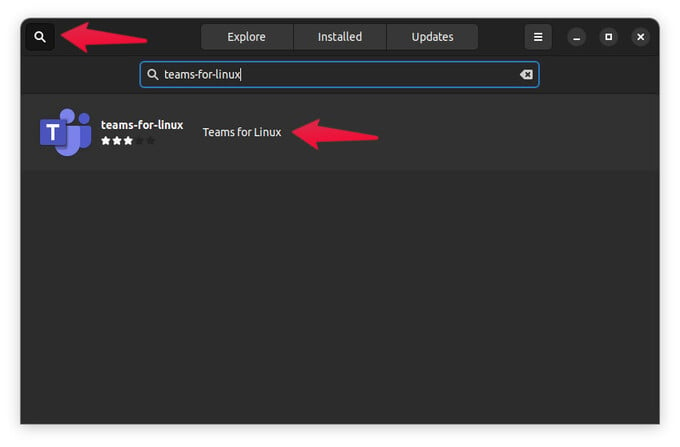 Open Ubuntu Software and search for teams-for-linux.
Click on teams-for-linux from the search results.
Click on the Install button and enter your password when asked.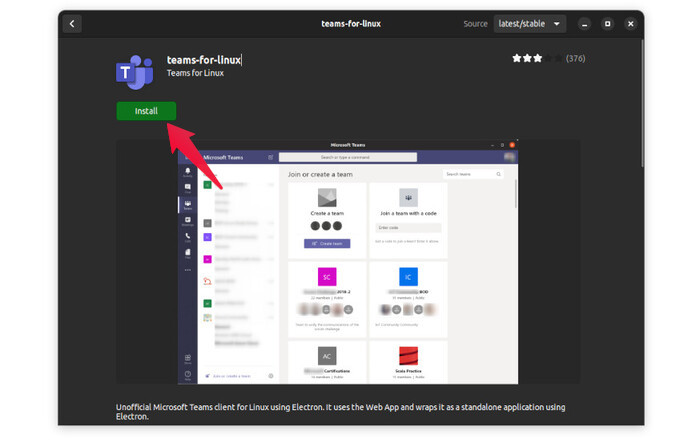 Alternatively, you can use this command to install the app as well.
sudo snap install teams-for-linux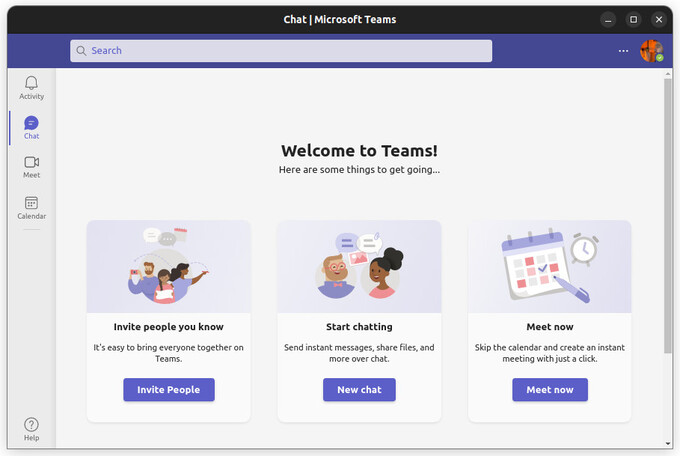 It's an unofficial electron wrapper that lets you use the Teams web app outside the browser. It is not from Microsoft, but it's still safe to use since it is essentially the web app. You can get app notifications and other Teams app features in the teams-for-linux as well.
Related: 9 Best Microsoft Teams Features You Should Know
Microsoft Teams is a great tool for team working and remote working with essential features spot on. You can now start using the Teams on Ubuntu computers as well with the above methods.