Holidays are here and it's time for you to gift your loved ones something special and enchanting. Be it your wife, girlfriend, mom, or sister, getting the best gifts does bring about a lot of happiness to them. Here we've compiled a list of some of the best holiday gifts to consider for all those truly loving women in your life.
So what's the wait, take a look at what we've got you in-store.
Apple AirTag 4 Pack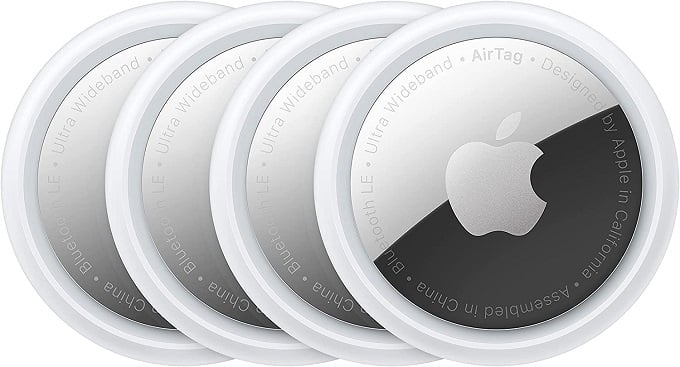 Apple AirTag as you know is Apple's own device tracker that comes with a handful of good features. It's a stealthy GPS tracker that helps you track almost everything, your keys, wallets, iPhones, backpacks, ebike, and many more. The AirTag is pretty easy to install and use. This makes it one of the best holiday gifts to present this year.
AirTag trackers work on the Ultra WideBand technology to connect with your iPhone or iPad. You can access the location of the tracker with the help of the Apple Find My app. With connectivity features like Bluetooth, NFC, and Ultra-Wideband Tech, the AirTag is a pretty crazy and innovative GPS tracker to date.
Key Features: Bluetooth and NFC | Simple one-tap setup | inbuilt speaker with level alarm | Siri Support | Ultra-Wideband technology | "Find My" network support | Accelerometer sensor inbuilt
Today's Deal: $10.01 Off
Apple AirTag 4 Pack
Keep track of and find your items alongside friends and devices in the Find My app
eufy Cordless Handheld Vacuum Cleaner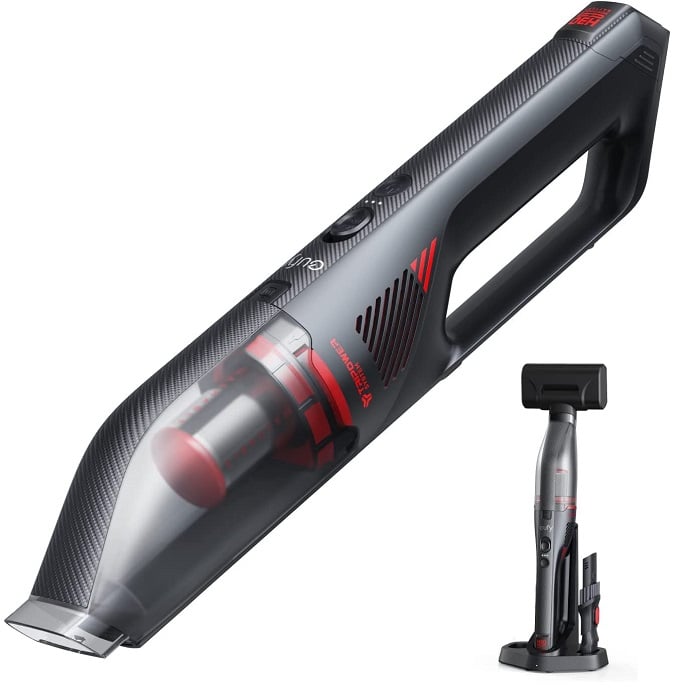 It's time to gift your woman something that would ease up her daily chores. Presenting the eufy HomeVac H30 Mate, an upgraded handheld vacuum that offers powerful suction force and excellent cleaning action. The H30 offers a max suctional force of 16 Kpa. The hand vacuum is compact and mighty enough to clean and tidy pet hair, hard floors, and car interiors with ease.
The H30 Mate has a 250ml dust canister and offers two vacuum modes. The two vacuum modes, the Max and the Eco are useful in their own perspective. The Max mode is useful to clean kitchen surfaces, sofas, and even the creepiest nooks and corners of your home. The Eco mode is good enough to suck out dust and dirt from tabletops, keyboards, and car dashboards.
Key Features: TriPower System | Compact and Lightweight | Low Drag Wind tunnel | 200W Motor| Upto 16Kpa Suctional Power | 250ml Dust Canister | Dual Power Modes- Eco and Max | 2500mAh Rechargeable Battery | Up to 20 Mins Runtime
Today's Deal: $77.86 Off
Apple AirPods Max Pink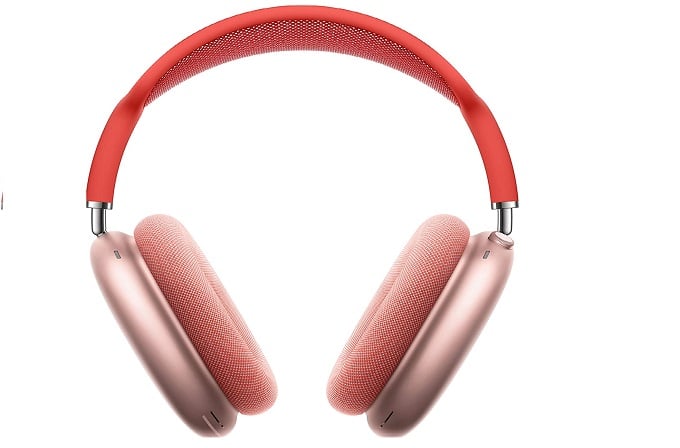 The Apple AirPods Max is a premium over-the-ear feature-packed headphones that you can get now. The Pink edition of the AirPods Max is pretty much the best pair of headphones to gift your loved one this holiday. It comes with Apple's own dynamic drivers that are coupled with ANC and other features.
The headphones give you best in class surround sound with high fidelity. Apart from the Active Noise Cancellation, there is the Transparency mode as well. AirPods Max comes with a mesh-like canopy covered by a memory foam ear cushion. With up to 20 hours of listing and music playback, the AirPods Max is pretty much a great gadget to gift your lady this Christmas.
Key Features: Bluetooth 5.0 | Over the Ear Design |Apple H1 Chipset | Adaptive EQ | Customizable Fit | Active Noise Cancellation | Up to 20 hours of listening time | Sweat and water-resistant
Today's Deal: $70.00 Off
Related: Should I Choose AirPods Pro or AirPods?
Zigma Aerio 300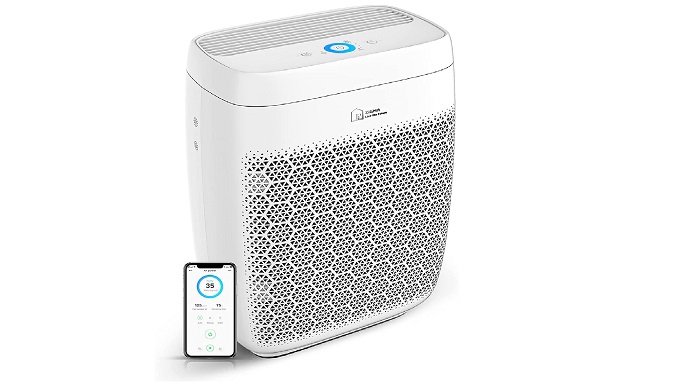 The Zigma Aerio 300 is a powerful home smart WiFi air purifier that offers multi-stage air filteration. With True HEPA filters, this smart air purifier can remove 99.9% of dust, pollen, and other allergens and gives fresh, clean air. The Smart WiFi Air Purifier can purify an effective area of 1580 sqft within an hour with a peak Clean Air Delivery Rate (CADR) of 330 m³/h. That means, it can purify the air inside an average-sized bedroom in under 10 minutes.
It is an exclusive bedroom or living room air purifier and has great quick air cleaning ability. The silent operation combined with its great Clean Air Delivery Rate makes it pretty much suitable for your bedrooms and offices. It's also child-friendly and would definitely be a great gifting option to your partner this Xmas. 
Key Features: 5 in 1 True HEPA filtration | inbuilt Activated carbon filter | UV C treatment | Peak CADR 330 m³/h | 3 working modes | Inbuilt control panel | Wifi connectivity | Zigma App | App-based controls | Smart Assistant support | Negative Ion Generator
Today's Deal: $80.00 Off
Govee Ambient Portable Smart Light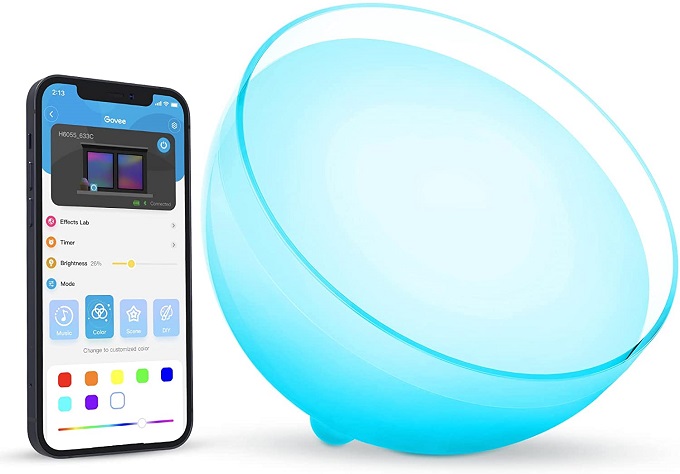 The Govee Ambient Portable Smart Light is a great table or bedside lamp that comes on a pretty neat budget. It comes with LEDs that are color changeable. The customization that you get with the Govee smart Light is what makes it stand out from its peers. This portable smart light includes Bluetooth and connects with your smartphone via the Govee App.
The Govee Home app is from where you can set custom color shades. You can even set modes like music and scene modes, and many more. You can choose from a wide range of 32+ dynamic modes or presets to light up your ambient mood around your bedroom or living room. The Govee Ambient Smart Light comes with smart features like clock-triggered ambient lighting and many more.
Key Features: RGBIC technology | WiFi and Bluetooth connectivity | Govee Home App | Lighting modes | 4 Dynamic Music mode | Effects Lab | DIY Mode | Battery Capacity: 3350mAh | Physical buttons and App-based controls
SanDisk 256GB Flash Drive for iPhone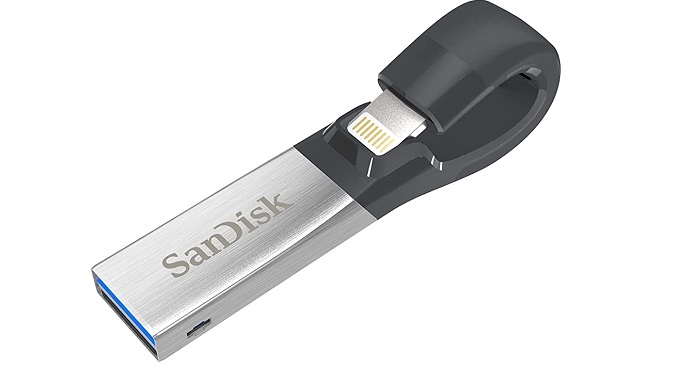 The SanDisk 256GB iXpand lightning connector flash drive is a quick and reliable storage option for all your essential files and items. It is a great companion for iPhones and iPads to save and share data. It houses dual connectors, one a lightning connector as we said earlier and the other the normal USB A.
The flash drive supports USB 3.0 transfer speeds to and from a compatible USB A 3.0 port on your computer. The iXpand Drive app can be used to easily manage your photos and videos.  What's more, all files are encrypted with the highest standard, and hence there isn't a thing to worry about a data breach.
Key Features: USB 3.0 | High-speed data transfer | Dual connectors | Includes Lightning Connector and USB A | Data Encryption | Sandisk Cloud access | 32GB to 256GB
Massage Seat Cushion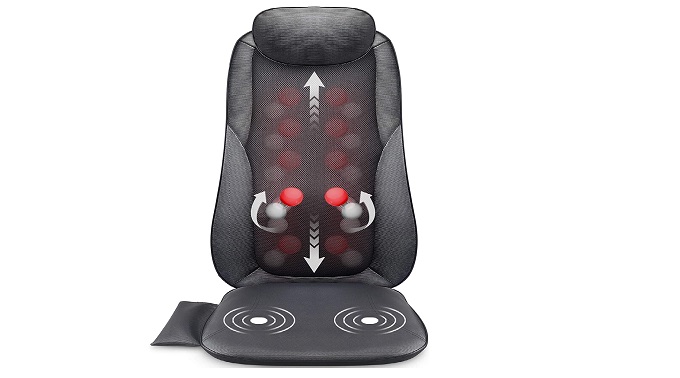 The Snailax Shiatsu Massage Seat Cushion is a great massage chair to relieve back pains and strain. It offers two working modes and delivers a greater level of comfort. The Shiatsu massage rollers travel up and down to perform soothing deep tissue massage that can relieve back pain to a great limit. The Massage Seat is not only a great gift but also essential health care equipment for the old.
Apart from the internal rollers, the Snailax Shiatsu Massage Cushion comes with an optional heat function. The heat therapy from warming rollers can help ease muscle tension, stress and promotes body circulation. The Shiatsu Seat Cushion is pretty much a great gift to present to your loved ones this Xmas.
Key Features: Adjustable Shiatsu Massage Modes | Comes with heat pad | spot massage function | Remote control Operation | IR heating therapy | PU & Breathable Mesh Design
2021 Apple iPad Mini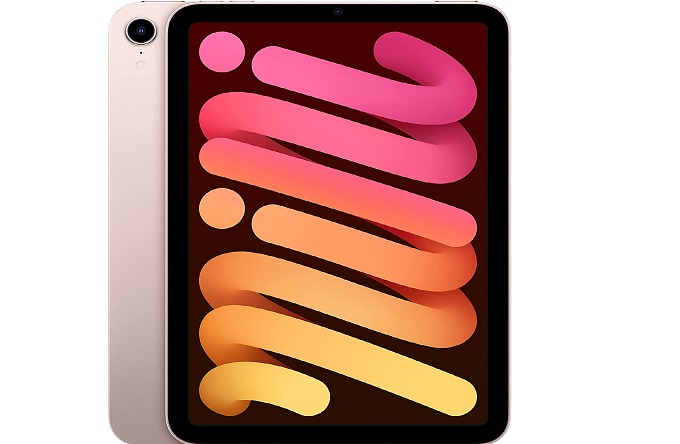 Apple iPad Mini requires no introduction. You know what it's capable of and there's no doubt it's simply the best Tablet out there that you can gift your loved ones. The new 2021 iPad Mini flaunts an 8.3" Retina Display and comes packed with the A15 Bionic chip. The display is truly vivid and comes with True Tone and better color production. There is a 12 MP primary camera that takes astonishingly vivid images.
The front-facing camera also offers a 12MP Ultra-Wide lens that takes great groupfies FaceTime calls. The device also works with the Apple Pencil 2nd Gen and is suitable for artists who like to play with quite a lot of colors.
Key Features: 8″ Retina Display | iPadOS 15 | Apple A15 Bionic Chipset | 64GB ROM ,4GB RAM | 12MP Ultra Wide Camera | Fingerprint (side-mounted) | Li-Ion, non-removable battery | Up to 10 hour battery backup
Apple Watch Series 7 GPS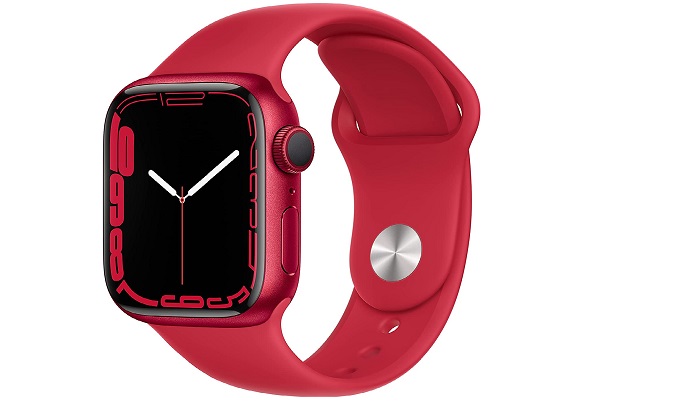 Apple Watch is one of the premium unisex smartwatches that are capable of doing anything and everything. The new Apple Watch Series 7 comes in two sizes, 41mm and 45mm. It suits the ladies who love to flaunt their styles in the casuals. With the new Series 7, you get GPS, Bluetooth, and other wireless connectivities. You also get stunning features like Blood Oxygen measurement, ECG, inbuilt GPS, fitness tracking, LTE voice calls, and many more.
Apple Watch's iconic design suits ladies who want to add a bit of style to their attire. You can get Apple Watch Series 7 with an aluminum casing, which comes in various color options including blue, grey, and pink, and many more. Moreover, you can very well replace the bands with your favorite color too. 
Key Features: AMOLED Touchscreen Display | Always On Display | inbuilt GPS| Heart rate and fitness tracking | Blood Oxygen Monitor | LTE voice calls | Bluetooth | 50m Water-resistant | Up to 18 hrs battery backup on standby | Wireless charging
Today's Deal: $132.69 Off
Fitbit Charge 5 Advanced Fitness & Health Tracker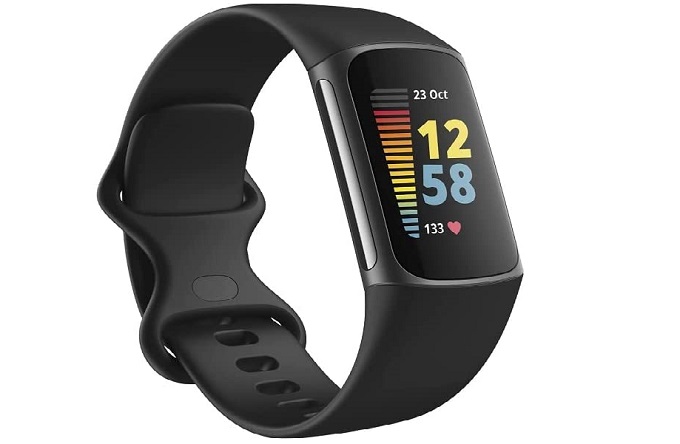 The Fitbit Charge 5 is an all-in-one fitness health tracker that comes with a sleep tracker, heart rate monitor, and many more. It is one of the few unisex smartwatches that come with stress management tools. The Charge 5 is optimized to keep up with your daily routines. The Daily Readiness Tracker is yet another feature that keeps track of all your key health metrics and in turn, shows how healthy you are for the day.
The Charge 5 flaunts a sleek and stylish design. It features a stainless steel body and a polished finish of the screen gives it an elegant look. The device offers Bluetooth, WiFi, and GPS connectivity. You stay connected with almost all apps and offers notification on the screen. The battery backup is pretty good on the whole. The Fitbit Charge 5 offers a battery backup for 7 days with all connectivity features enabled.
Key Features: | Stress management & EDA sensor | 24/7 heart rate Monitor | Sleep and Activity Tracker | Text, call & app notifications | Alexa & Google Assistant support | Built-in GPS | Durable and Waterproof | Up to 7 days battery backup
That's our list of the best holiday gifts for women. Almost all of these gadgets are top-rated and are beyond any comparison. These gadgets on our list are extremely suitable for women and offer them better utility and peace of mind. Yeah, some of them come with a pretty high price tag but there's no question of money if it is for the women you love the most.